When planning your dream wedding, DIY options can be appealing. Putting your personal stamp on the most special day of your life while saving some money? Sounds great to us! However, DIY projects aren't always what they're cracked up to be. Without the proper planning, sometimes visions don't turn into realities. We all have seen a few Pinterest Fails! When you have your heart set on perfection, "Doing It Yourself" can be a risky choice. I sat down with hand lettering guru, Jenn Adams of Letterally Speaking to talk all things DIY: the dos, the don'ts, and what you need to know before diving in. To get started, having a timeline is key.
One Year Before Your Wedding
Good news, at this stage of your planning, anything is possible! This is the time to dream big about what you want your wedding to look like. Jenn advises, "Take the time to fully research various options for your project. Anything is a possibility at this point as long as materials are available and adequate time is allotted for the project."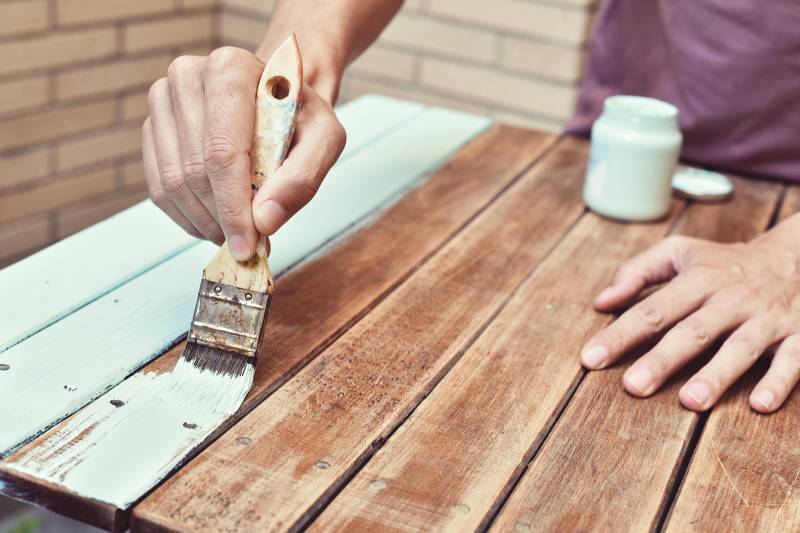 Six Months Before Your Wedding
This period is the sweet spot for DIY (that you actually do yourself) projects. Jenn says, "If your theme is set, and you have a firm grasp on your budget, this is a good time to take advantage of the lull in other planning needs." Simple, decorations like welcome signs, and directional signs can be made now.
Three Months Before Your Wedding
Time is ticking, but you can still tackle some simple projects. However, be sure not to take on too much as your planning is now kicking into high gear. Have a few free hours? "More details will need your attention during this time, so stick with projects that can easily be finished in an afternoon", says Jenn.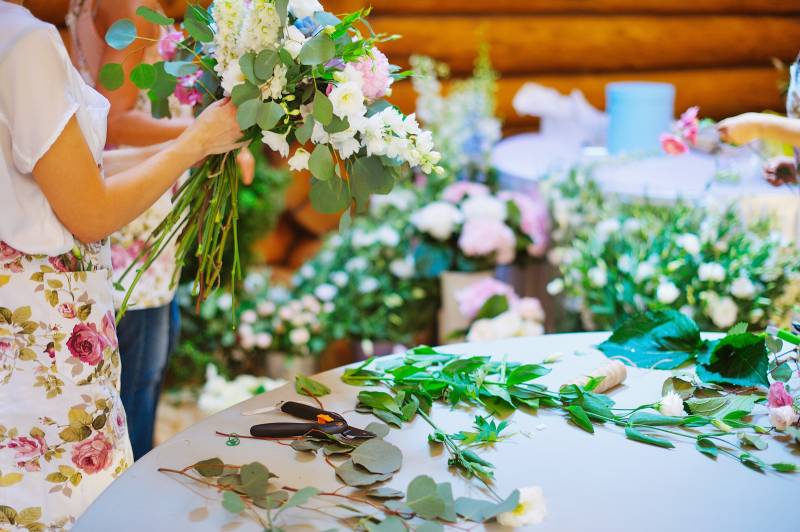 One Month Before Your Wedding
"Now is not the time to experiment or change your aesthetic, "Jenn warns. If your project can't be finished quickly (in 2-3 hours), skip it. Realizing you didn't accomplish as much as you hoped? It's not too late to reach out for help from a pro. Helpful vendors like Jenn might be able to step in and save your DIY disaster.
One To Two Weeks Before Your Wedding
The big day is almost here! This is the time for last minute fixes and touch ups. Now that things like menus and guest lists are finalized, you can focus on food signage, and seating charts. Regarding seating charts and place cards Jenn says, "Keep in mind that you need to have your information set in stone by this point if you are determined to DIY. Find guests who haven't RSVP'd and get the names of any plus ones that have been added."