You know when you see a wedding on Instagram and wish you could have been there because it looks so fun? That's how I felt when I saw Lindsey and Jake's intimate wedding at West Bolton Golf Club on GarrenTee Photography's Instagram.
These highschool sweethearts had the most joyful celebration, surrounded by 18 of their closest friends and family. Lindsey and Jake had dreamed of a big wedding, but due to COVID they decided to modify their plans. "When planning our wedding, safety was the number one thing on our mind," says Lindsey. The couple reduced their guest list and asked everyone to get tested ahead of the event.
Looking back, Lindsey and Jake say they couldn't happier with their small wedding. "Of course we wish our grandparents and extended family could have been there, but we needed to keep safety in mind. Our ceremony was so intimate with our friends and family standing around us while we shared our vows. We ate outside and were all able to talk to each other during dinner. I never imagined having to think about hand sanitizer decor and matching masks for our wedding party, but I would not change a thing!"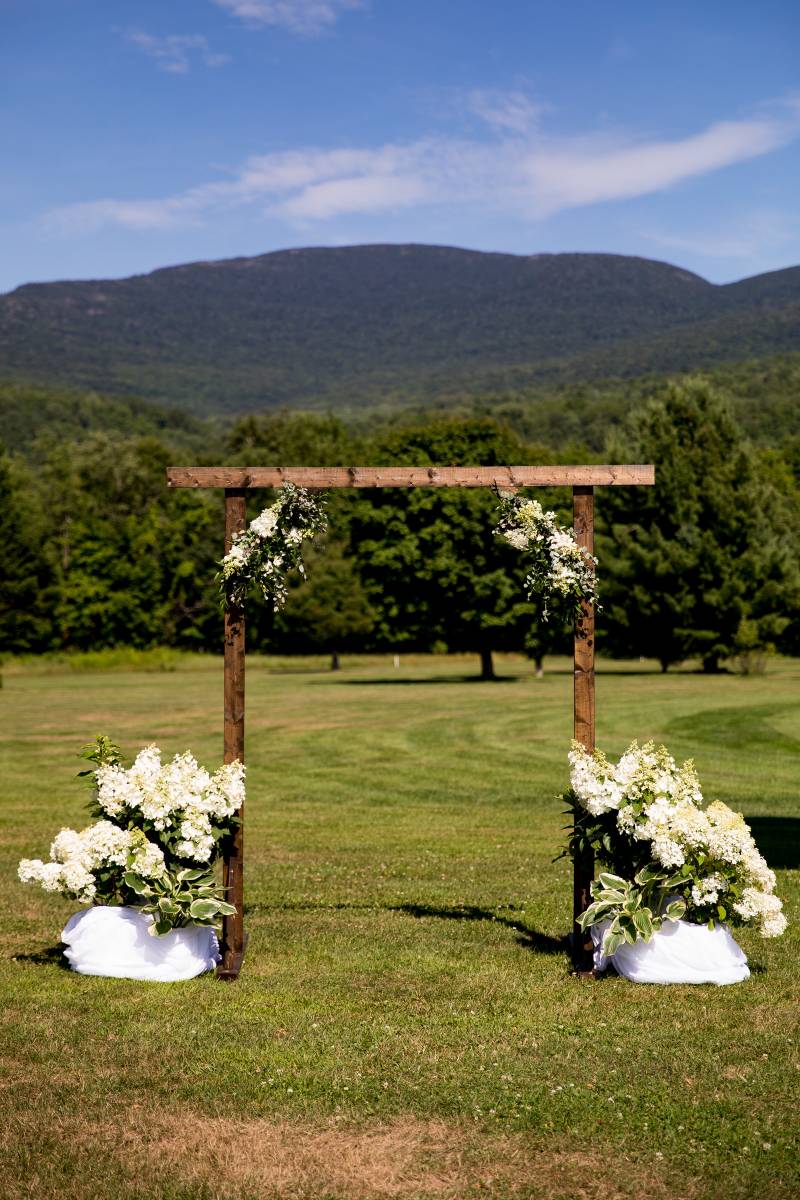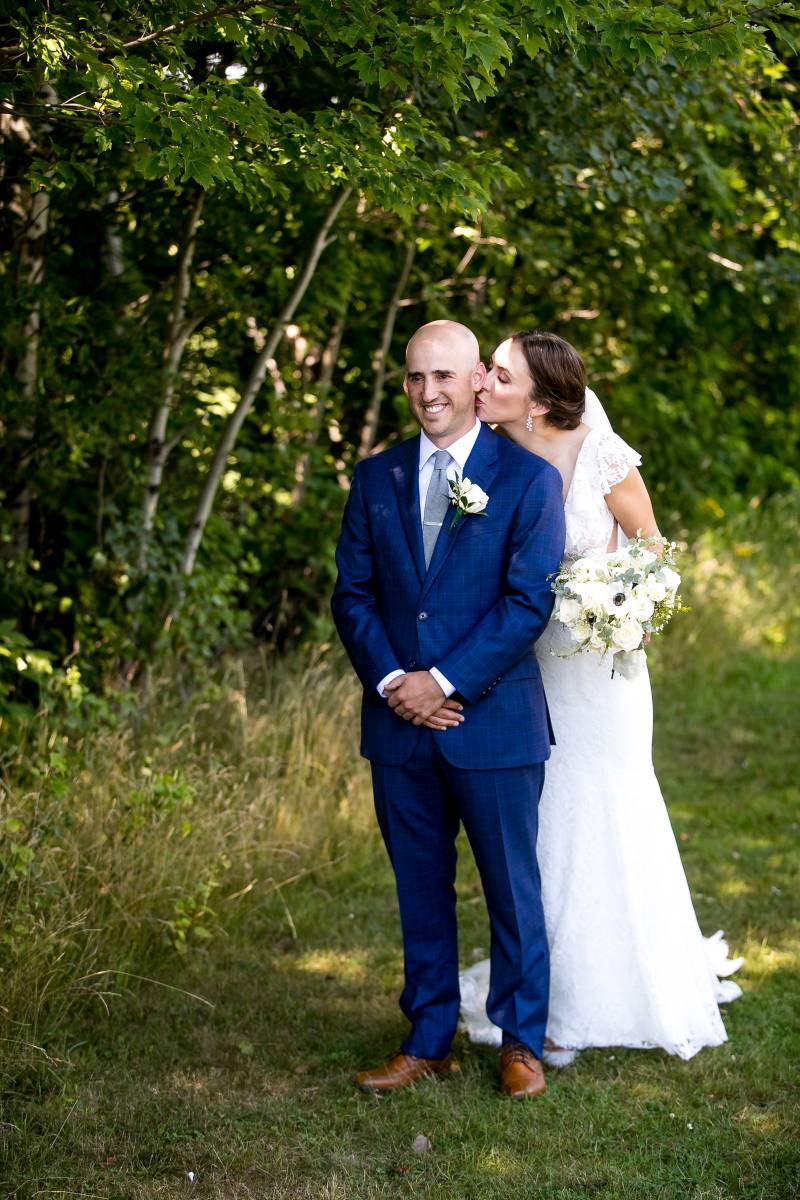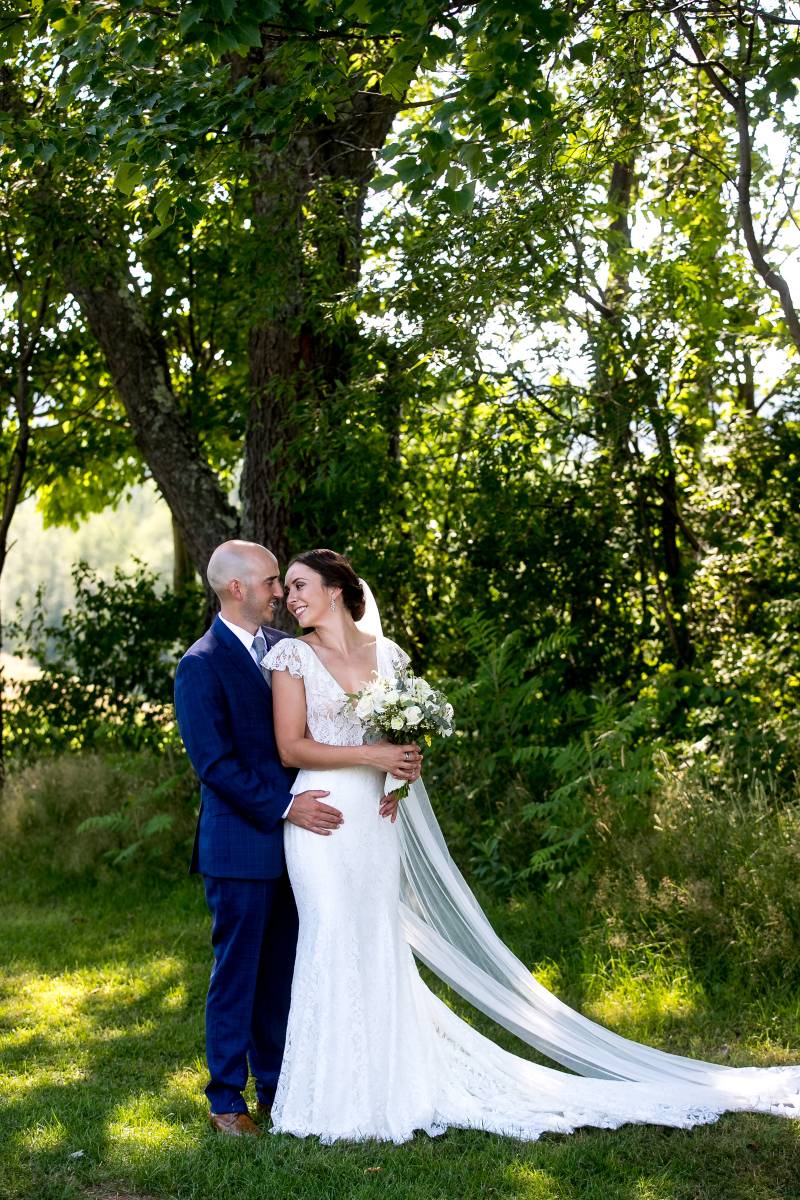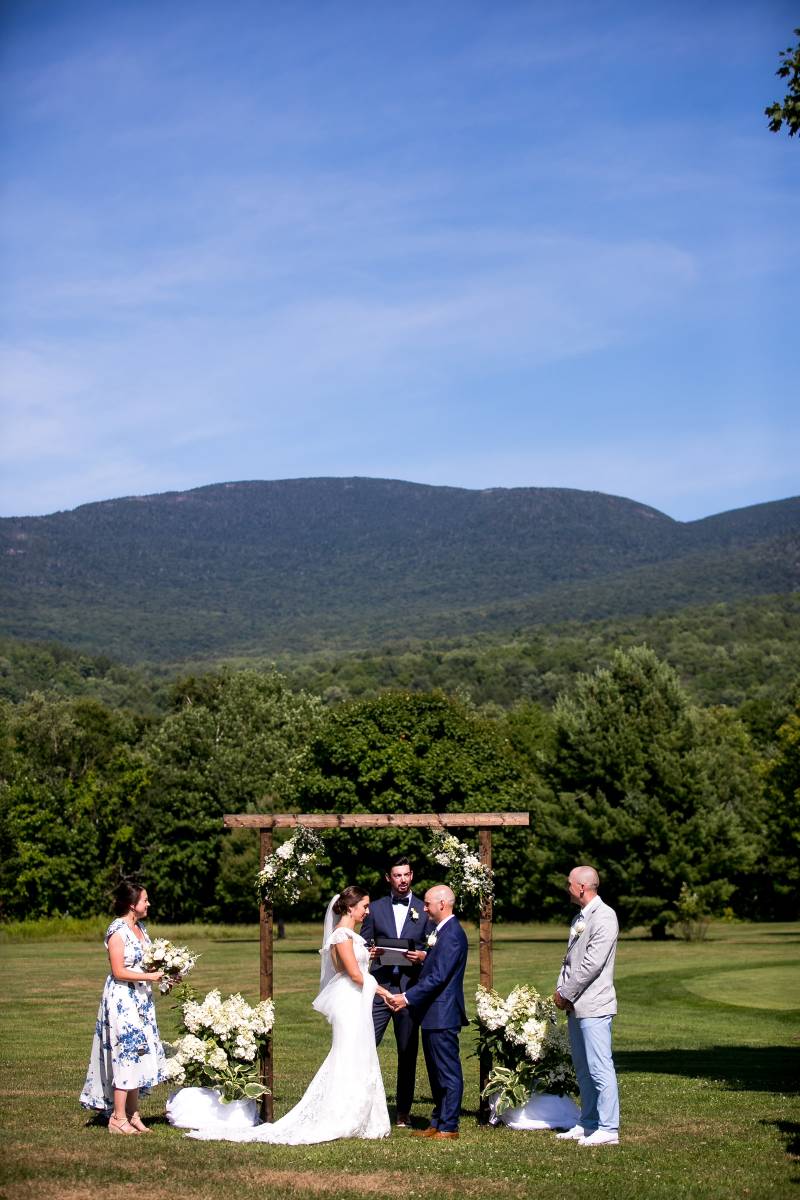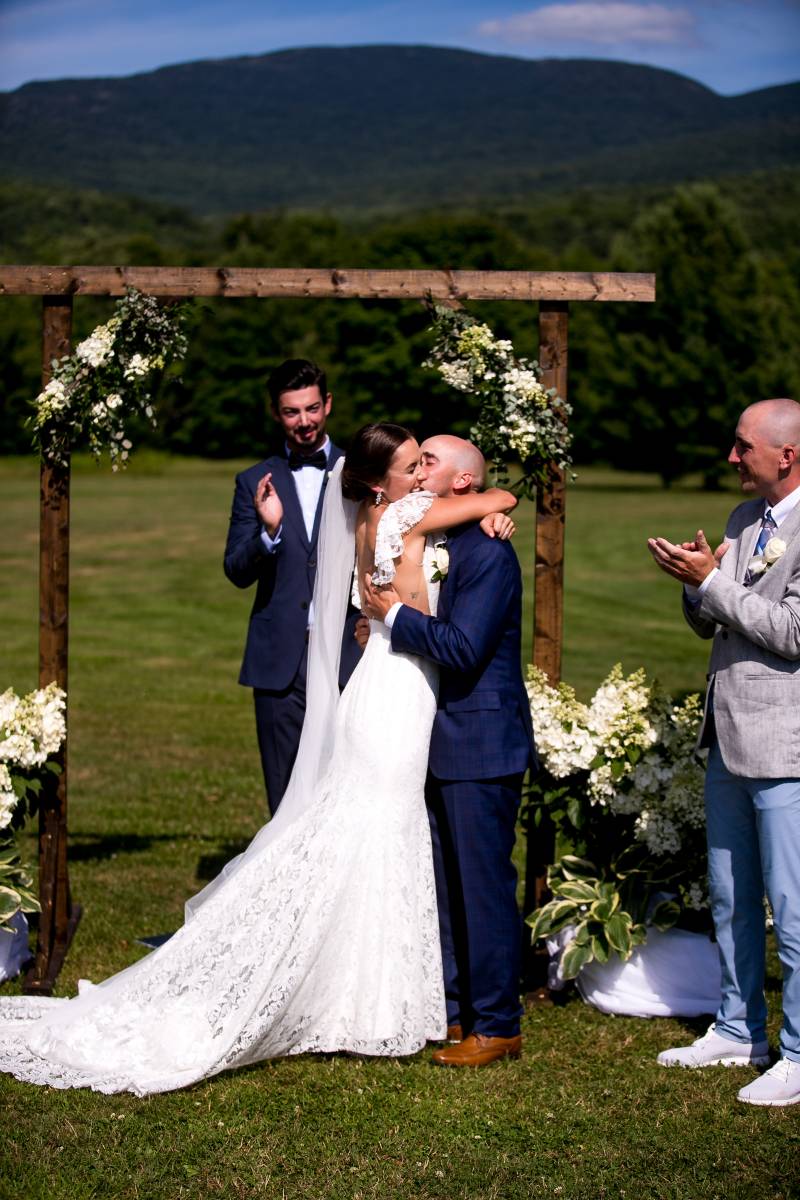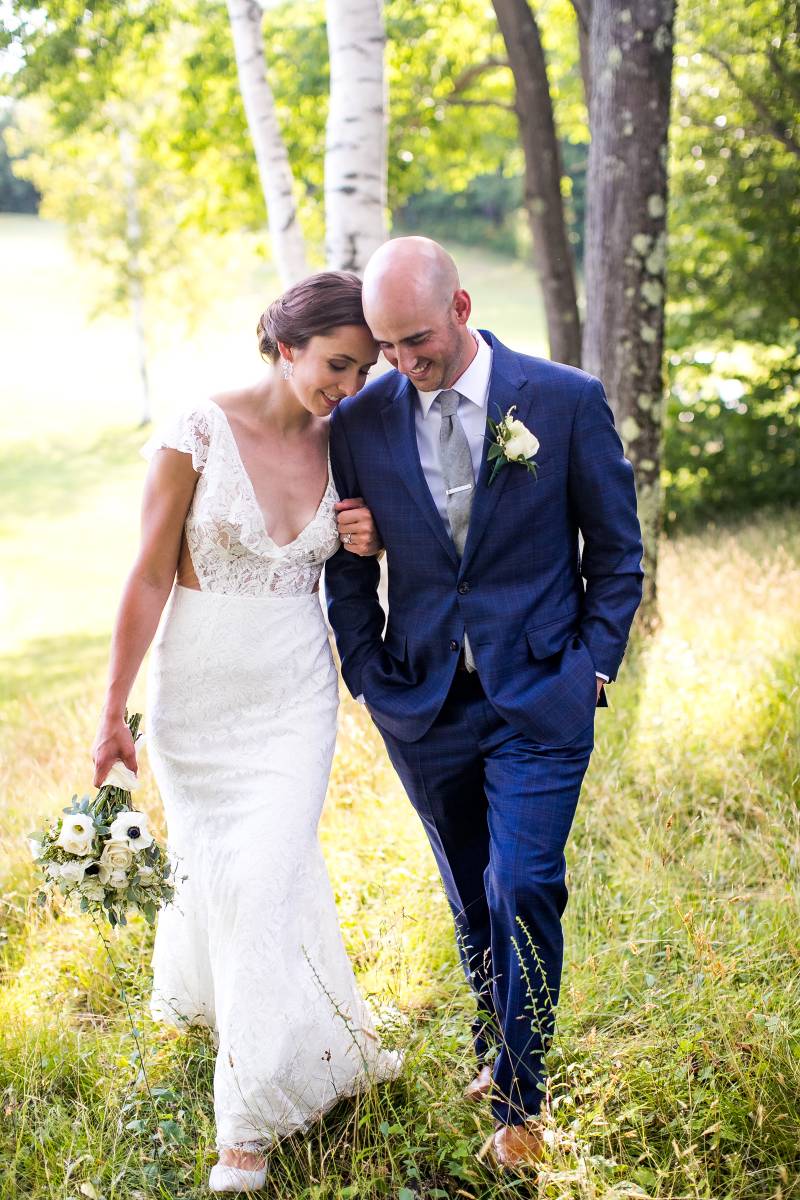 Rumor has it Lindsey's aim was a little too good, and the ball almost hit the camera!