Sure, you've seen custom foam koozies at weddings, but have you ever seen a koozie made entirely of wood? That's called a Woodzie, and it's the creation of Better Wheel Workshops, owned and operated by husband and wife Jeff and Fiona.
"Our Woodzies is the only 100% sustainable made-in-the-USA beverage insulator on the market," says Jeff. "We make them from birch, maple and ash trees cut from our own land. It's truly a hyper-local, tree-to-table product."
Customers can choose from three sizes (12oz, 16oz and sleek), and select one of the Workshop's standard designs or create custom product for their event.
Jeff and Fiona sat down with Vermont Weddings to share a bit more about this unique, sustainable gift option.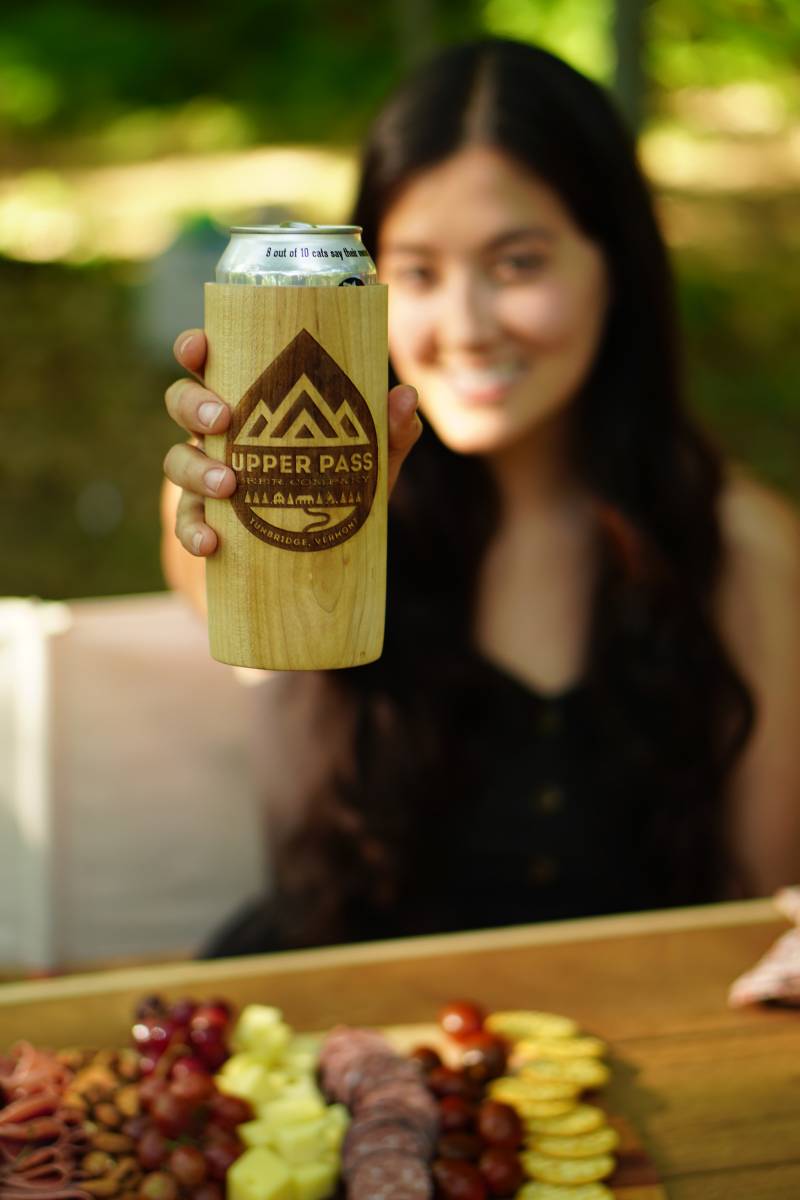 The inspiration for the Woodzie started as you might expect: with a woodpile and a beer.
"My friend and I were enjoying a beer while sitting on a pile of firewood we had split," says Jeff. "He joked that I should make a solid wooden beer koozie. We both laughed, but the idea keep rolling around in my head. About six months later, I got a block of wood and made the first prototype. I brought it to party that evening and everyone asked for one, so I began making them!"
Not only is the Woodzie cool (#punintended), it's functional. The product will keep your beer cold for 45 minutes. Jeff and Fiona explain they've done side-by-side comparisons with foam koozies, and the Woodzies perform better.
"Wood and cork are insulators, but the real magic is the an air pocket between the two rings of cork," explains Jeff. "What warms a beer is the heat transfer from your hand to your beverage; the air pocket blocks the heat transfer."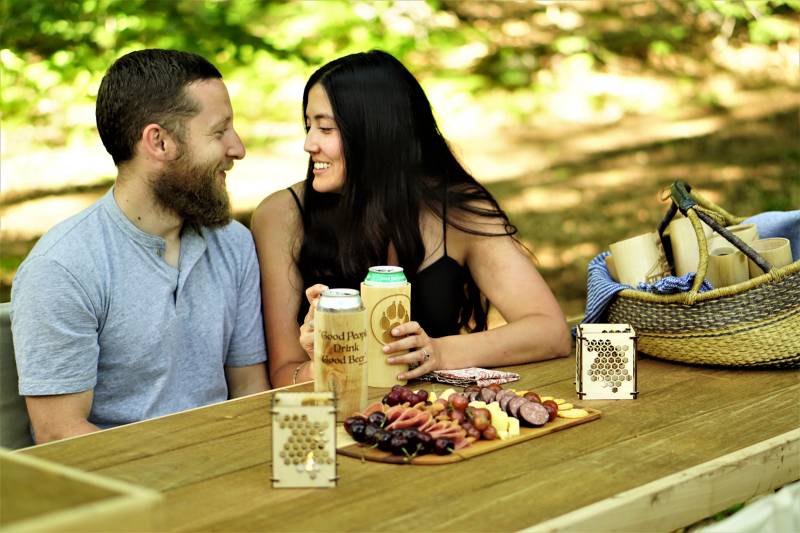 The Woodzie makes a great Vermont-style gift. Couples have personalized them as thank you gifts to groomsmen, bridesmaids, and parents, and gifted them as unique, environmentally-friendly wedding favors. "It's something that will last and help your guests remember your special day with fondness."
Fiona and Jeff reminded me that wood is the traditional fifth anniversary gift, so if couples missed the chance to celebrate their wedding with a Woodzie, it could be a great anniversary present alongside a few of your partner's favorite beverages.
In terms of customization, the options are almost limitless. "We've done everything from a simple name and date to engraving each groomsman's face."
If customers have a design in mind, they can send the team an image file. Or, Jeff and Fiona are happy to help a couple come up with an original design. They'll create a mock up and email it to the customer for approval before engraving the final products.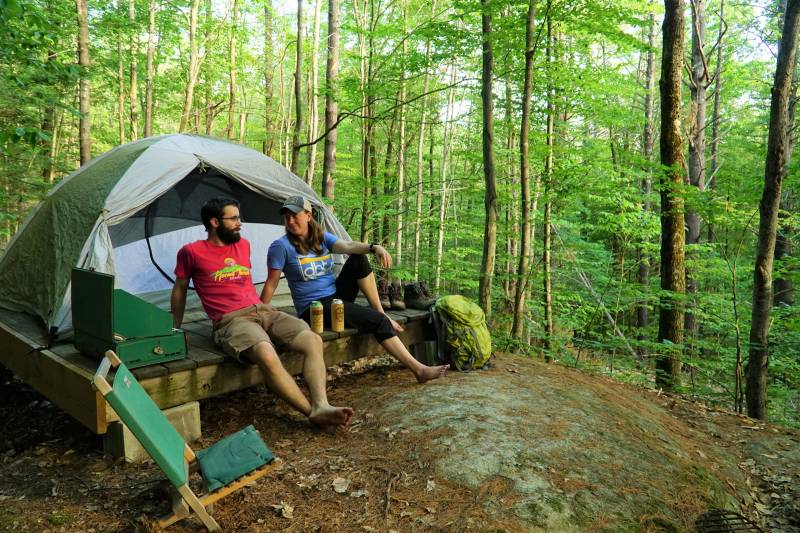 So what's the beverage of choice for the Woodzie creators?
"We both love everything Upper Pass puts out. In the summer, Fiona likes Hermit Thrust's Brattlebeer, and Jeff drinks Zero Gravity's Green State Lager. And both of us love Lawson's Sip of Sunshine."
But the Woodzie isn't just for beer. Seltzers, ciders (both non-alcoholic and hard) and canned wines are all great options. "As more and more beverages are being served in cans, the Woodzie ensures that your guests can enjoy their beverage of choice, cold and in style!"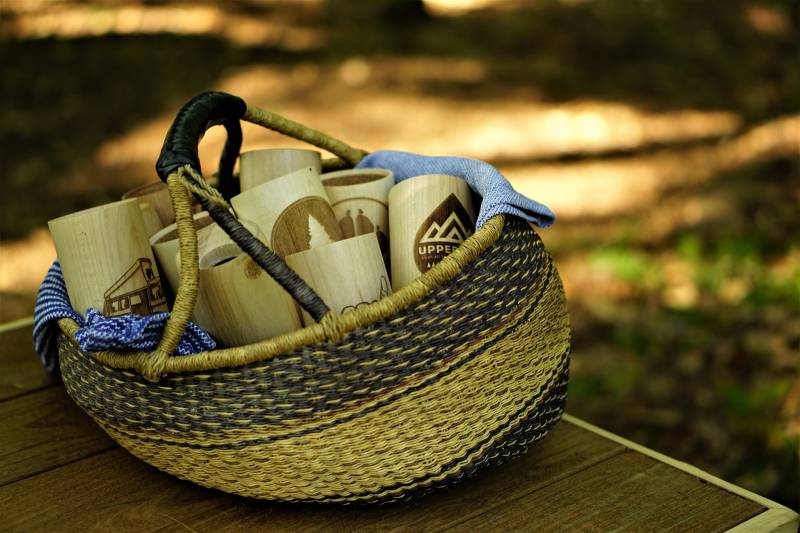 In addition to the Woodize, Better Wheel Works offers a variety of wood products, including laser-engraved coasters, earrings, and serving boards. Check out Better Wheel Workshop's profile to learn more.