Chantal and Donny's love story is straight out of a movie: the two met while waiting for the same flight at the Chicago O'Hare Airport! They've been together ever since, and their wedding day was a beautiful tribute to their families, their shared passions, and their future together.
He's originally from Arizona, she's from Vermont, and their color scheme was inspired by both their home states: a combination of warm colors and lake-like blues and greens. Set on the lake, Sunset Vistas Vermont was the perfect backdrop for their day (Chantal's parents are also the owners of the venue!).
The couple took advantage of the beach to steal away for a private moment to read their personal vows during their first look before the ceremony. Chantal says this was one of her favorite moments from the whole day.
Read on to see more of this gorgeous, summer lakeside Vermont wedding!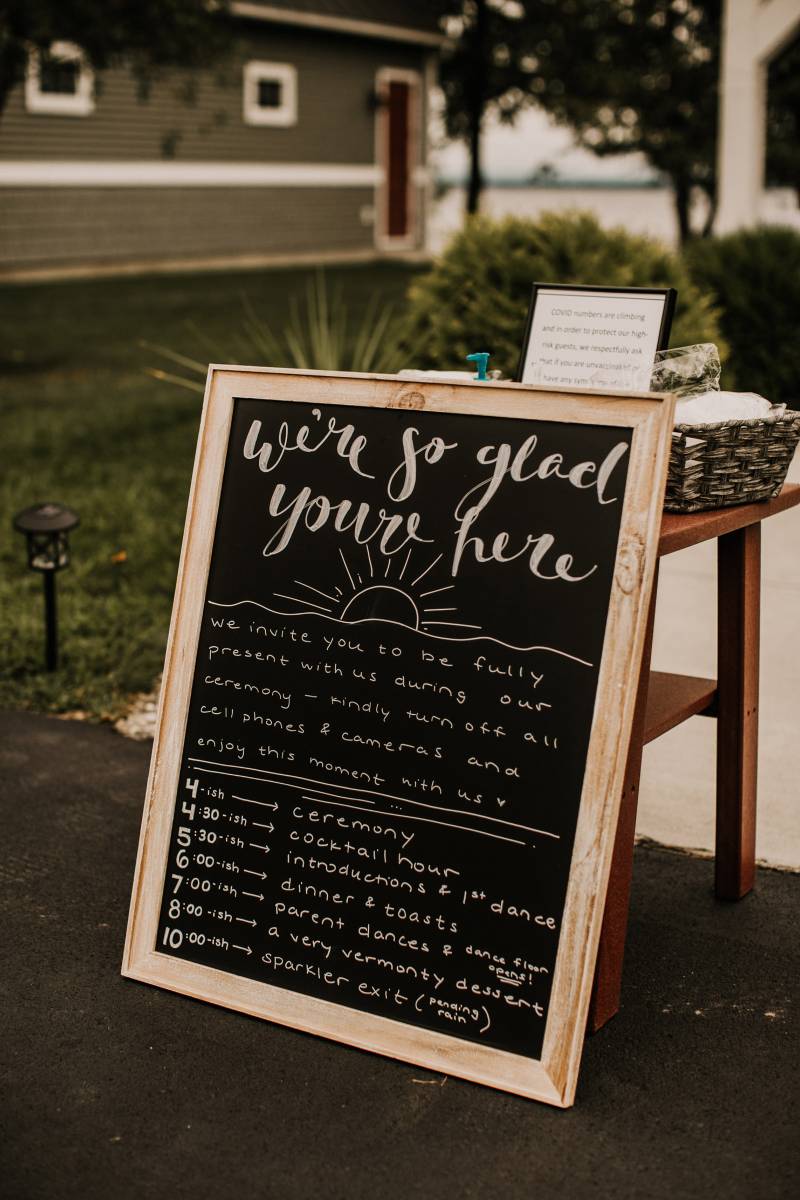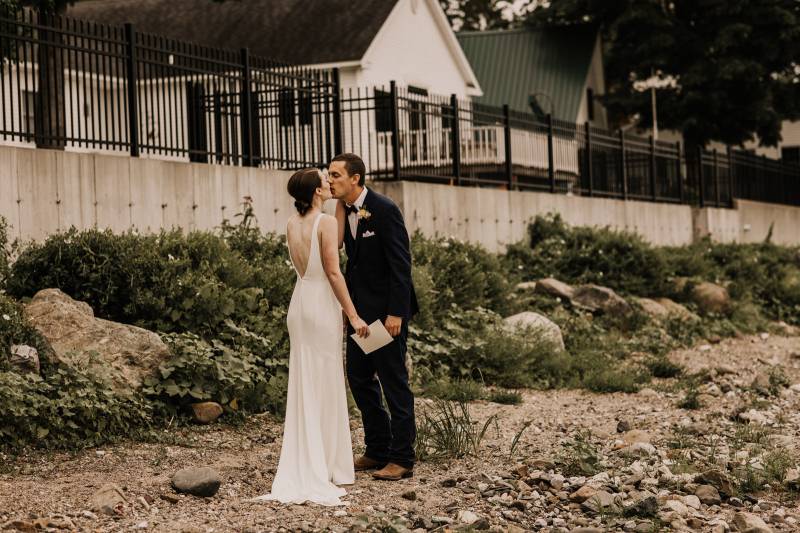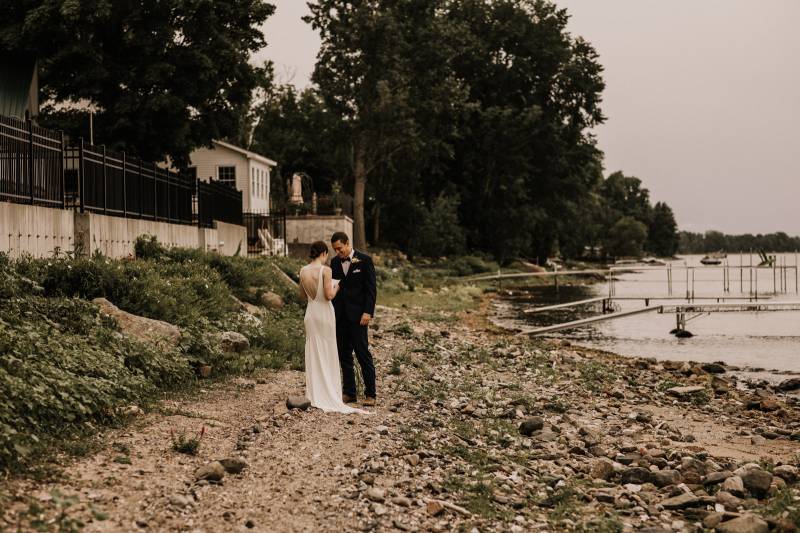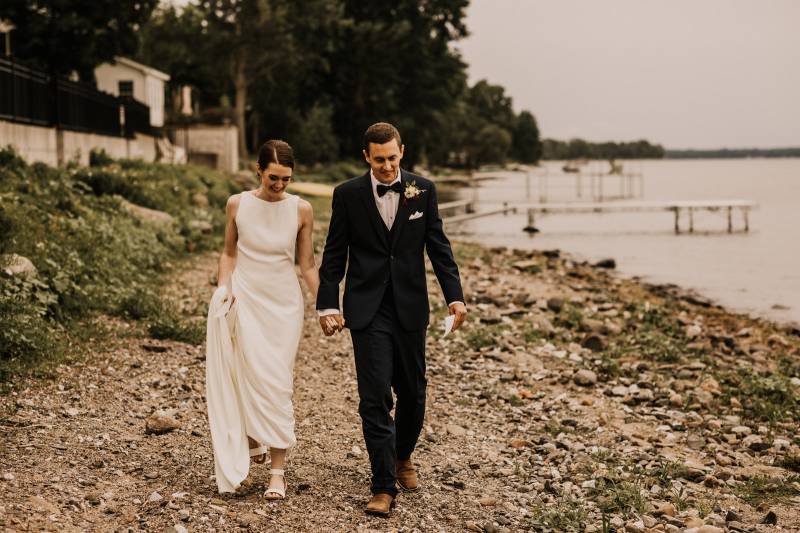 The bride's three brothers took on the role as "bridesmen" and danced into ceremony to "Man, I Feel Like A Woman" by Shania Twain. "They rocked their flower-throwing duties down the aisle!" says Chantal.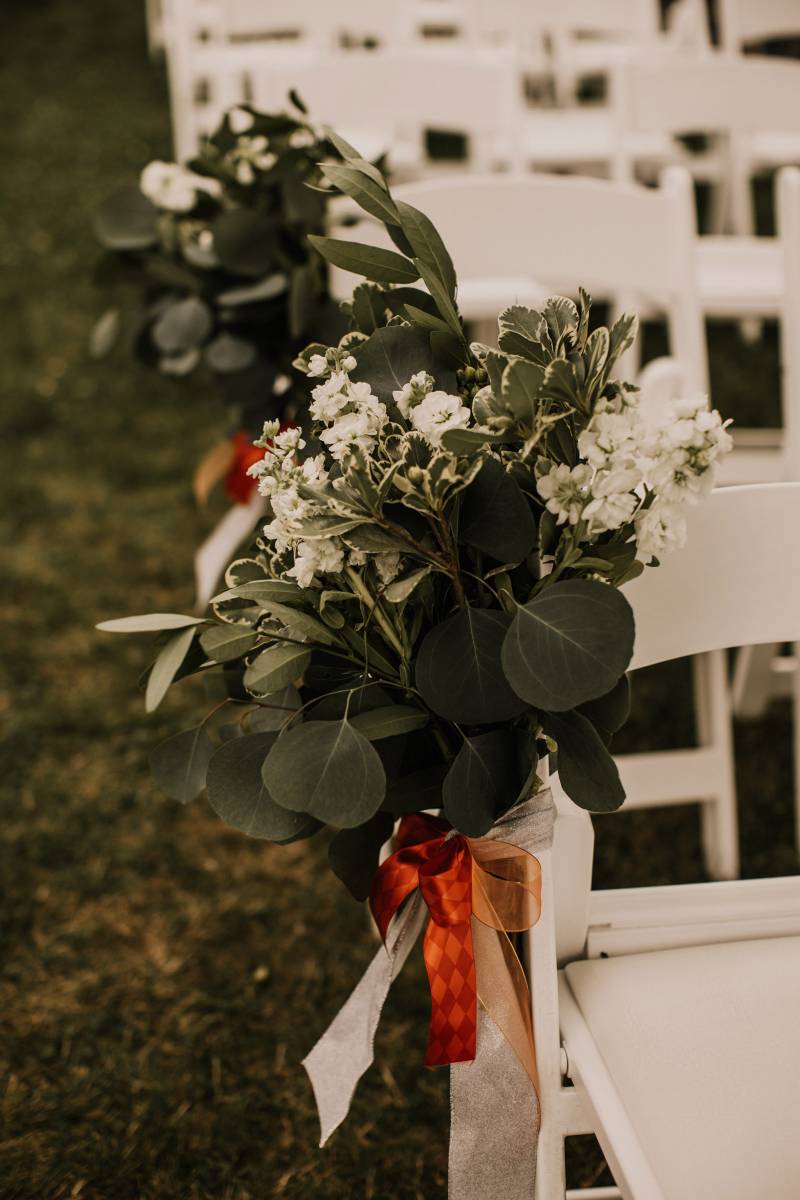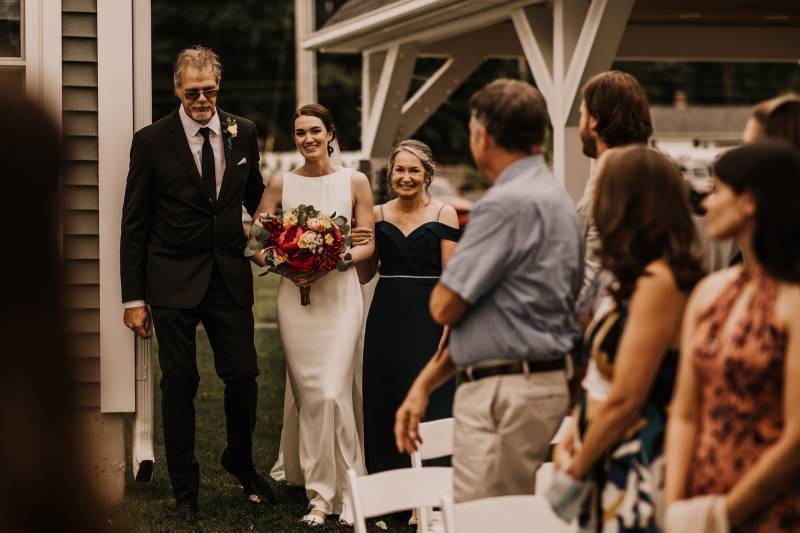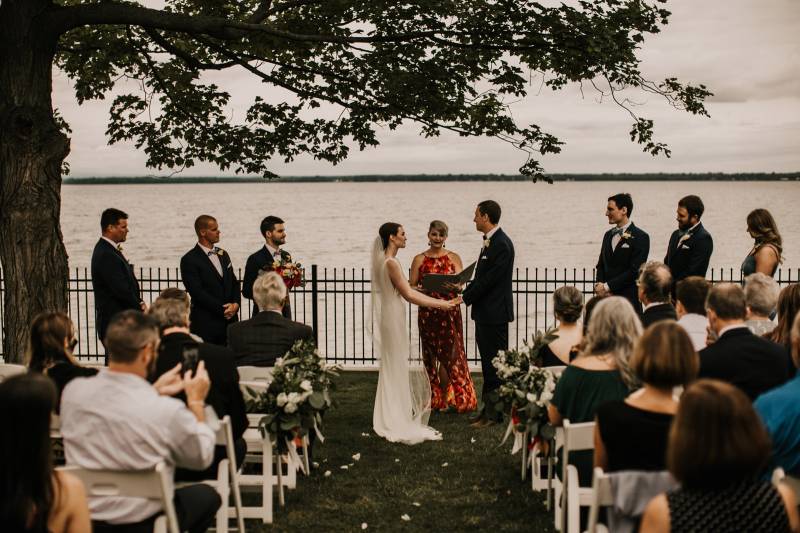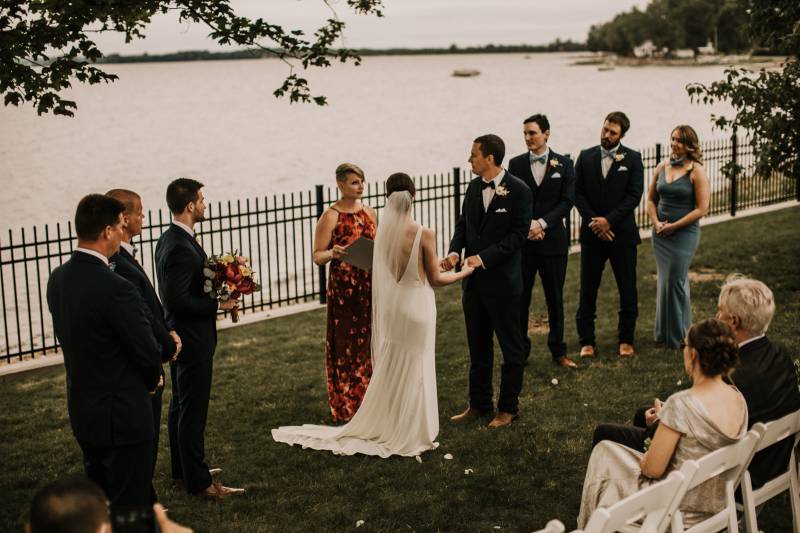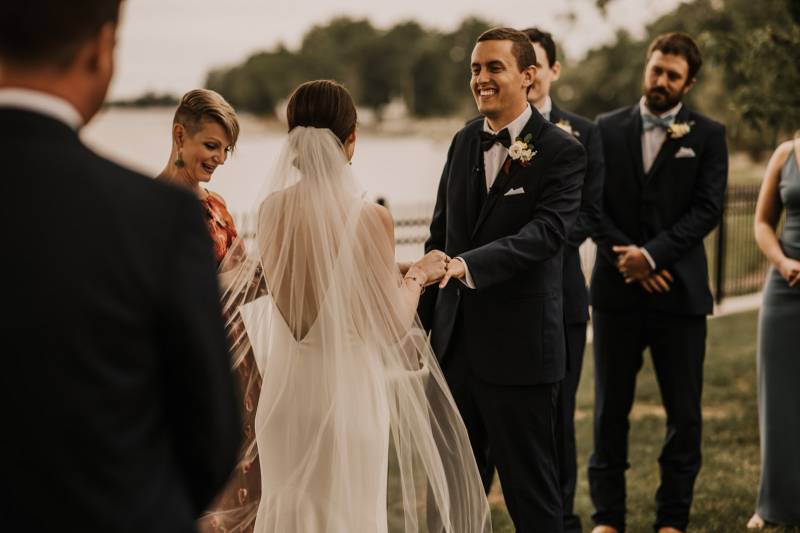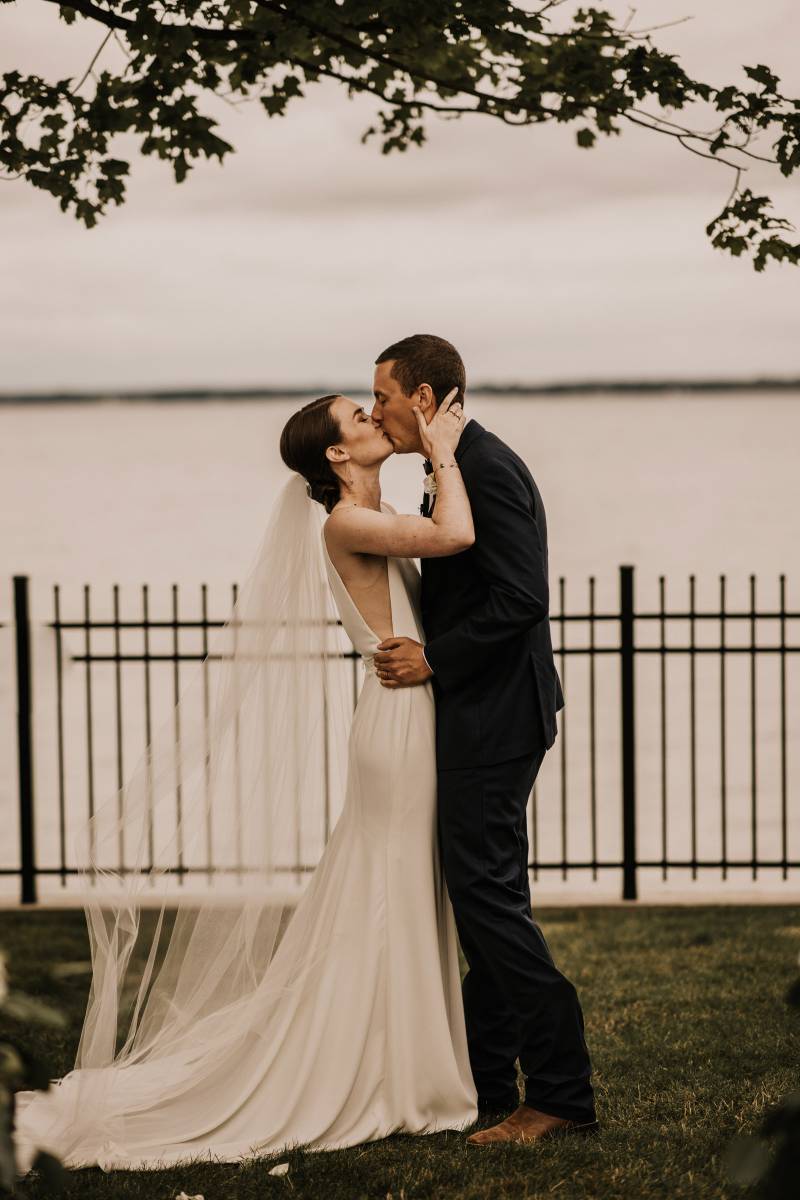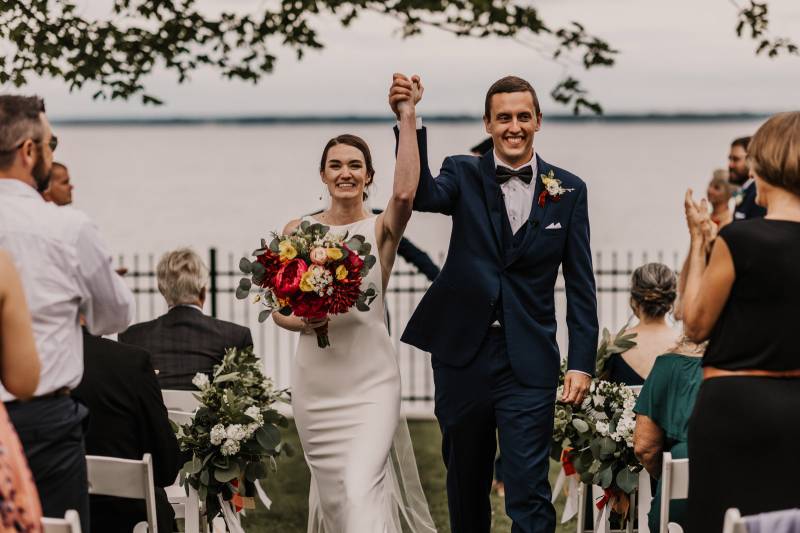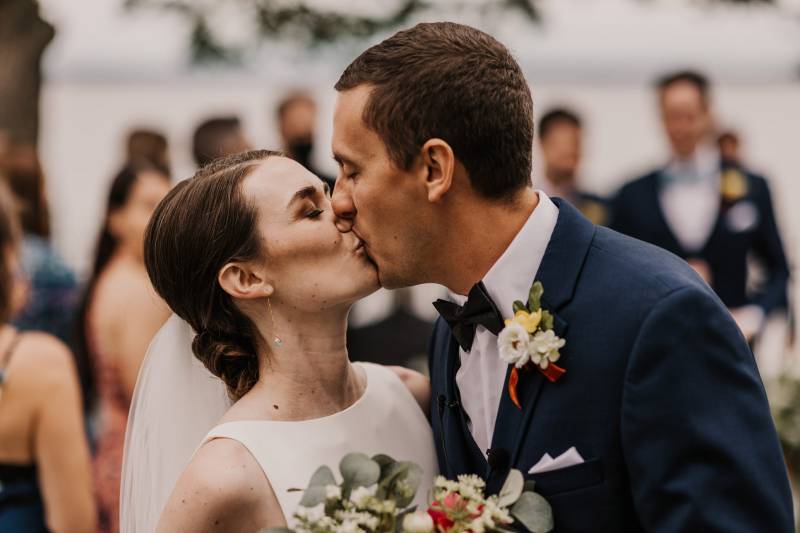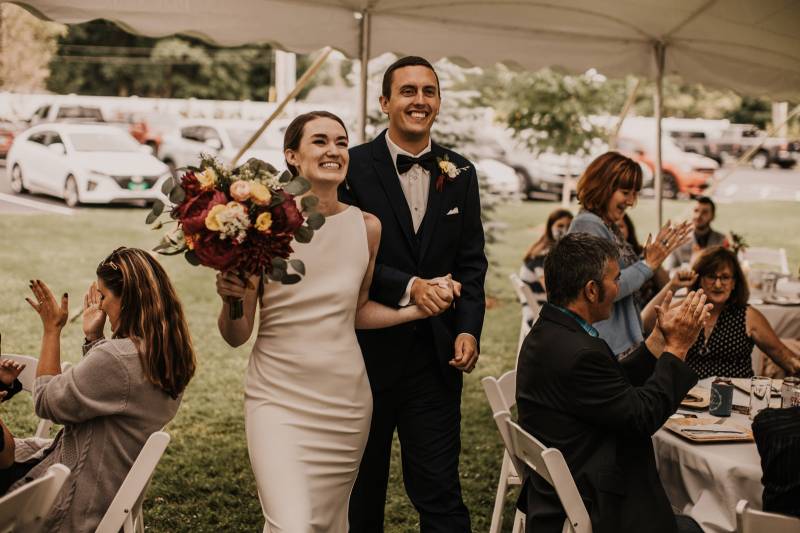 "One of my first memories as a couple was Donny teaching me how to two-step across his kitchen floor," says Chantal. "Years later, he proposed to me while we were two-stepping in our living room. Flash forward to our wedding day, and two-stepping our first dance will forever be a highlight of my life."