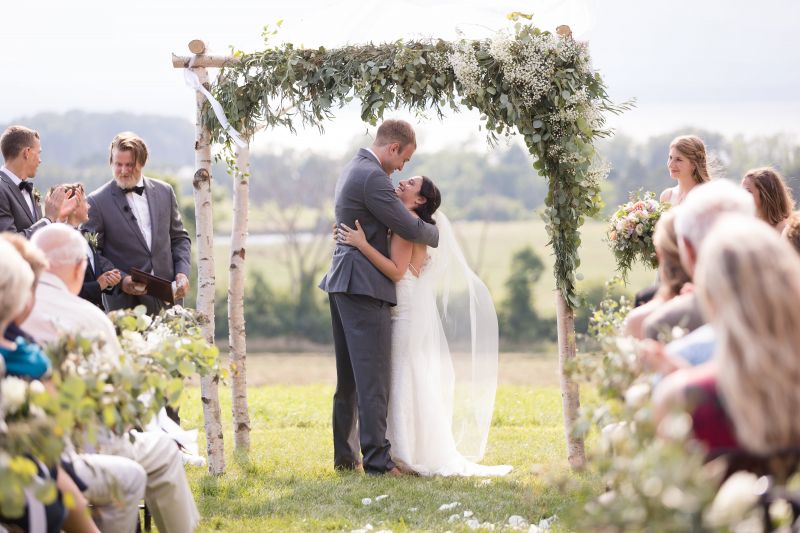 Sophie and Sam got married at All Souls Interfaith Gathering in Shelburne VT, on August 12, 2017. They met at Champlain College their junior year after being partnered up for a semester-long project. They chose All Souls to have their ceremony and reception because it is so "unbelievably breathtaking!" and it also had the added benefit of being "close to Burlington which is where we hoped our guests would stay and enjoy."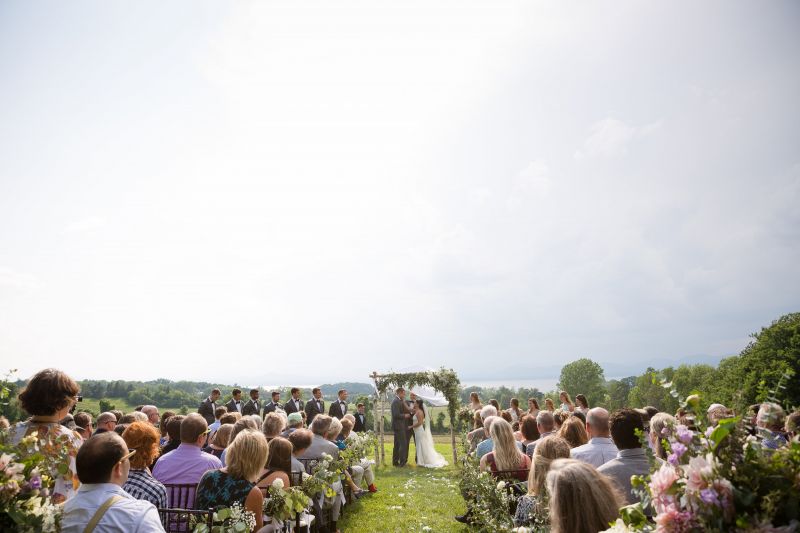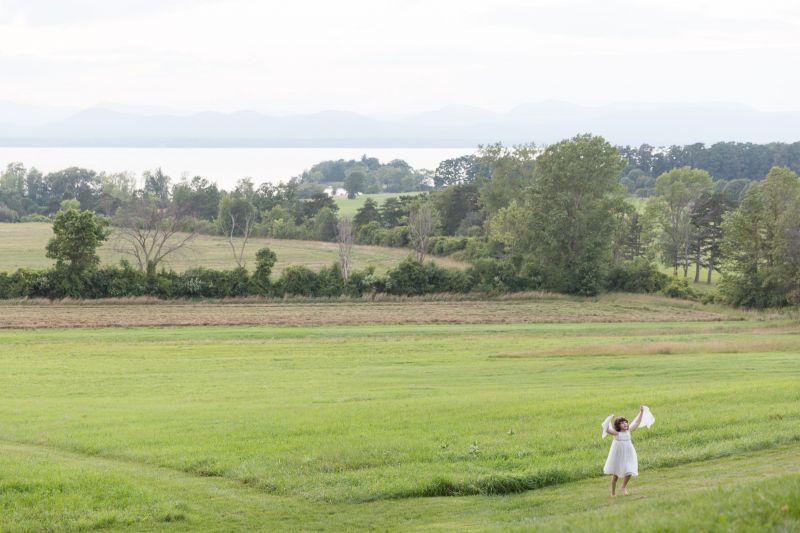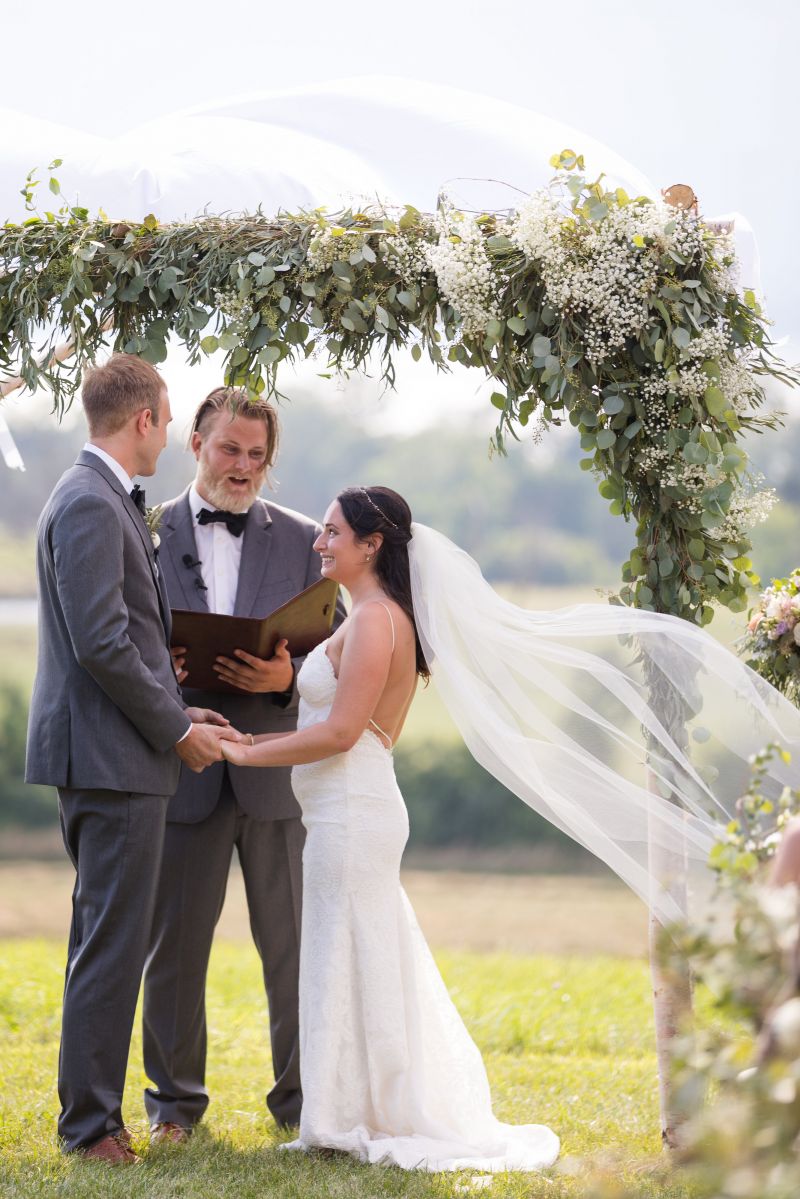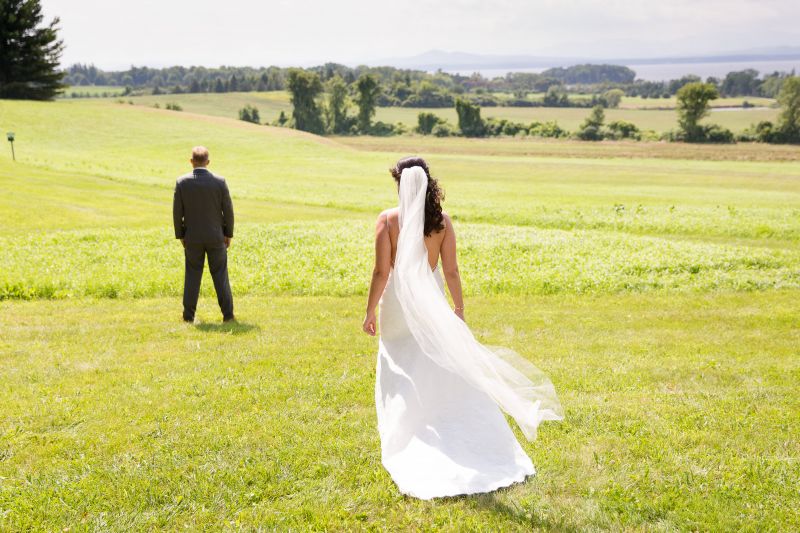 They envisioned their wedding being chic, but yet still have a combination of being simple and organic. The inspiration came from Sophie, "I am really passionate about design and I really wanted the wedding to reflect that as well as my taste, so I had SO much fun designing every element." With a collaboration from the wedding planner at Et Cetera Event and the bride, most elements in the wedding ended up being DIY.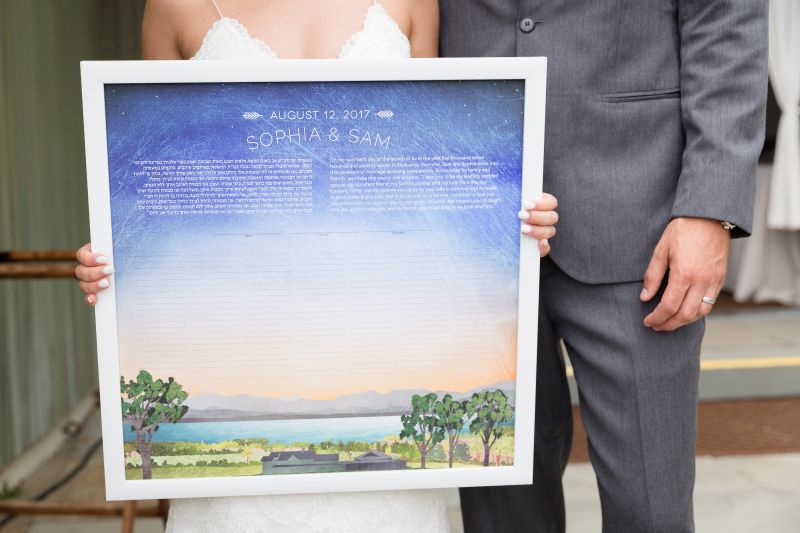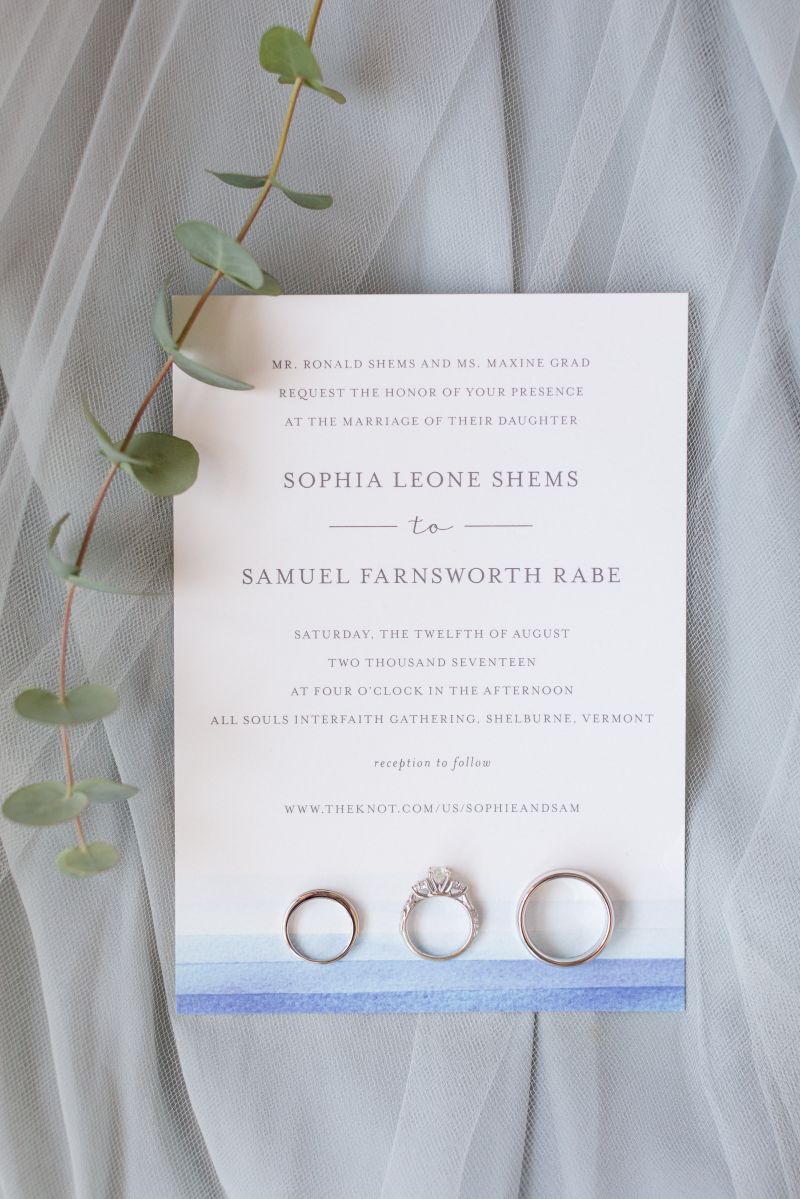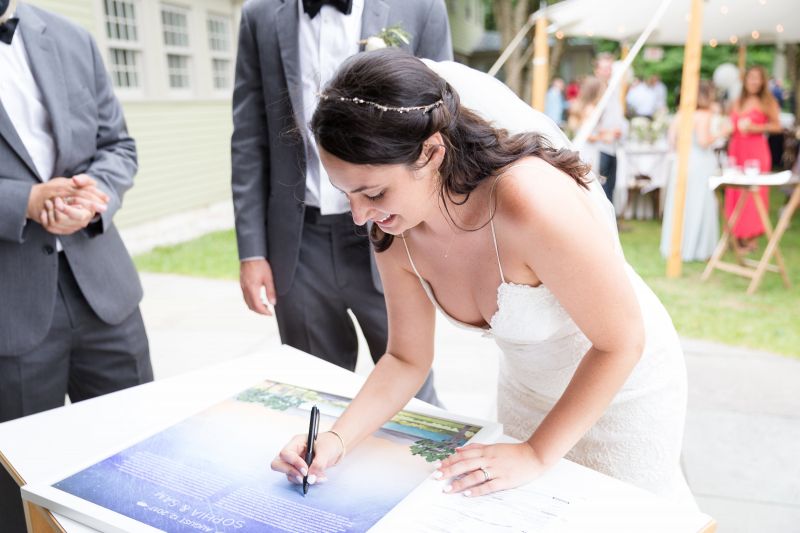 Getting ready for the day was extra special for Sophie, her makeup artist Jennifer Perellie used to babysit her when she was young. "It was so fun to have my makeup done by Jennifer!" the bride told us. "one of my fondest memories of us together was when she taught me how to brush my hair. I had really long hair and would start from the top and ultimately get my brush stuck in my hair. I remember standing in my sister's room, brush stuck in my hair, and Jennifer taught me to always start from the bottom :) Lesson learned and never forgotten! It was really special to me for that relationship to come full circle on my wedding day."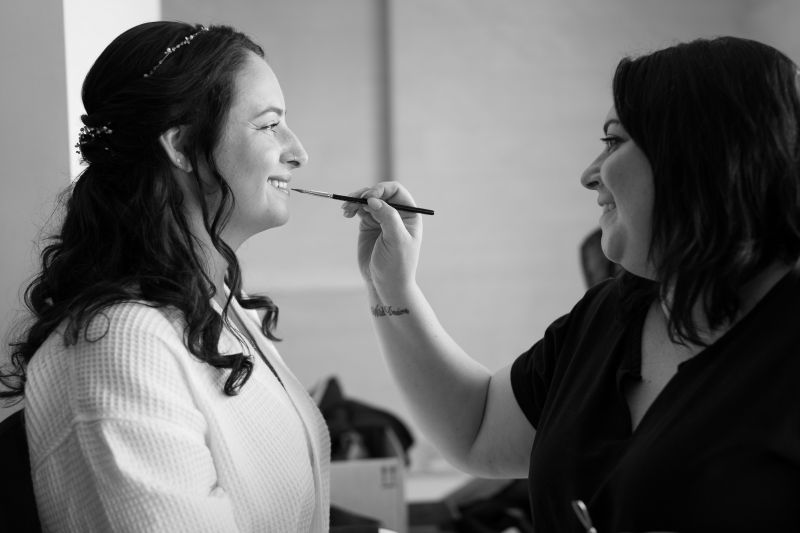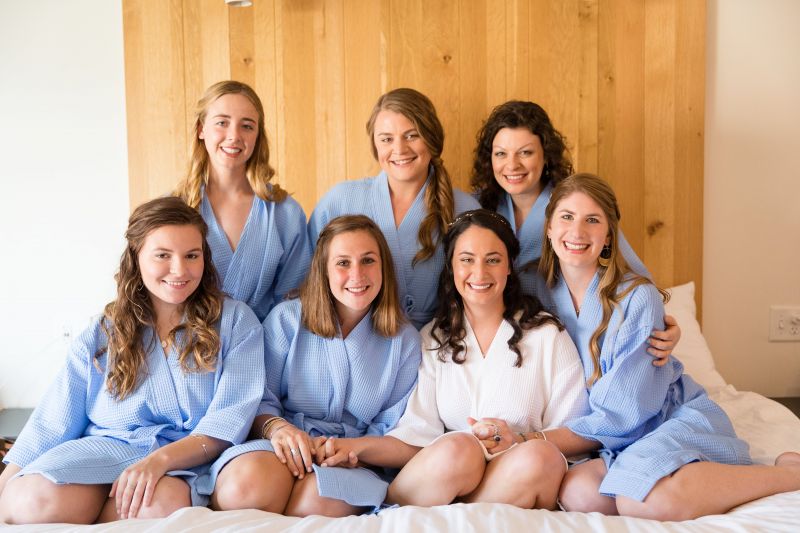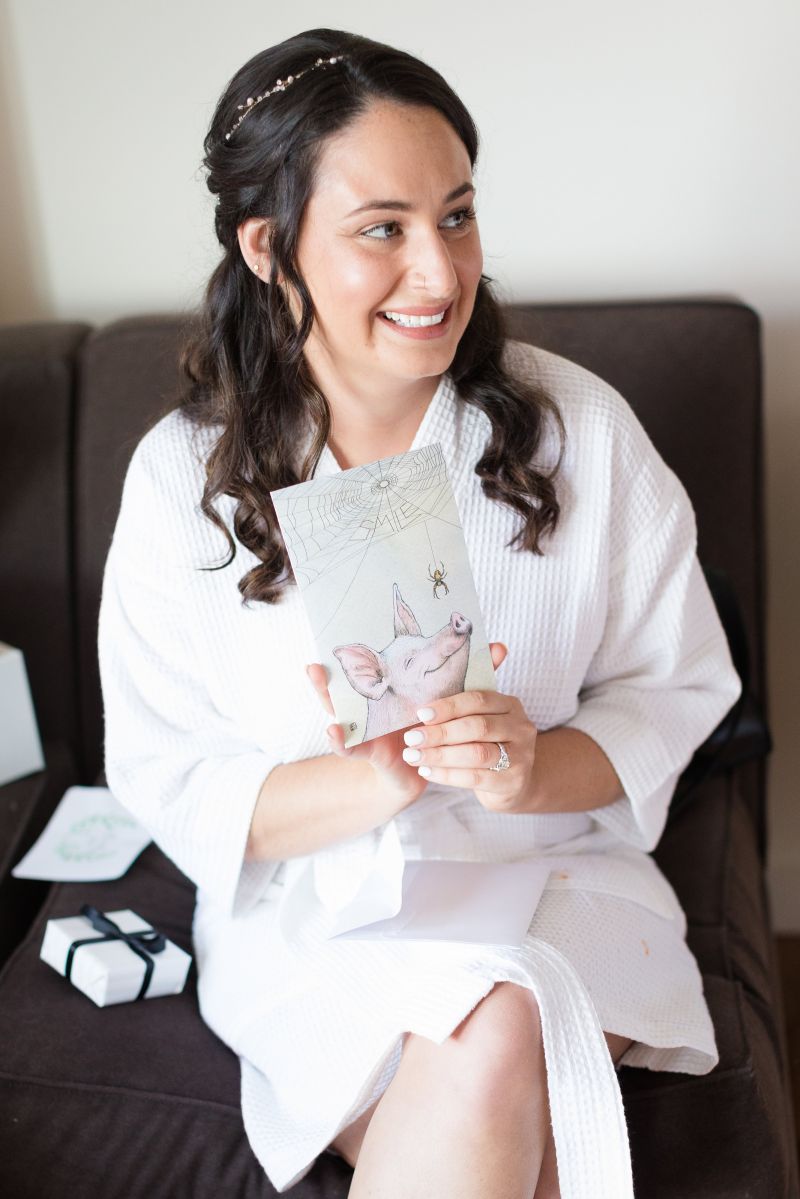 After the ceremony, everyone retreated out into the tent in the garden which looks over the mountains and lake. The night was full of good food catered by Farmhouse Group, and donuts from Big Picture, and photo booth fun!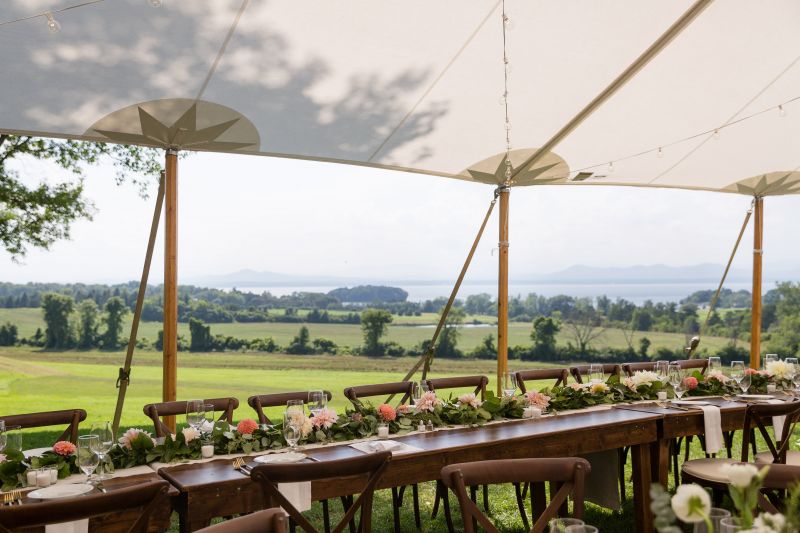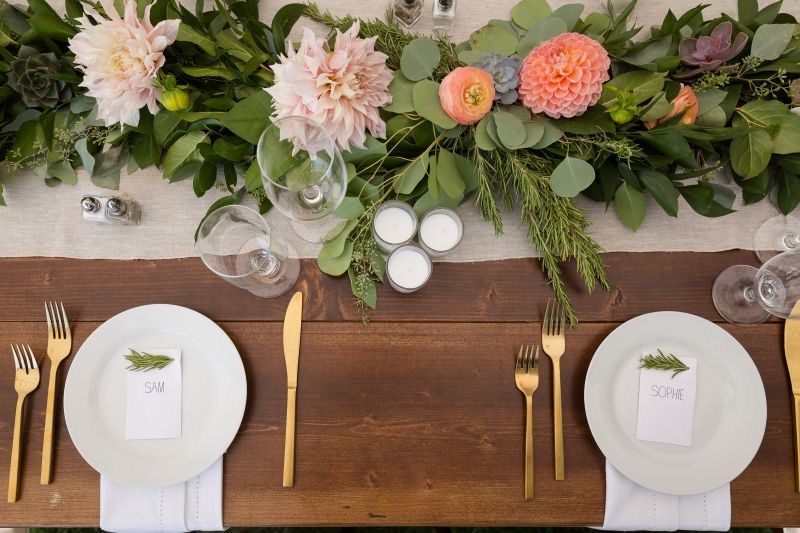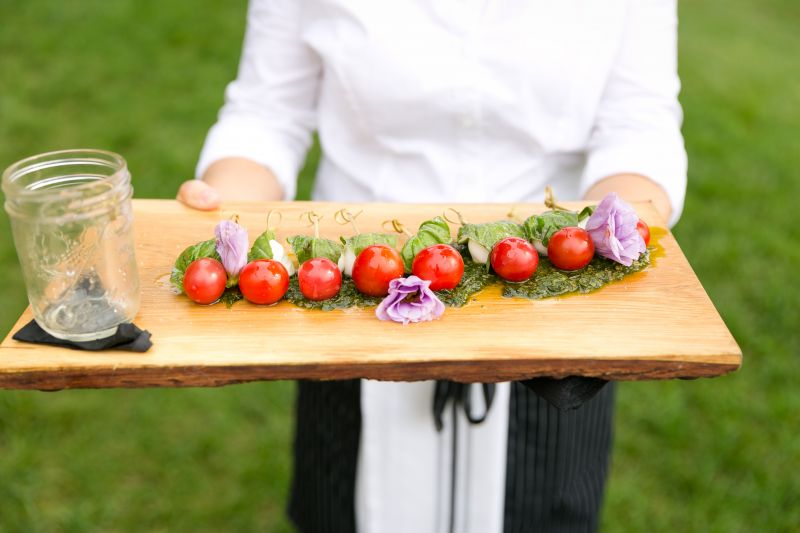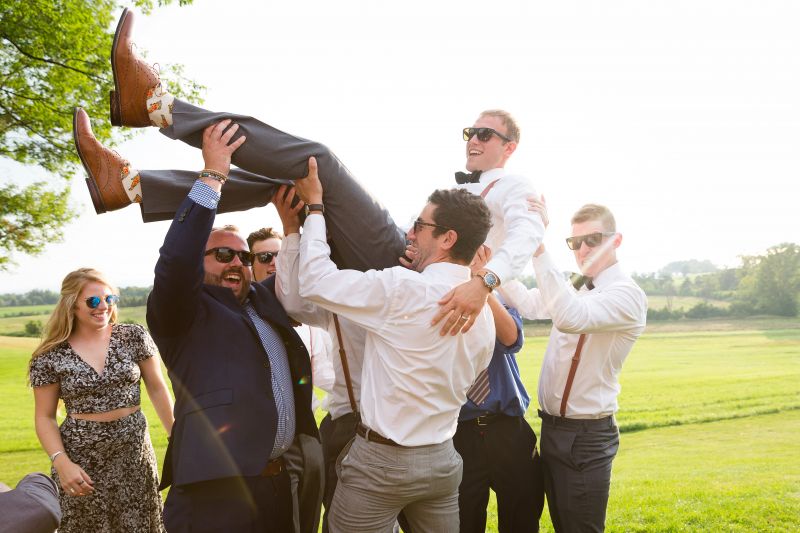 "My favorite memory from the day was dancing with all my favorite people. It's not very often, if ever, that you have all your people from all different directions in one place at one time. Nothing made me happier than dancing the night away with all of them."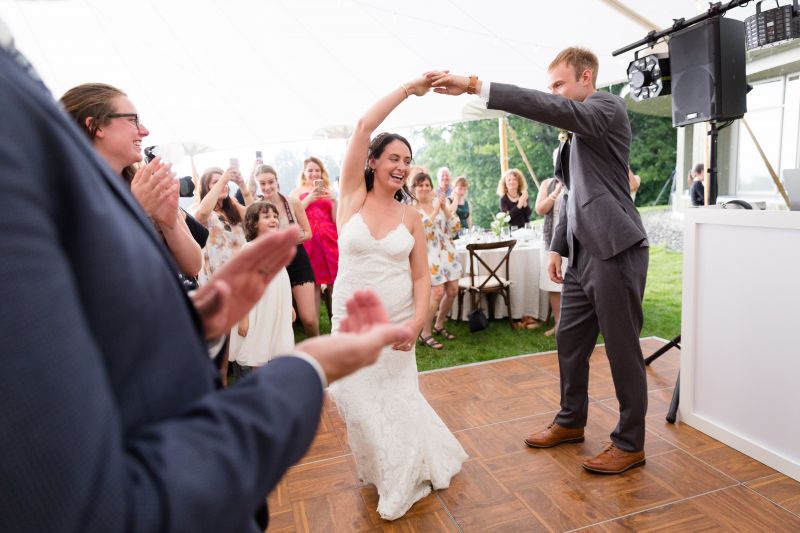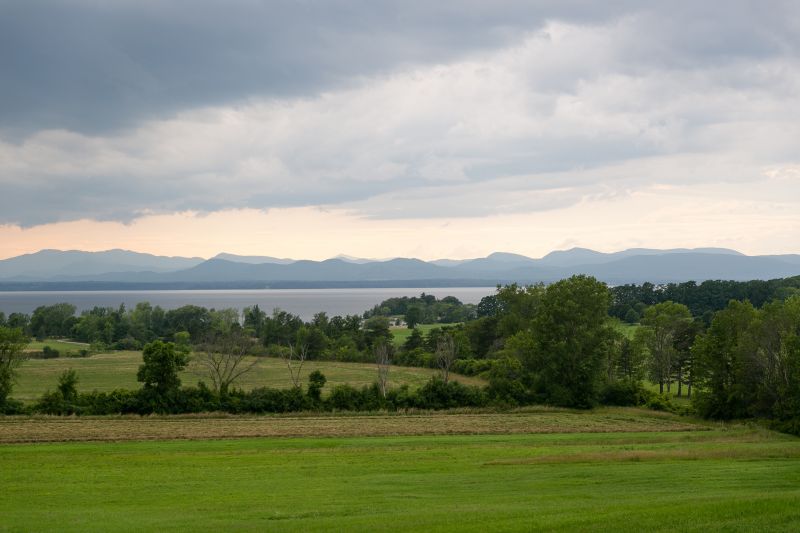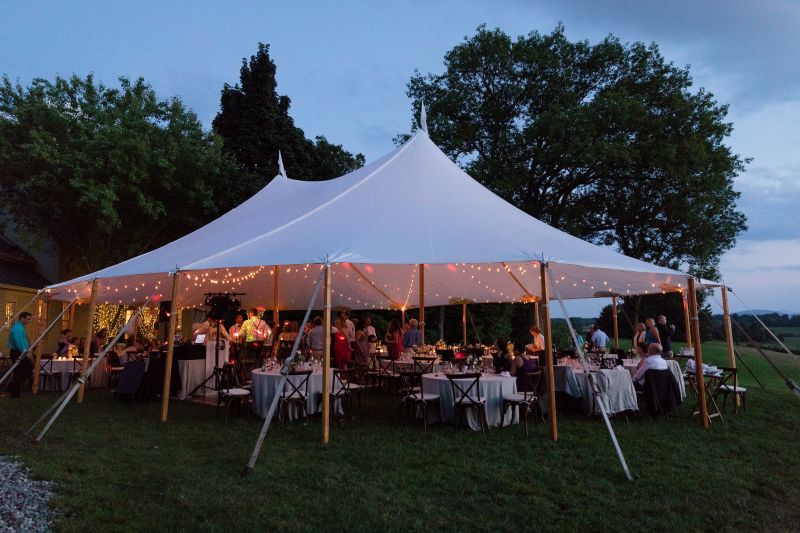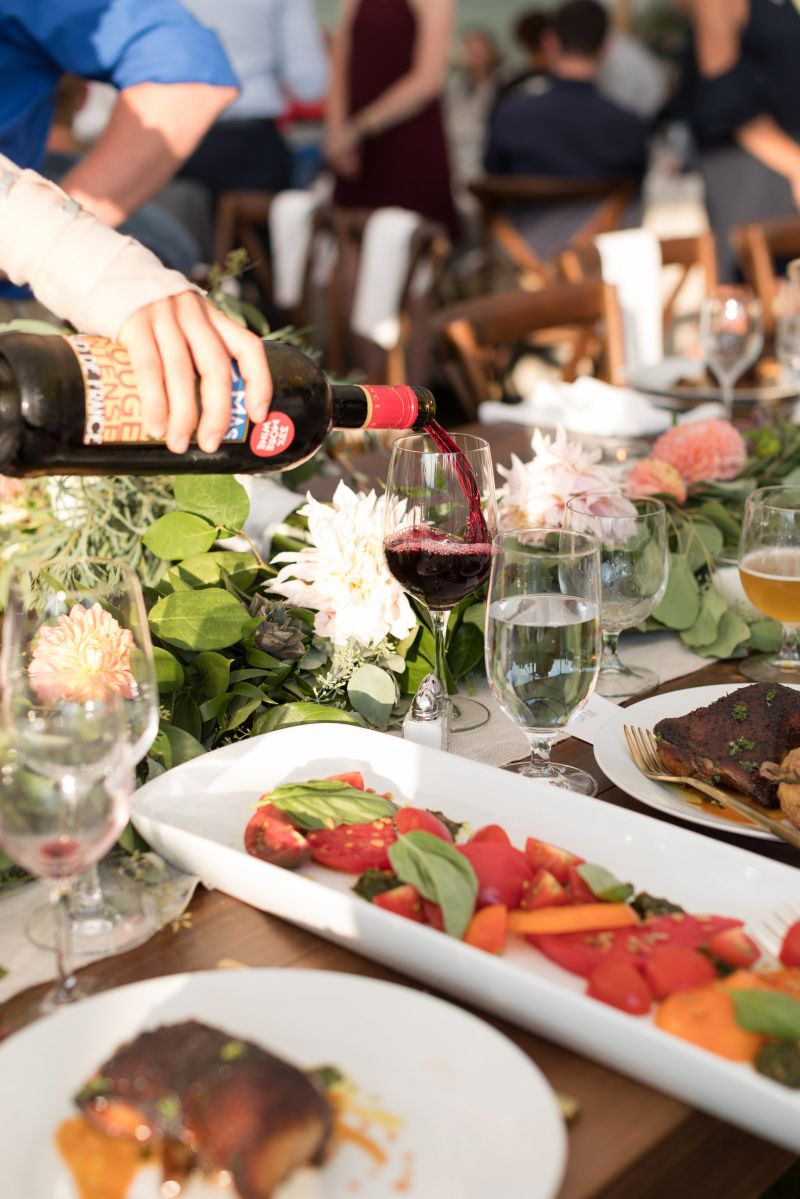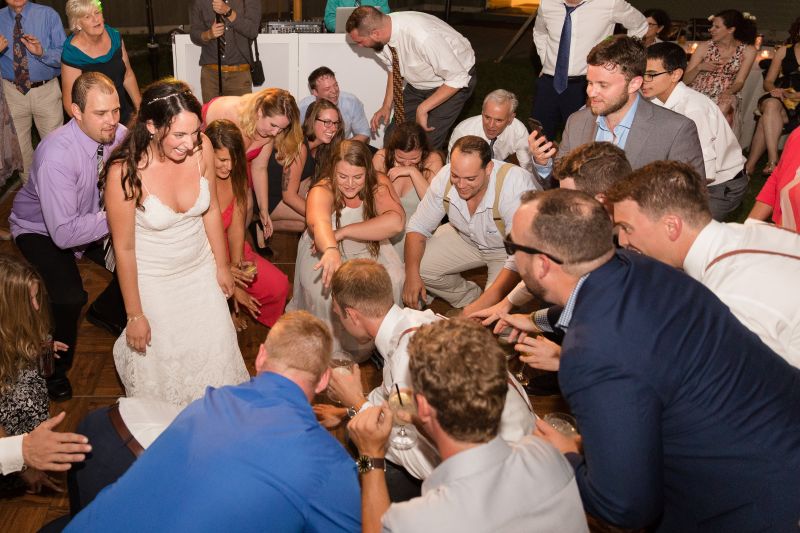 Advice from Sophie and Sam for those planning their wedding in Vermont is to soak it all in. "Vermont is SUCH a special place, and if you have family coming from all over who haven't spent time in Vermont before, they will find our state breathtaking. Provide them with weekend wedding to-dos and help them enjoy our special state to the fullest."