A photo booth is a fun wedding reception activity that also provides memories for you and your guests. If you're looking to take that experience to the next level, you're looking for Magical Photo Booth. Magical Photo Booth isn't your average photobooth, it's an interactive "mirror" that takes great pictures which can be customized and shared by guests. (Check out the video below for an example.) Owner Chris sat down with Vermont Weddings to share more about how this booth adds a touch of magic to your wedding!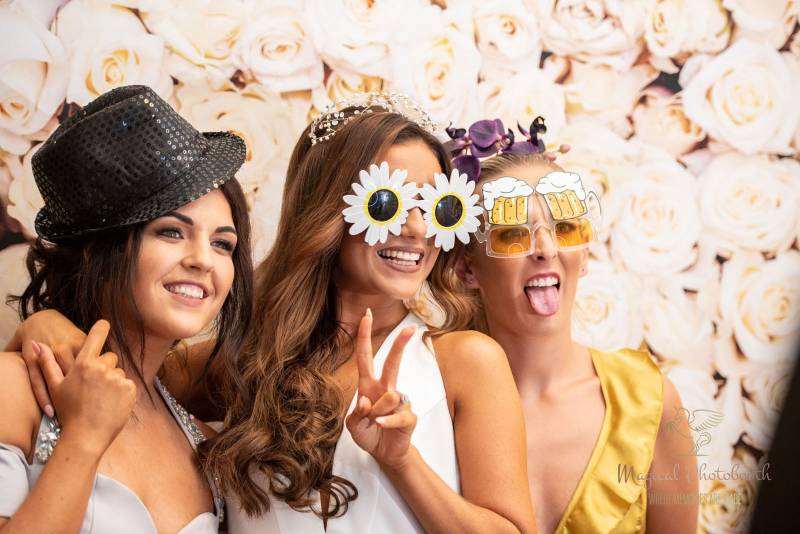 How did you get into photo booth rentals?
My wife and myself always love photo booths at weddings. They make for a more fun and silly night, and provide something to have as a fun memory.
What makes Magical Photo Booth unique?
We offer a beautiful vanity mirror photobooth which is elegant looking and super fun to have as a showpiece at any wedding.
What inspires your work?
People having fun and making memories inspire us. We want to capture those moment of silliness. We are all too serious most of the time.
Any special tips for couples thinking about photo booths?
It's a MUST have at your wedding! Our show-stopper elegant mirror will wow guests!
What's your favorite moment during a wedding?
When the couple finally has a moment to be silly together! Seeing them walk up to the photo booth to take their fun pictures is an amazing moment. Our image quality is so superb that most couples use our photo for their thank you!
What's your favorite thing to do in VT?
Our favorite thing in Vermont is our home! We have a house in Dorset, and we love the town and people. We also love to visit Manchester, including a stop to the shops and outlets.
If you weren't in this business, what would you do?
Ha! Life would be extremely boring!
What's a fun fact about yourself?
We love traveling and taking photos! That is how this all started. My wife says, We need to make memories.