While a microwedding was not Bobbie and John's original plan, their celebration was nothing less than stunning. Like many, the couple's original plans were halted due to coronavirus. Both Bobbie and John are doctors, and many of their family members and closest friends also work in health care. As the pandemic continued, they struggled to focus on planning a party while they knew so many people were suffering. However, they still wanted to celebrate their love. Luckly, Photographer Ellen Sargent stepped in.
Ellen went above and beyond, helping the couple find a new venue (the recently opened Maquam Barn and Winery, in Milton), an officiant, and worked with the couple to create a plan for family and friends to participate virtually.
Ellen reached out to Tipsy Tulip Designs for the florals. "Emily's work is incredible and she exceeded my expectations!" says Ellen. "Not only did she create a stunning bouquet and boutonniere as promised, but she also surprised Bobbie and John with a beautifully decorated arbor to provide the finishing touch to the wedding scene."
The result was a heartfelt, beautiful celebration.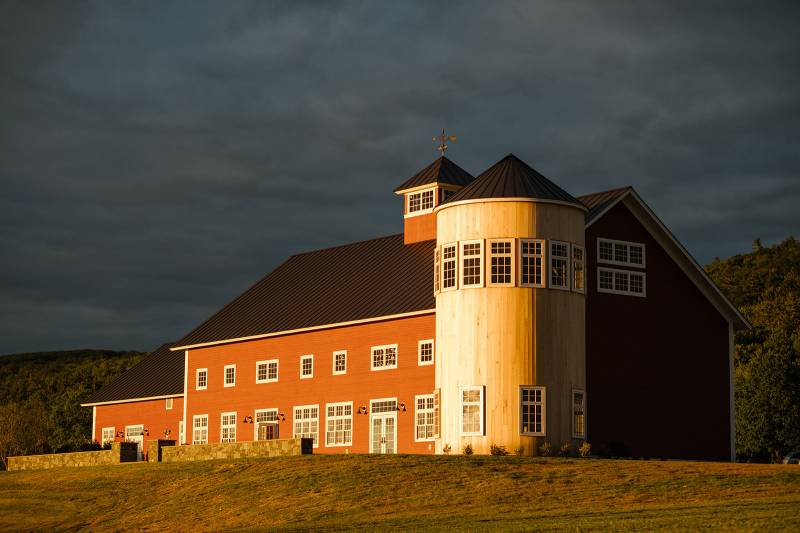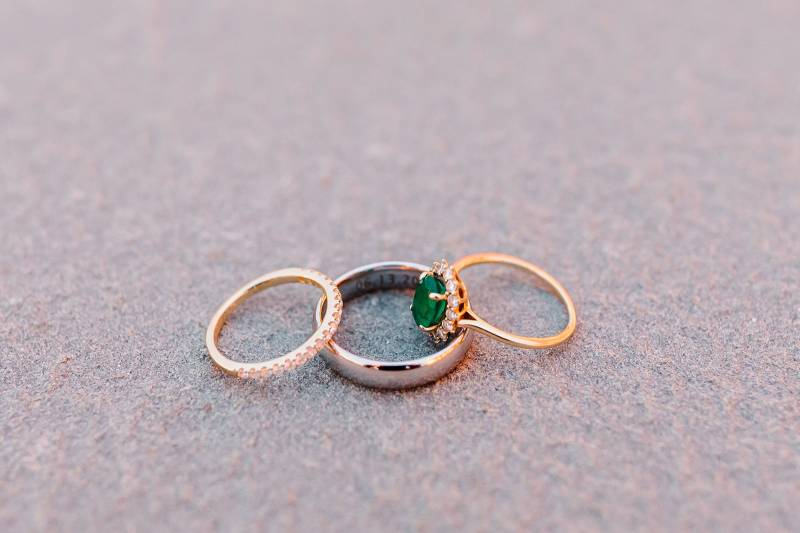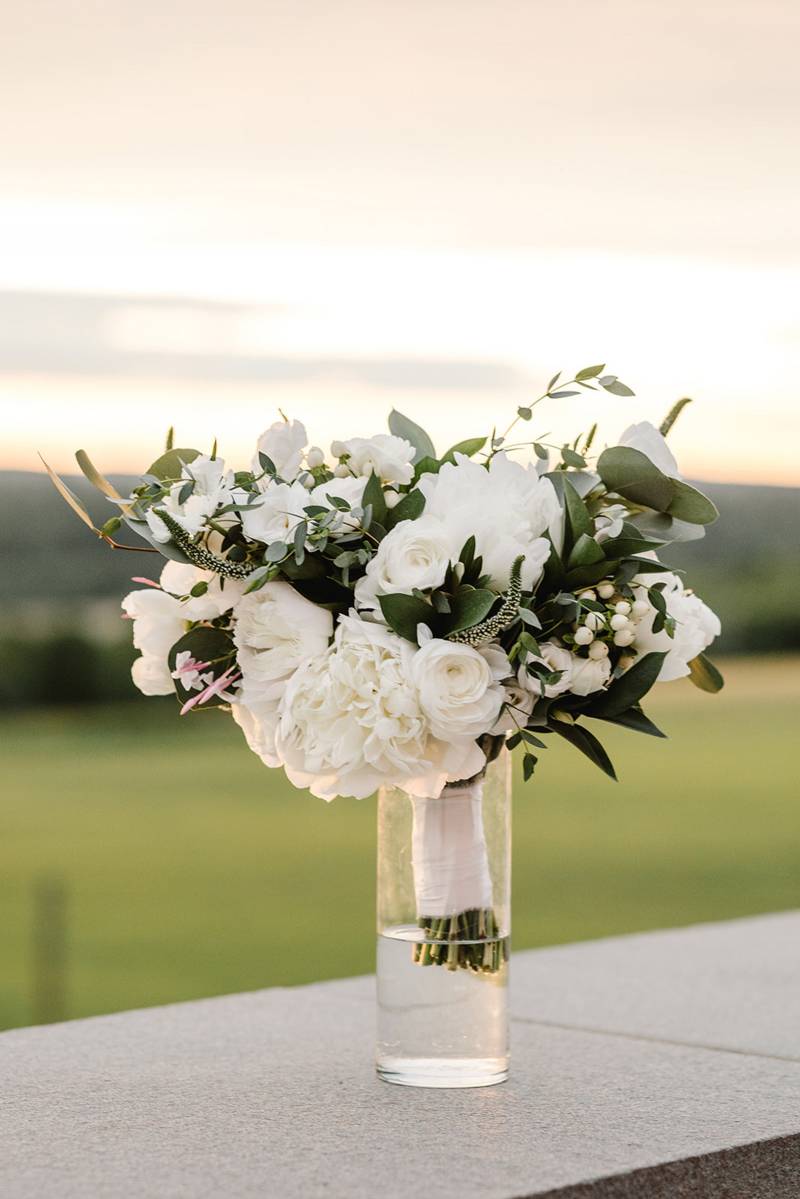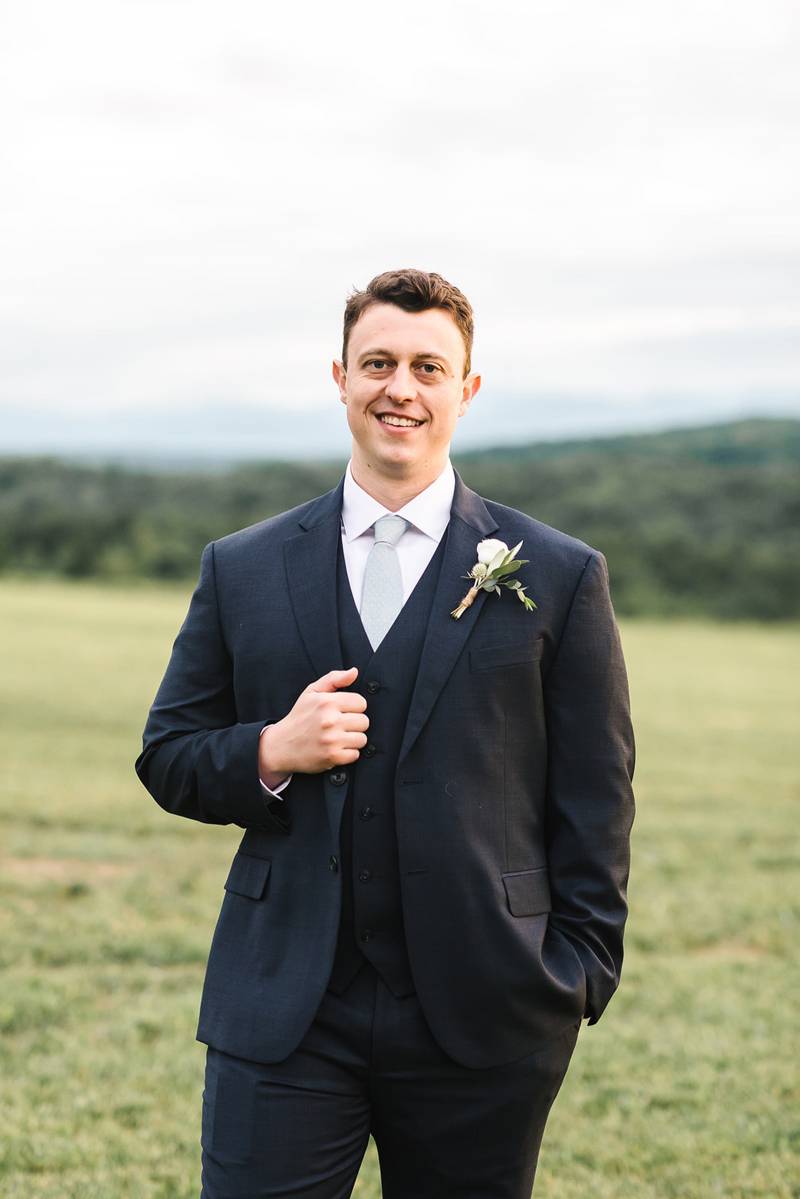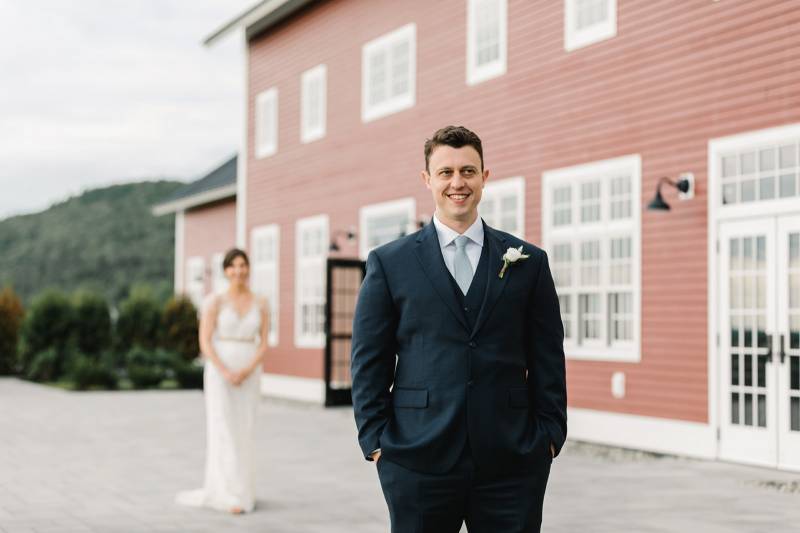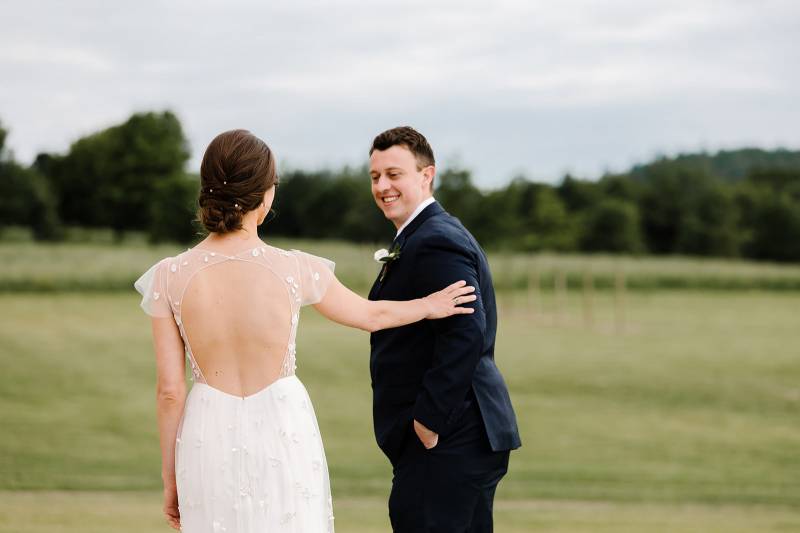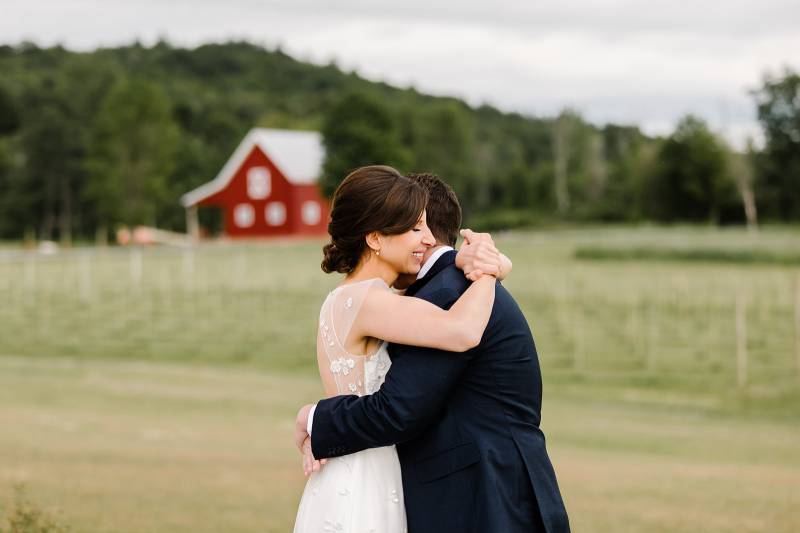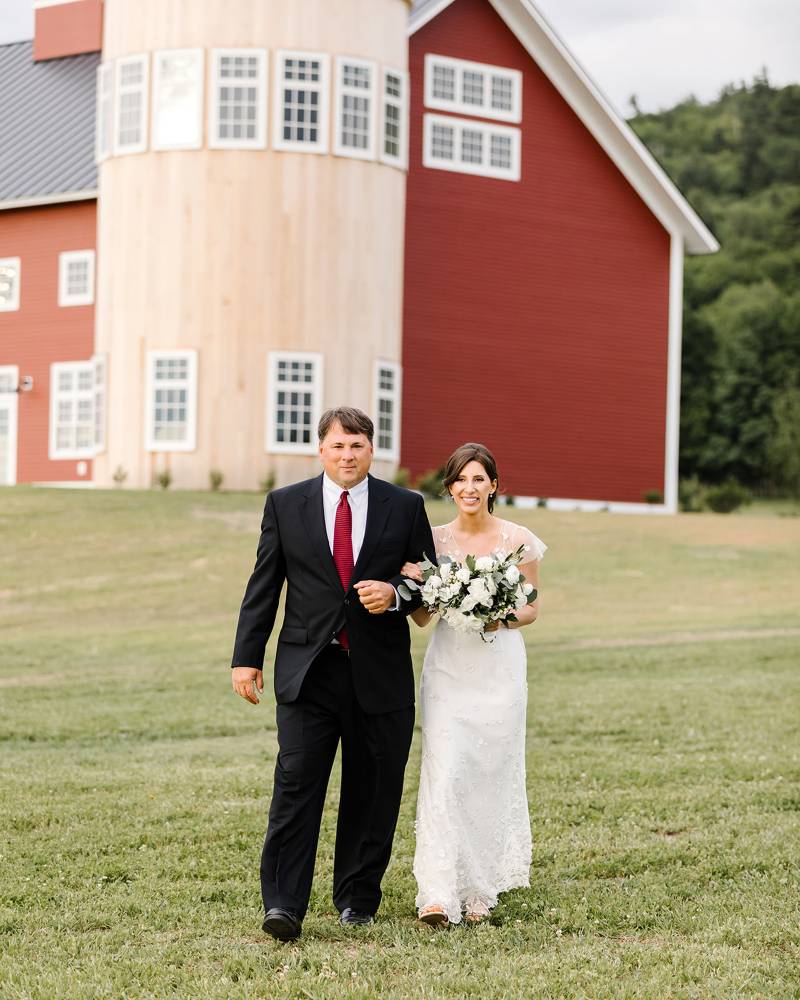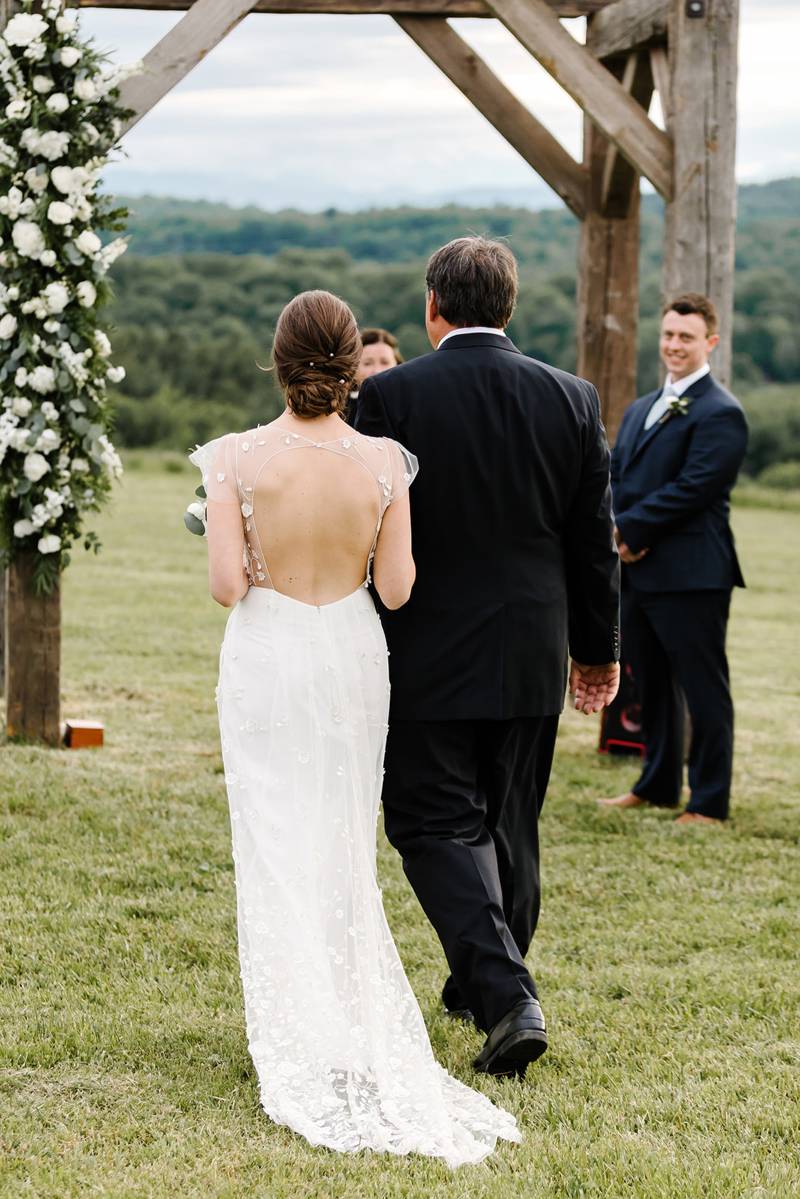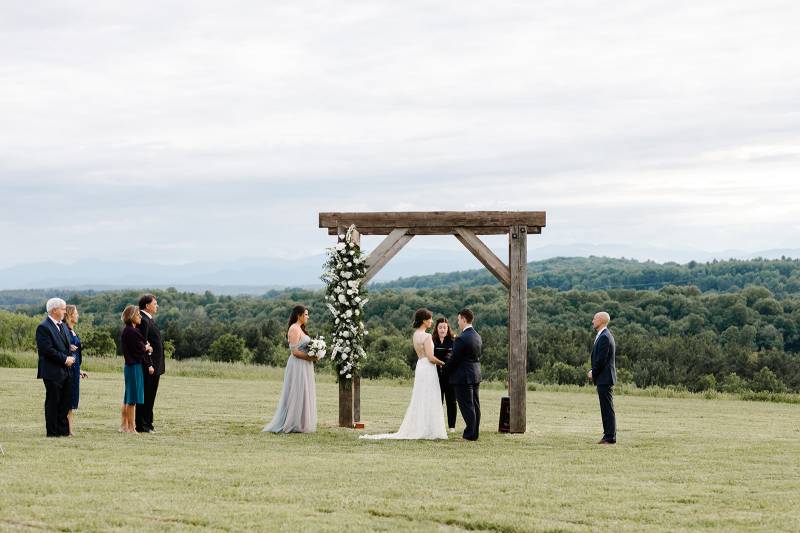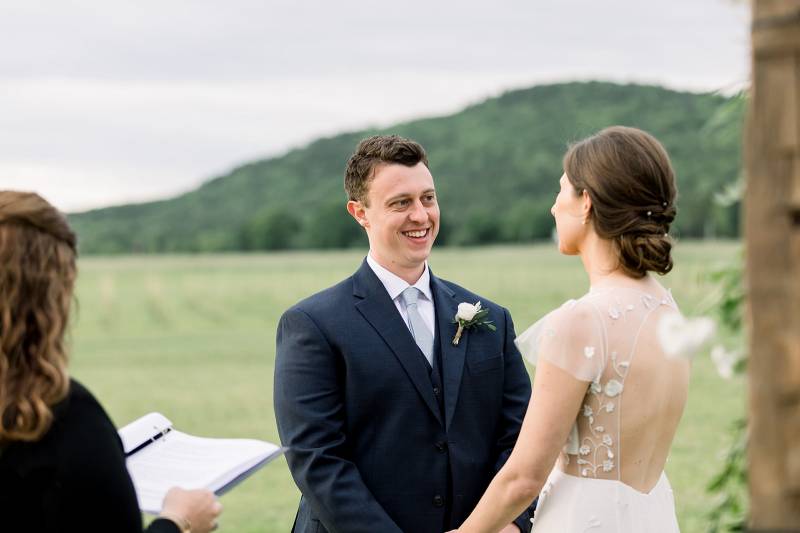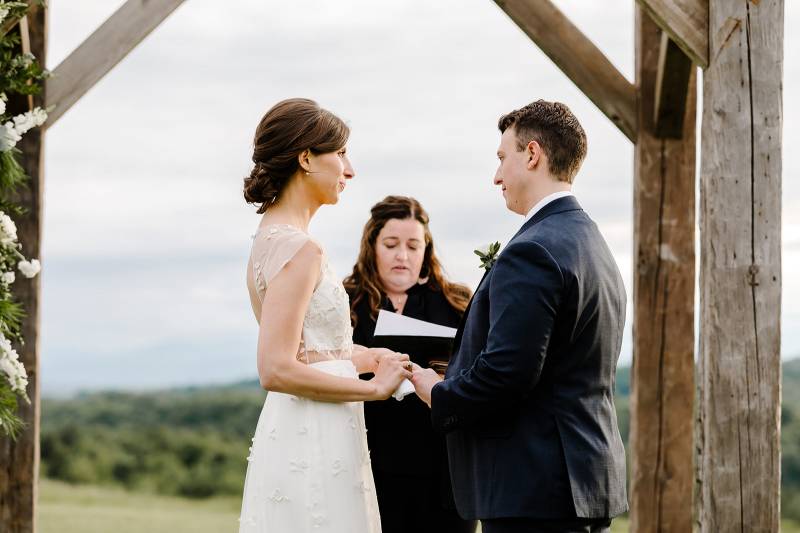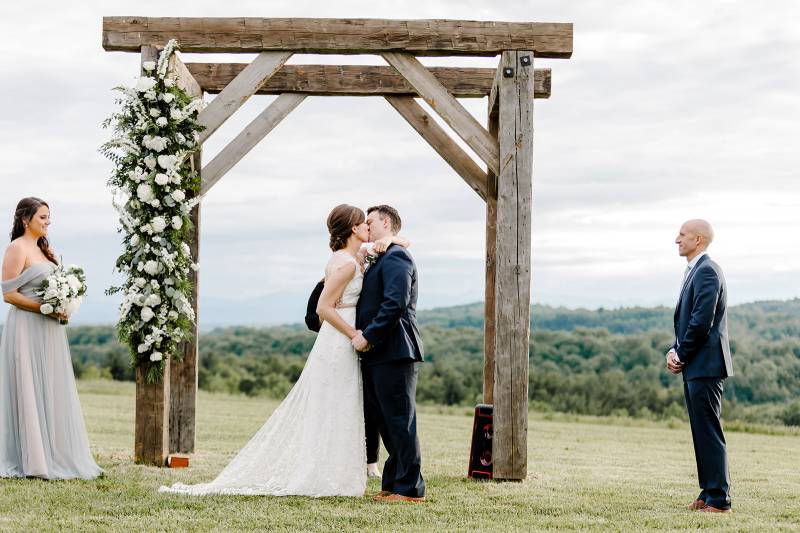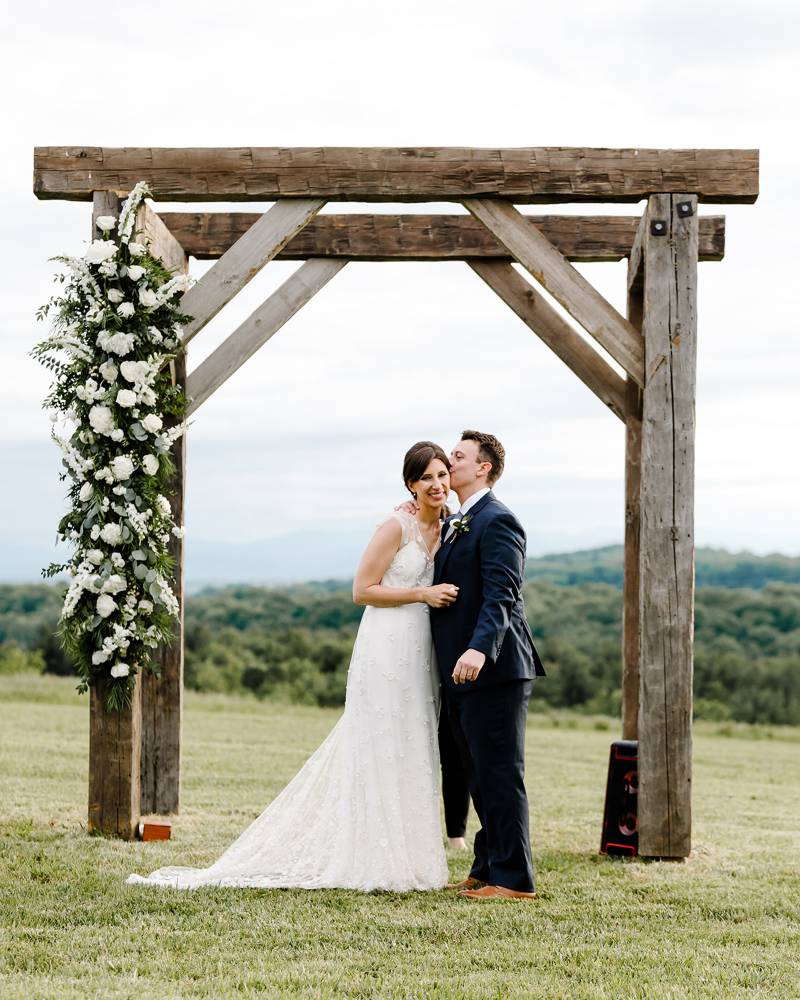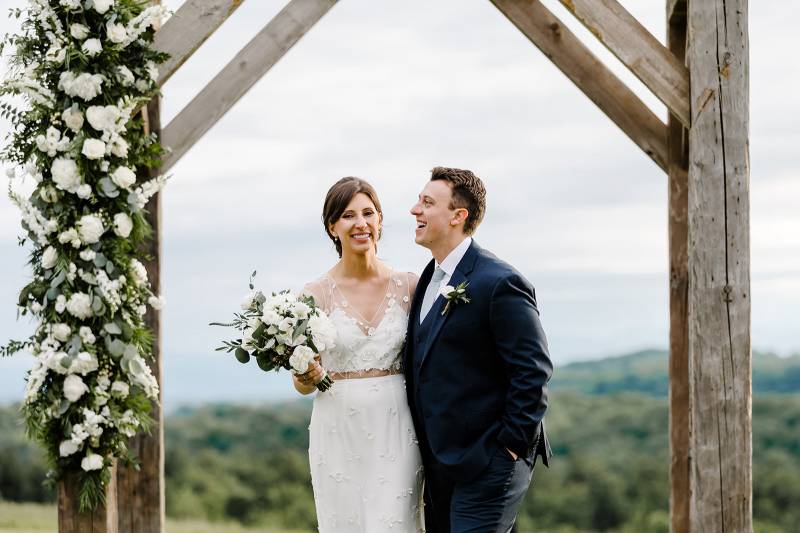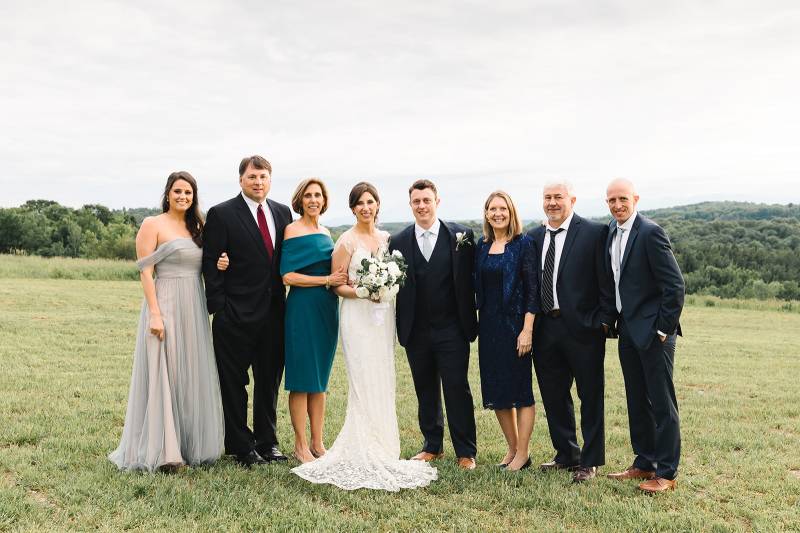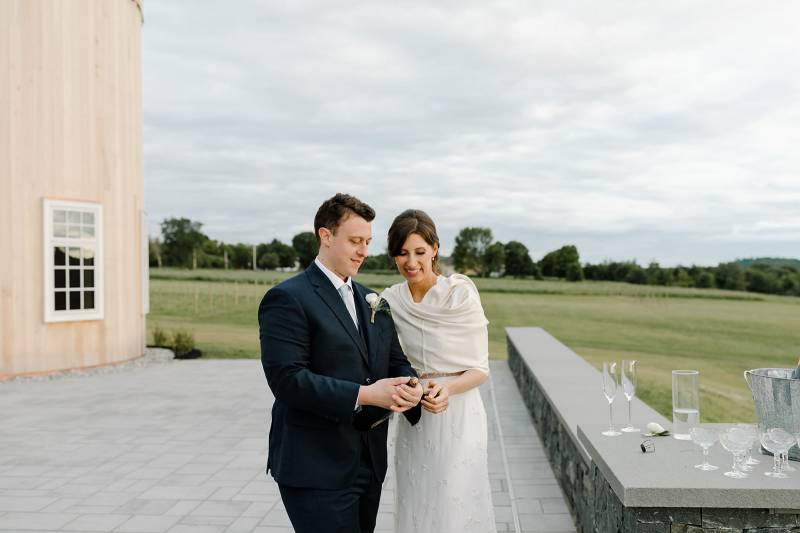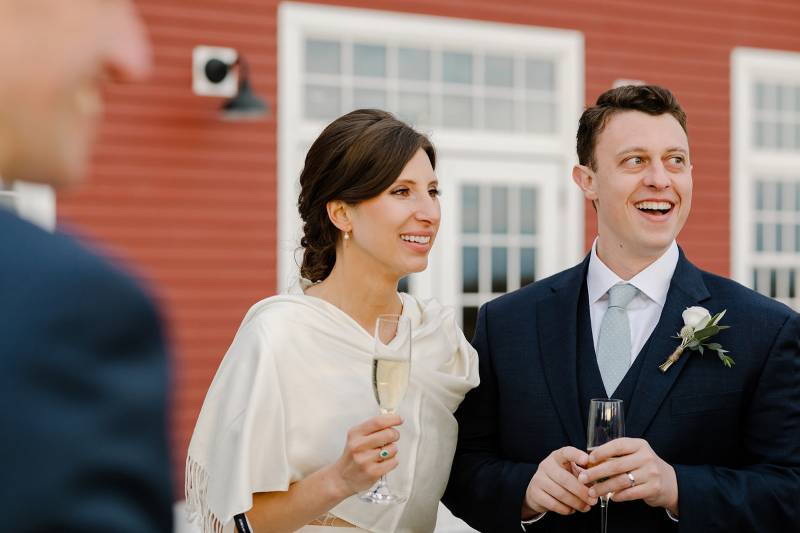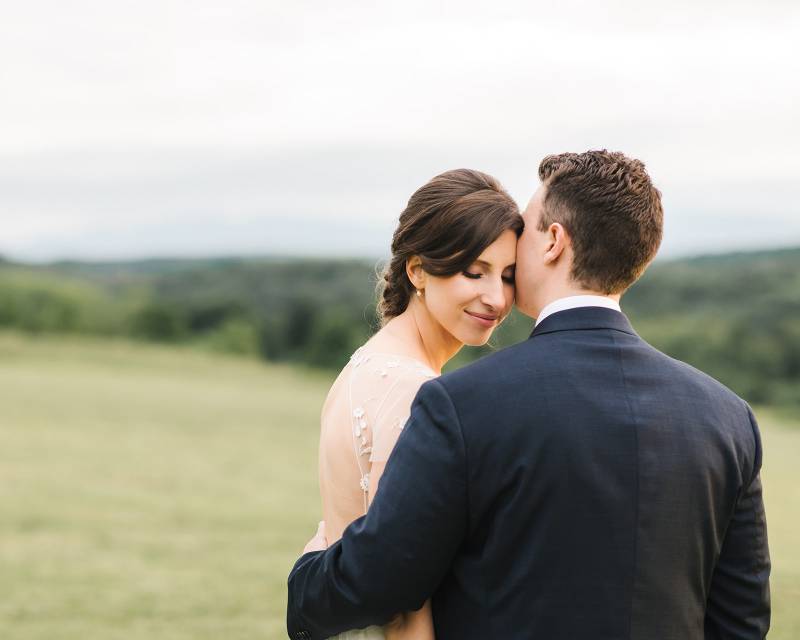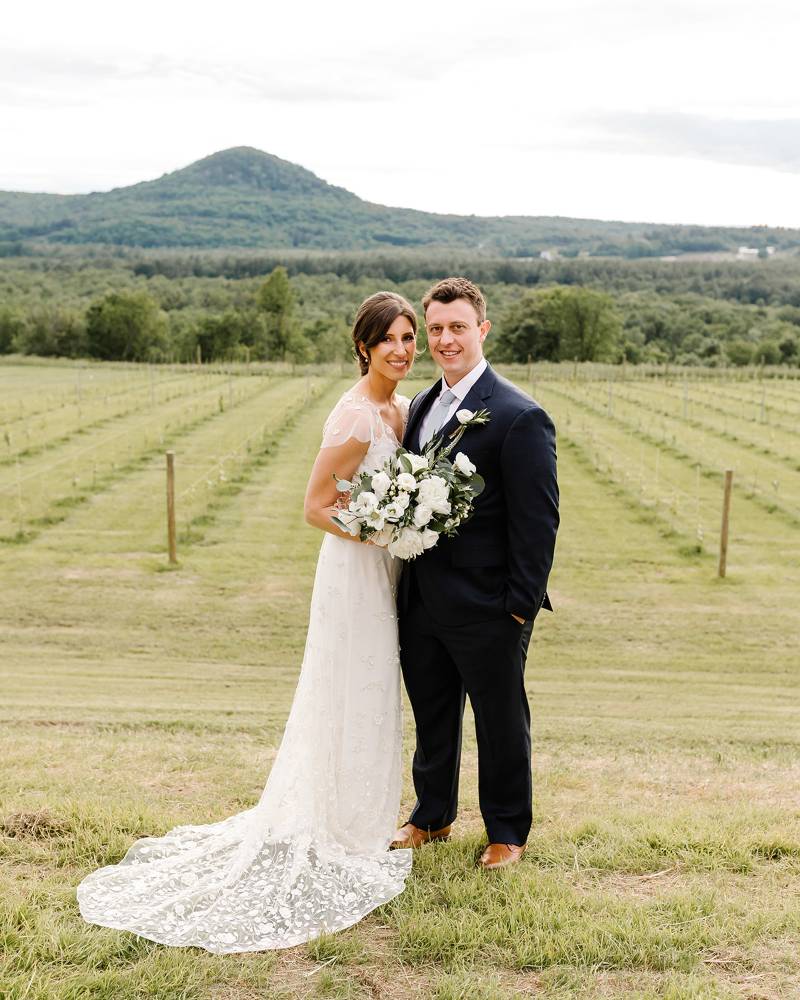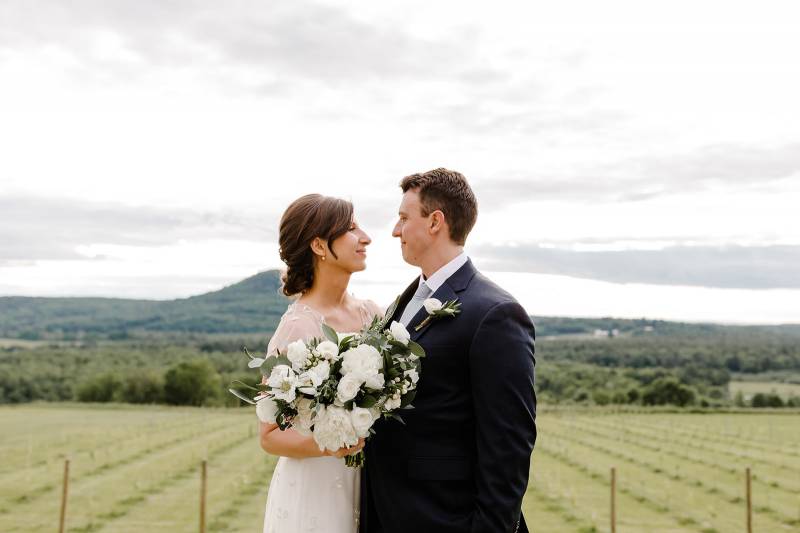 Congratulations, Bobbie and John!