So many couples planning their Vermont wedding are envisioning a summer wedding overlooking a lake with lush flowers and color popping Adirondack chairs. And other couples are searching for grapevine twinkling lights adorning the original wood beams of a restored historic barn. And some yet, are dreaming of both - A Lakeside and A Barn Wedding! Well, if that is you - then we have the location you have been searching for!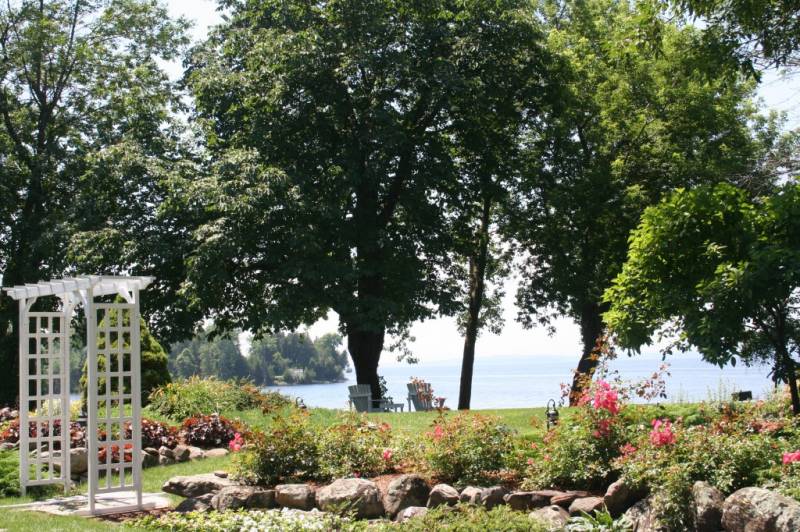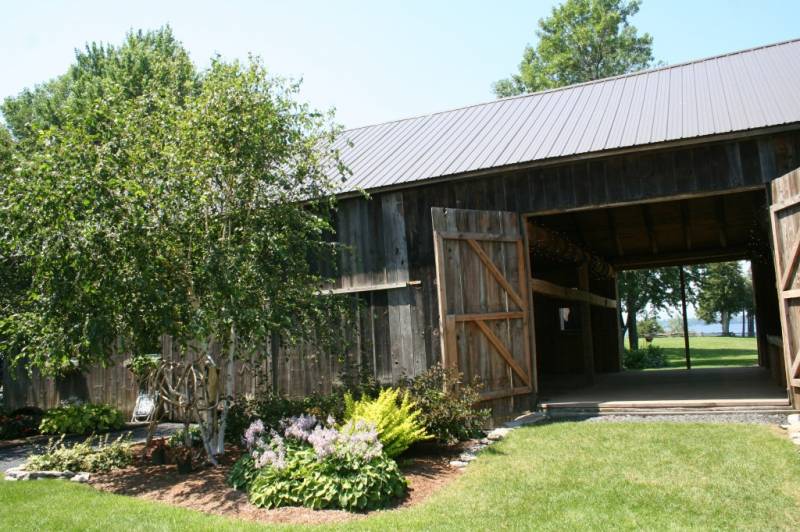 Yesterday, I visited with Troy and Janet Wert from the Ferry Watch Inn. As you all know, it has been unseasonably hot and muggy this week. Even with a hot humid haze, the views were breathtaking! The lawns at this B&B are immaculately well maintained and the gardens are in full bloom. Janet has planned out the gorgeous perennial gardens so that there are photo opportunities all around you.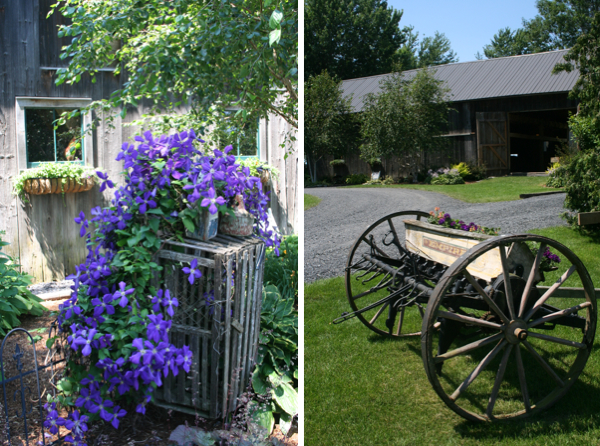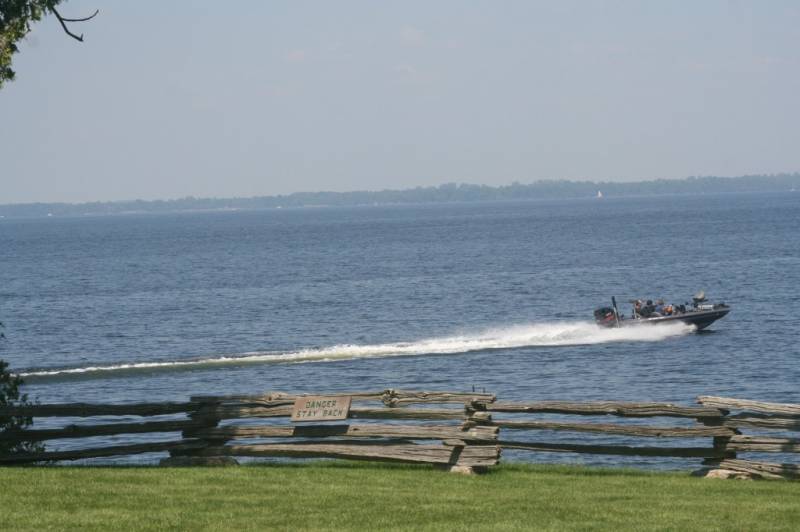 The Ferry Watch Inn is located in the Champlain Islands on Grand Isle. The lawn with the Adirondack chairs is the perfect vantage point for gorgeous sunsets. Just imagine the sun setting as you mingle with your guests here! This area of the lawn is often set up for the ceremony as well. There is plenty of room for the bride to make a grand entrance and plenty of space to set up seating for all guests.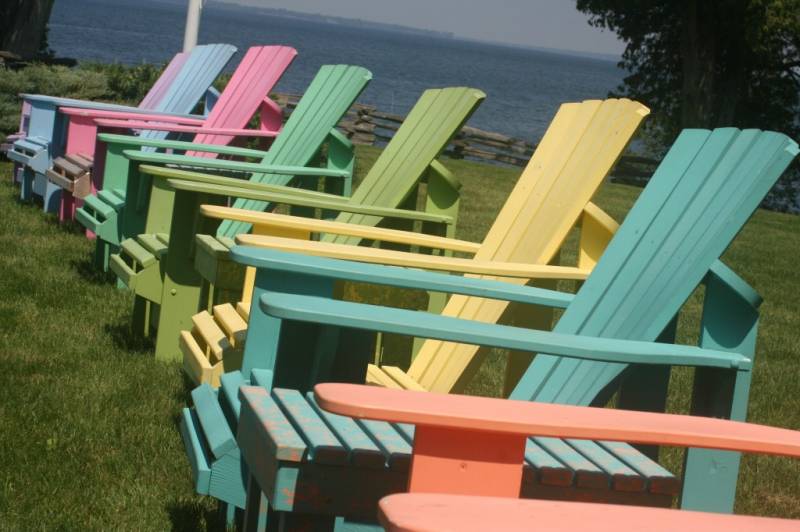 I have to make note of the barn doors. As you drive into the driveway, you will see the barn in front of you. If both sets of doors are open, you will see directly to the lawn that overlooks the lake - can't you just imagine your wedding here? Can't you just imagine your photos?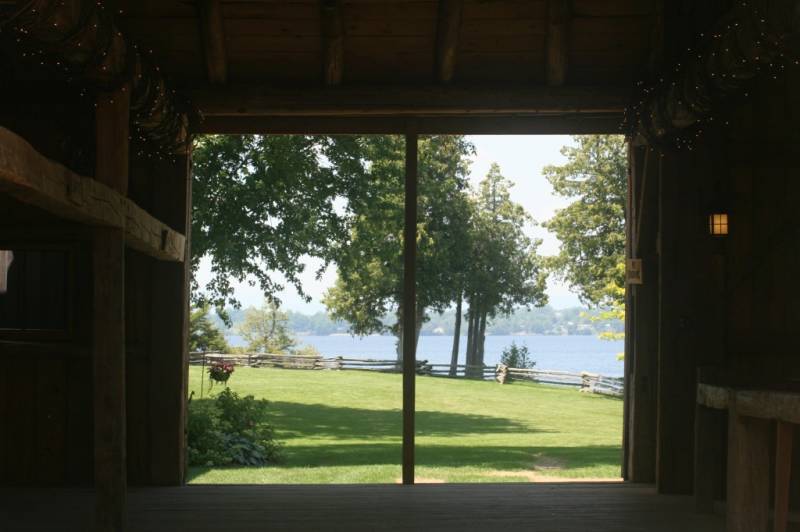 This original ice house was recently moved to this location in the garden and I imagine it is the perfect backdrop for the rustic photos I am sure you want to take! Right next to the ice house is a stone patio with a fire-pit - what a romantic way to end your evening!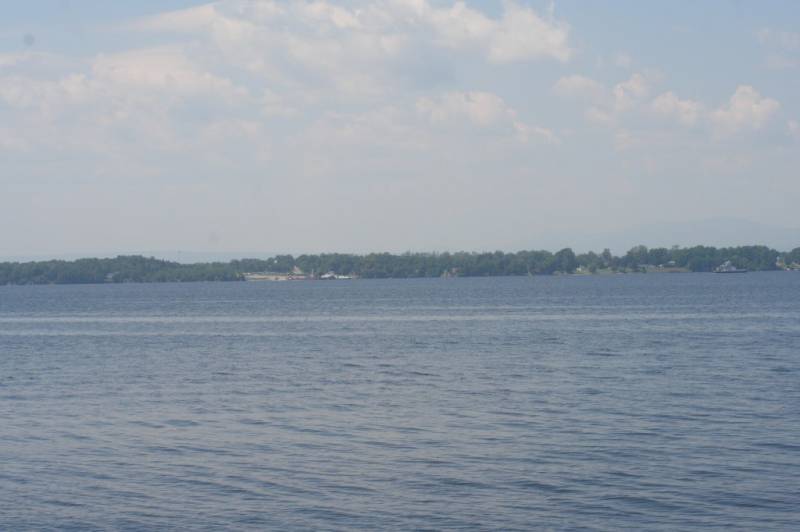 I didn't get any photos of the Inn, I will just have to go back to update this post! But I do have to mention that the B&B is a historic farmhouse that is comfortable, sunny and filled with antiques. There are three rooms and your overnight stay comes with a breakfast served in the dining room.
While talking with Janet and Troy, I learned that every single wedding hosted at the Watch Ferry Inn is unique in its own way - each couple has their own ideas, themes and details. In addition to the main area of the barn that seats up to 150 guests comfortably, there is also a 30 x 40 foot room where your caterer can use as a prep area. Or you can convert this space into a funky dance area with the addition of some high tech lights! There are so many options!
Come for a visit and imagine what your Barn/Lakeside wedding can be!