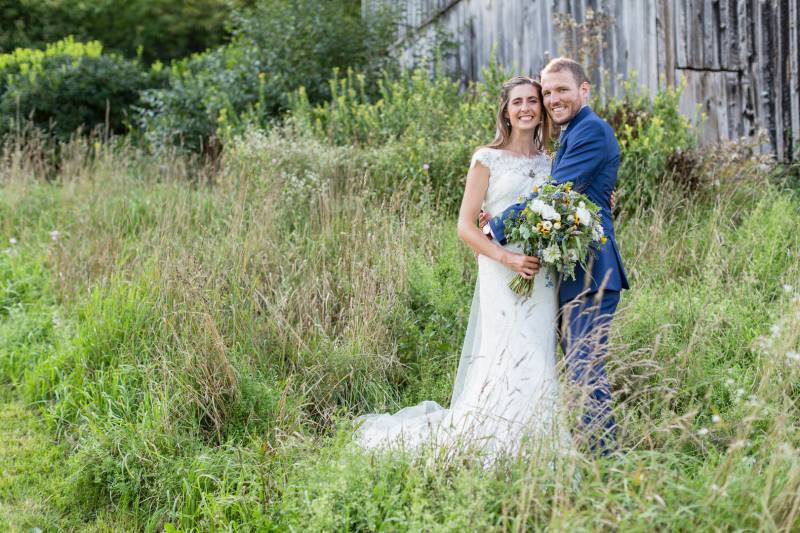 Juline and Max's Spanish-American fusion wedding was the perfect blend of the places and cultures they love. Juline, originally from New Hampshire, and Max, from Barcelona, met through mutual friends on Martha's Vineyard. Their wedding was held at Max's family homestead in the countryside of Chester, Vermont.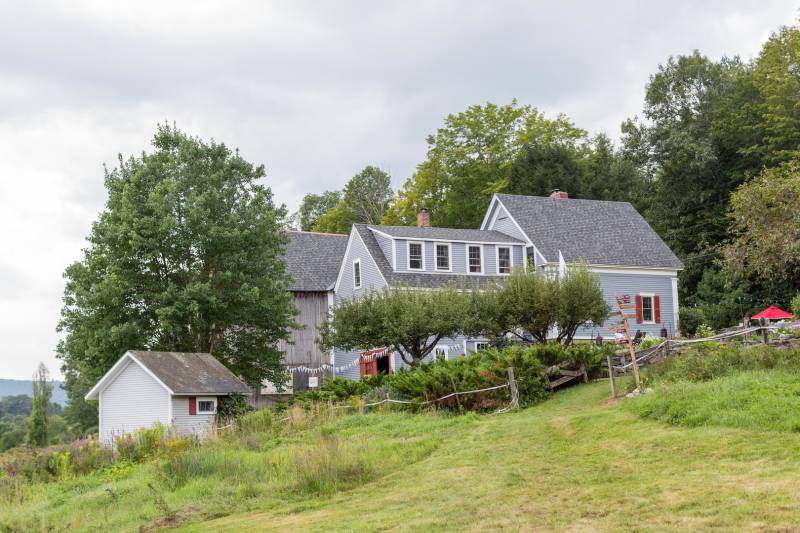 The couple's love of travel influenced their decor, including flag bunting and a unique world map seating chart.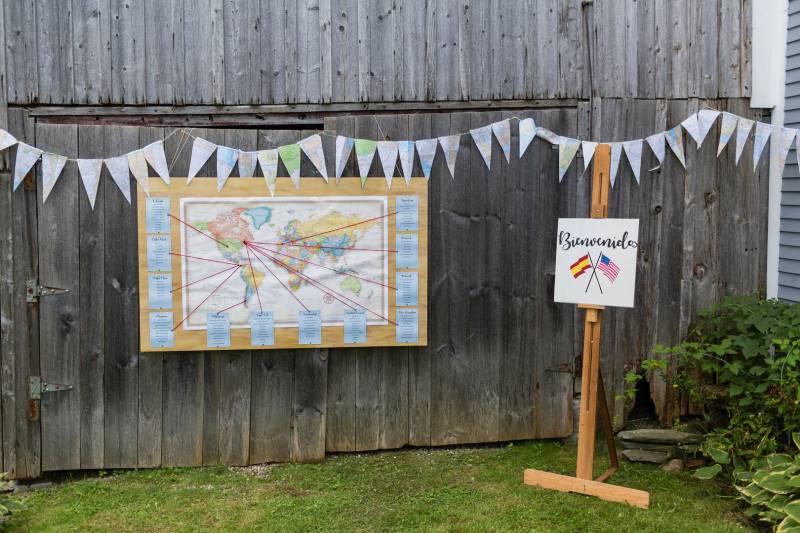 All of the flowers used for the wedding featured local, in-season blooms.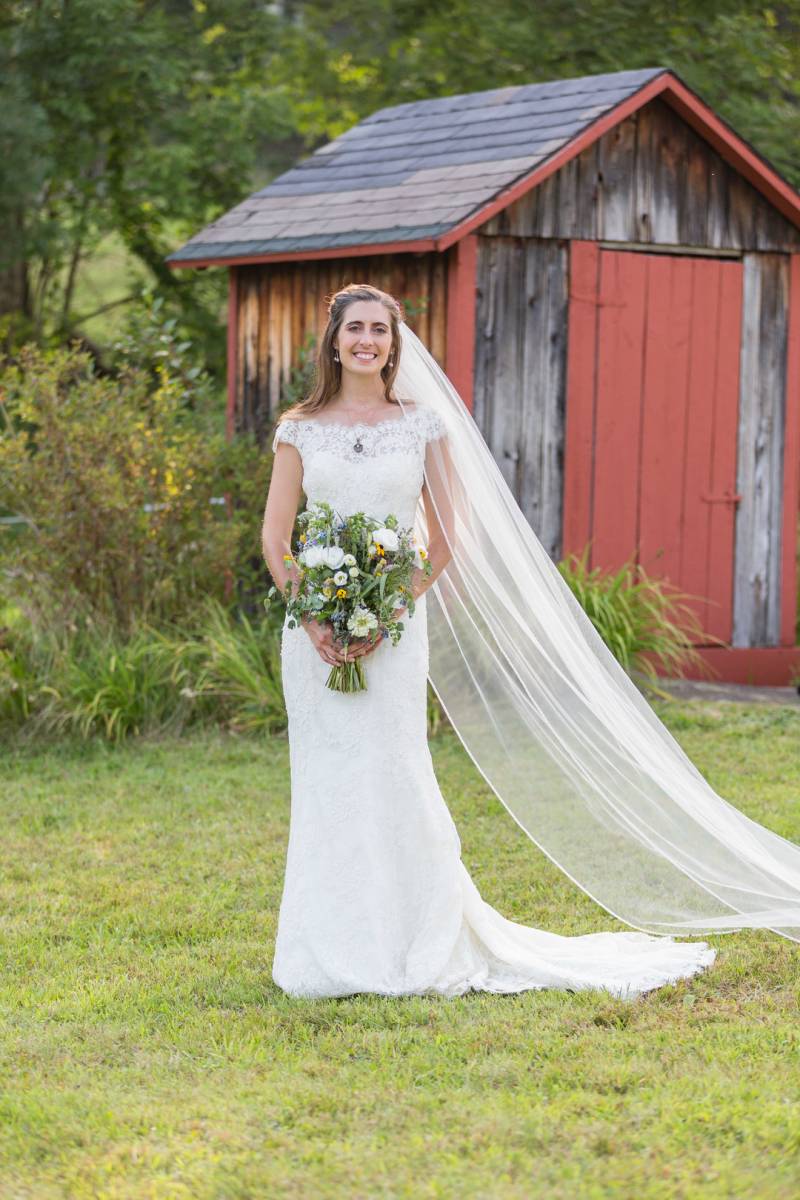 The ceremony was held on a gentle sloping hill overlooking a pond.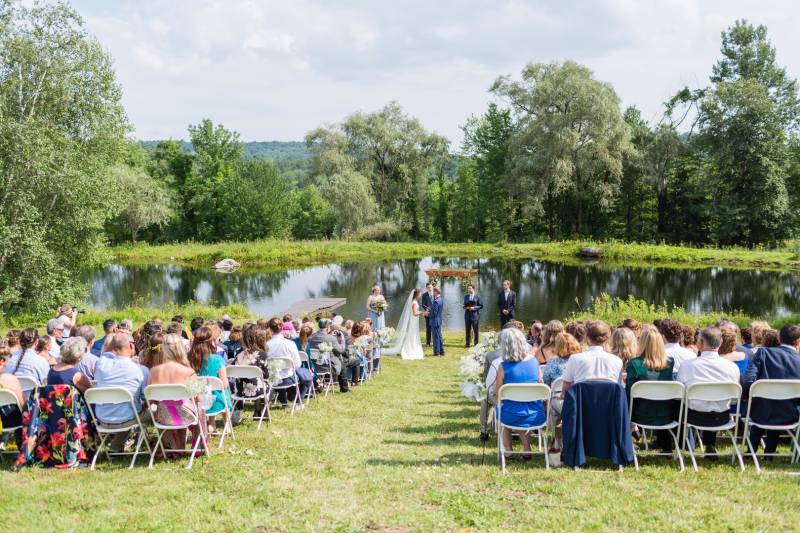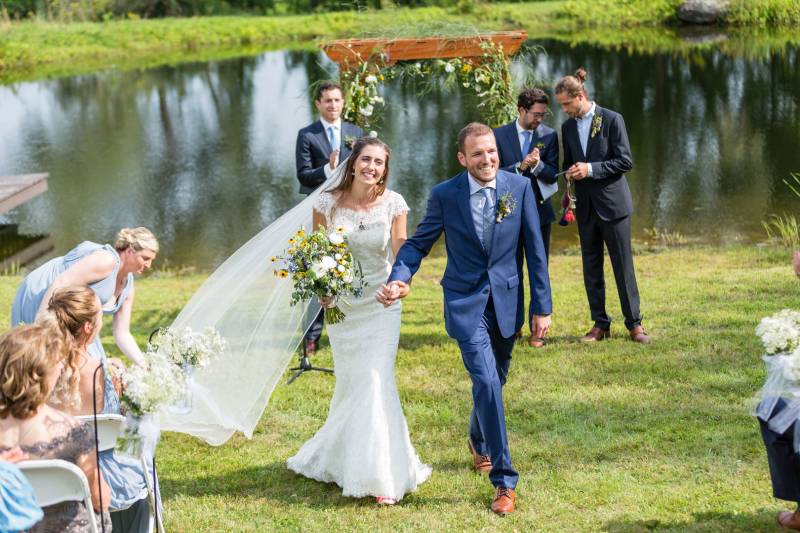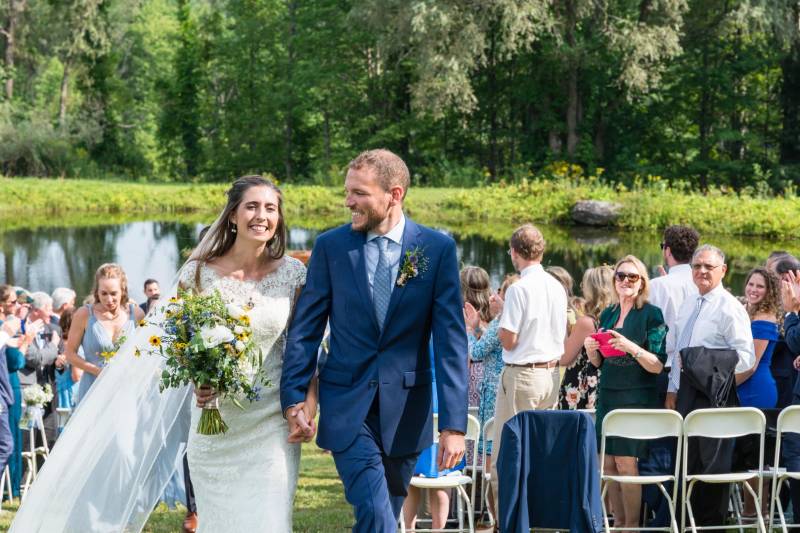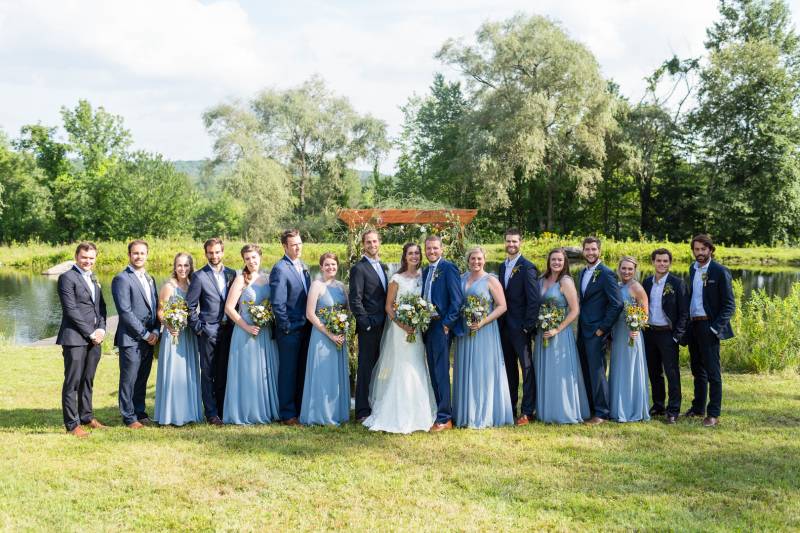 The groomsmen wore shades of navy, and the bridesmaids wore dusty blue mismatched dresses. Each outfit was slightly unique, and well-coordinated to the larger group.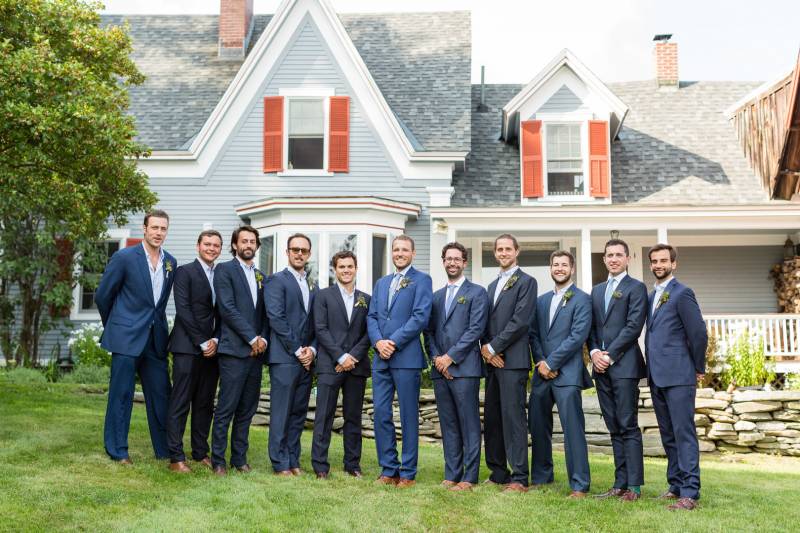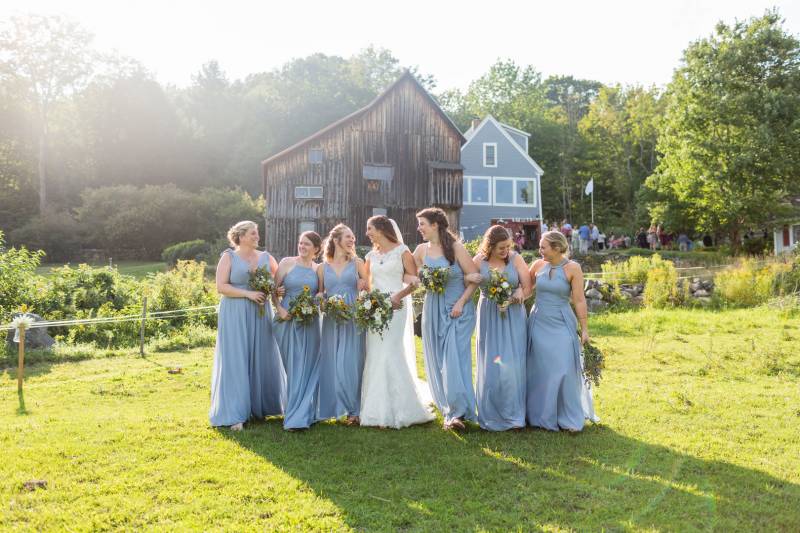 Juline and her bridesmaids took a trip to Cedar Circle Farm to handpick locally-grown flowers and craft their stunning wildflower bouquets together. Not only did the bouquets look great, it was a special day for Juline to spend some extra time relaxing with her friends.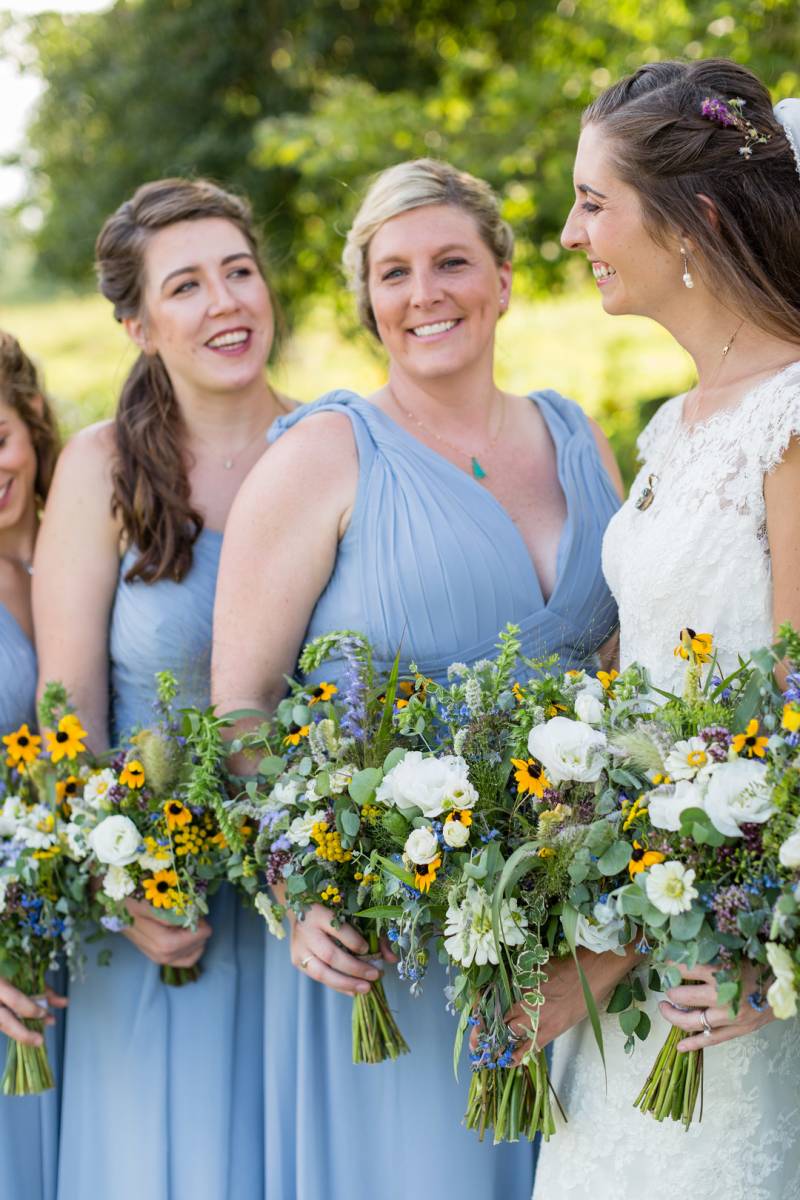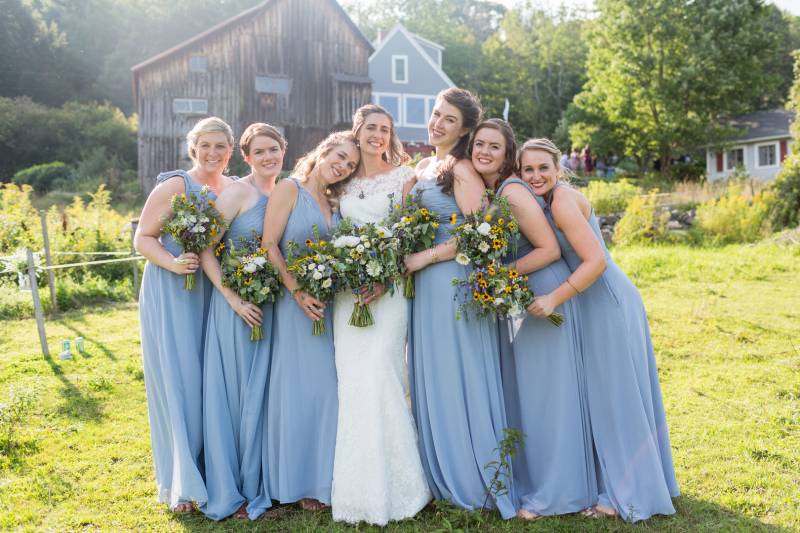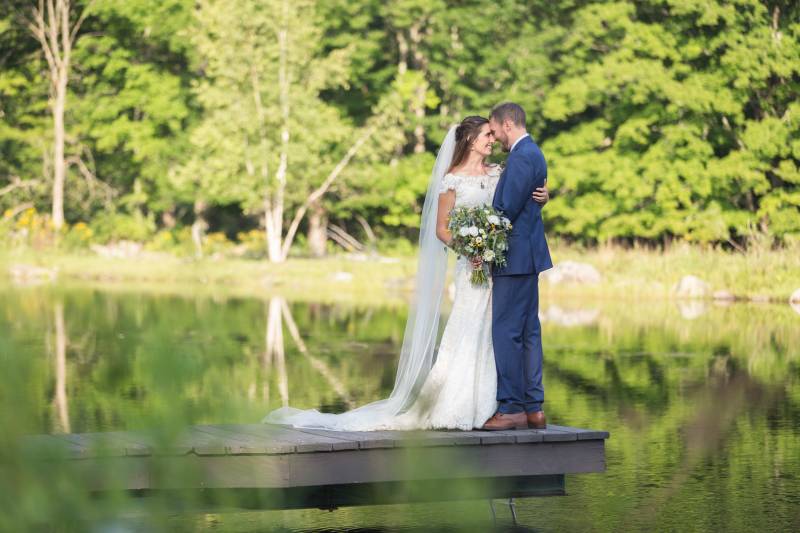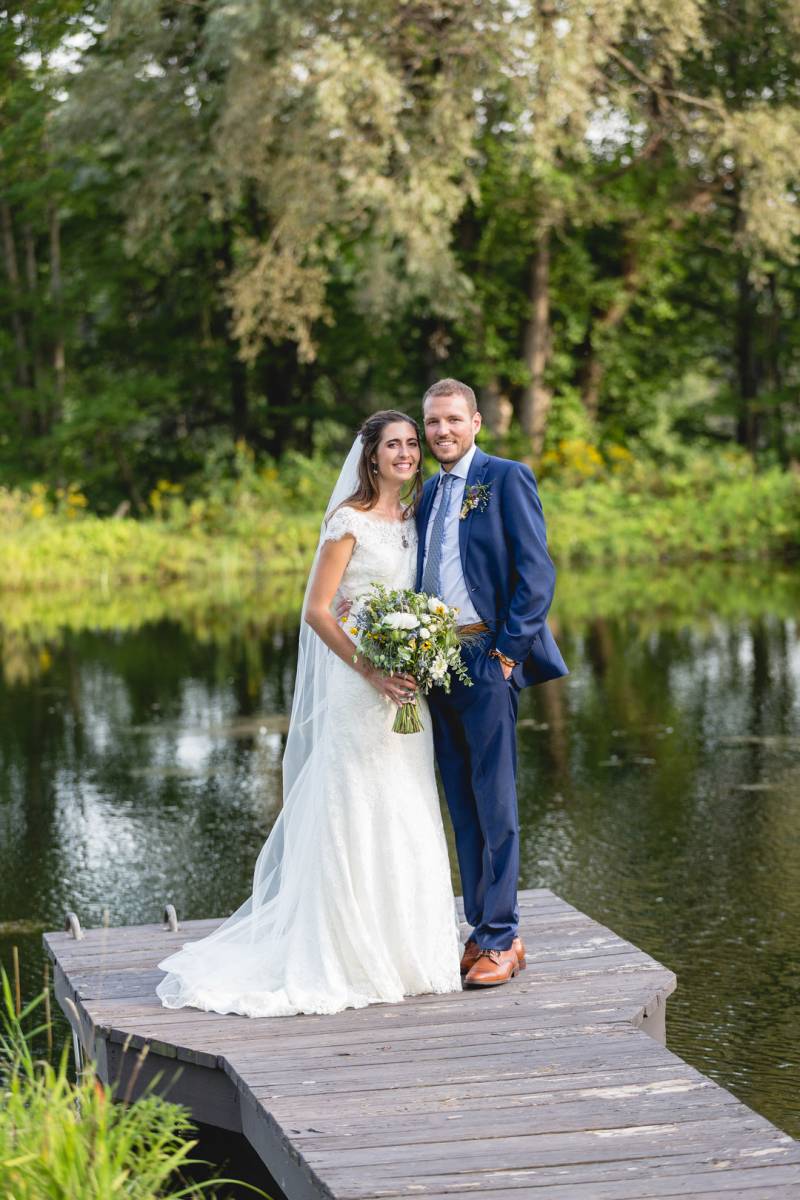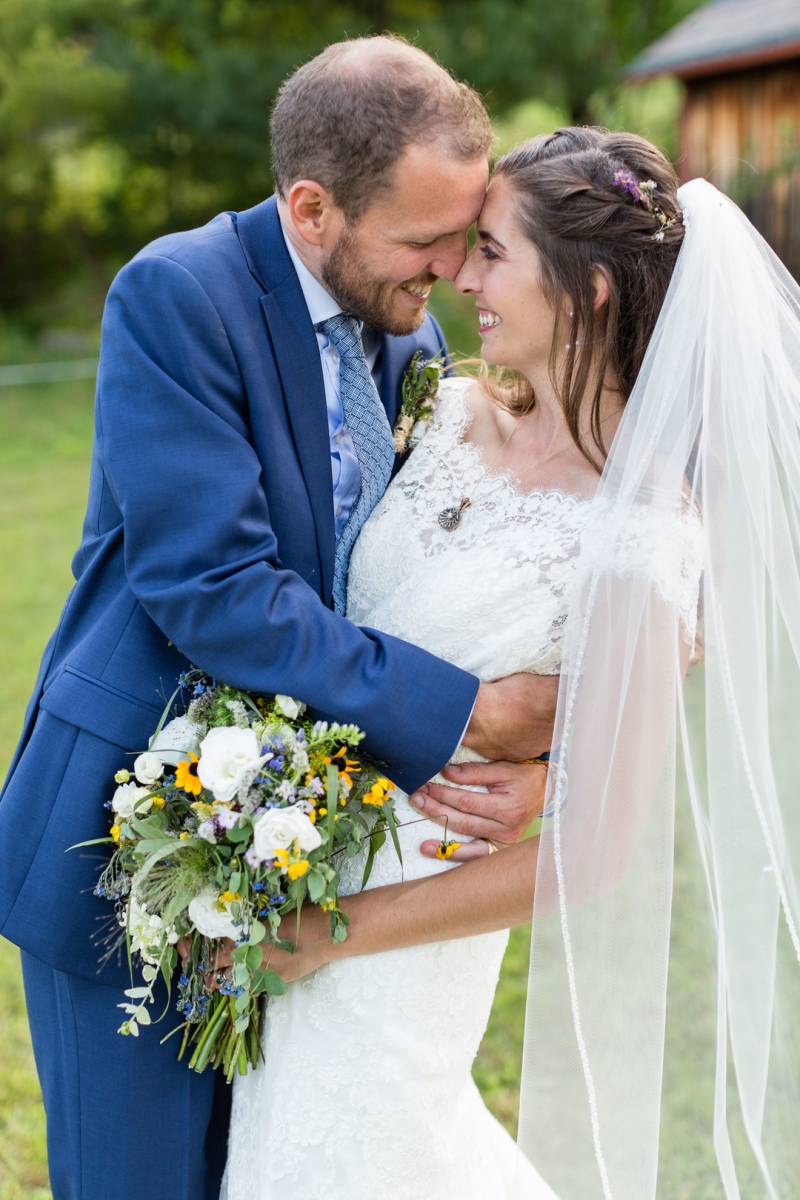 Guests enjoyed tapas during cocktail hour and a Spanish-inspired dinner buffet. As a nod to the wedding's location, they took home Vermont maple syrup favors.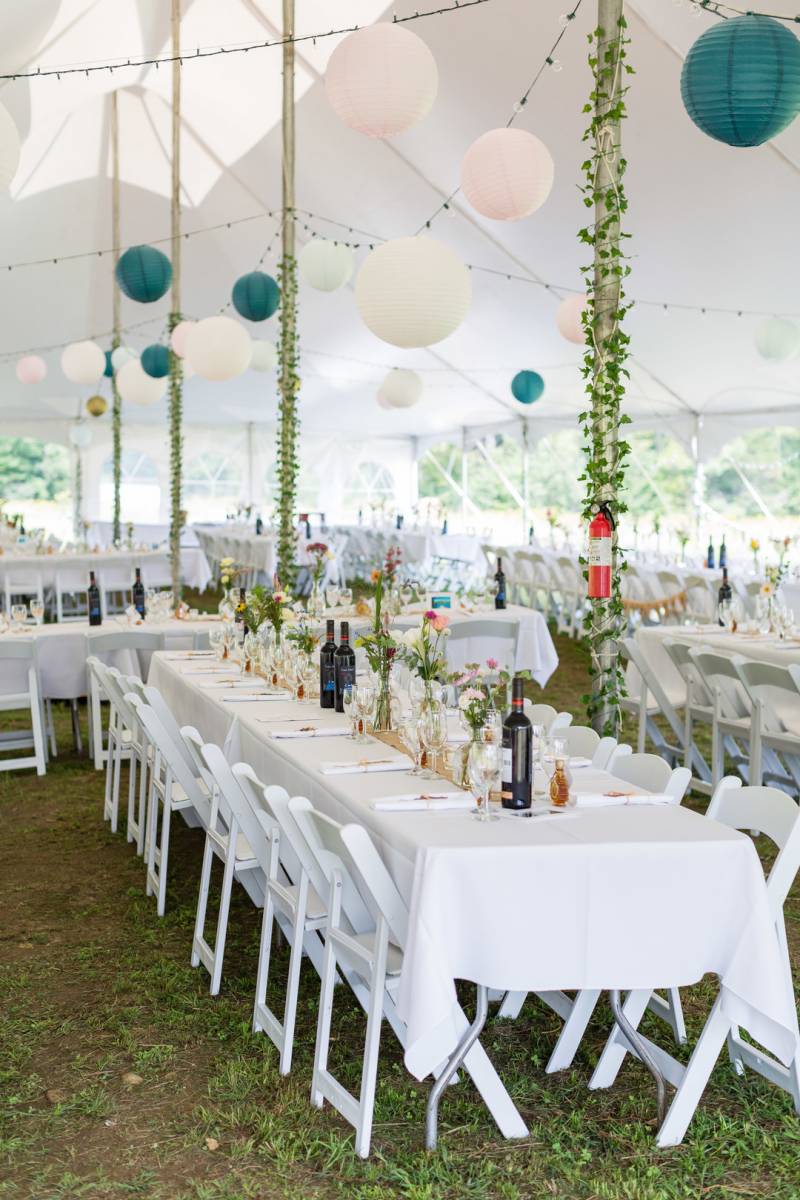 Hundreds of hand-picked flowers decorated the tables. Photos of the couple's travels were hung along the tent's edge.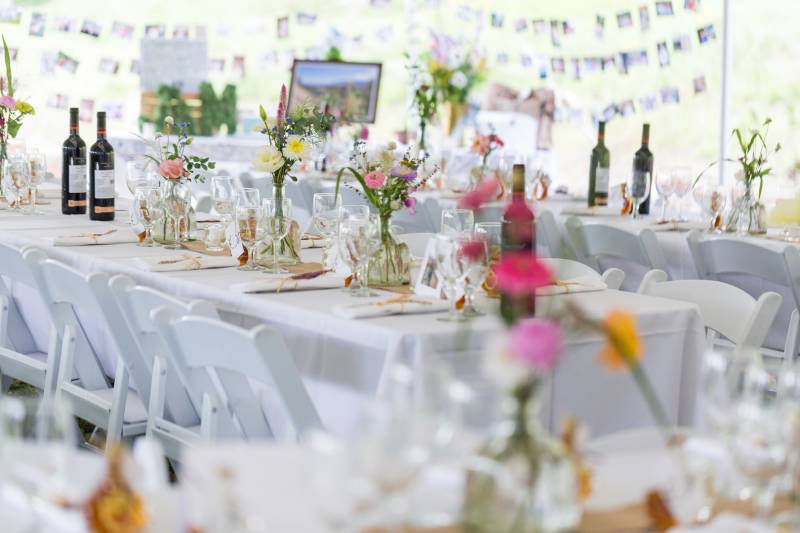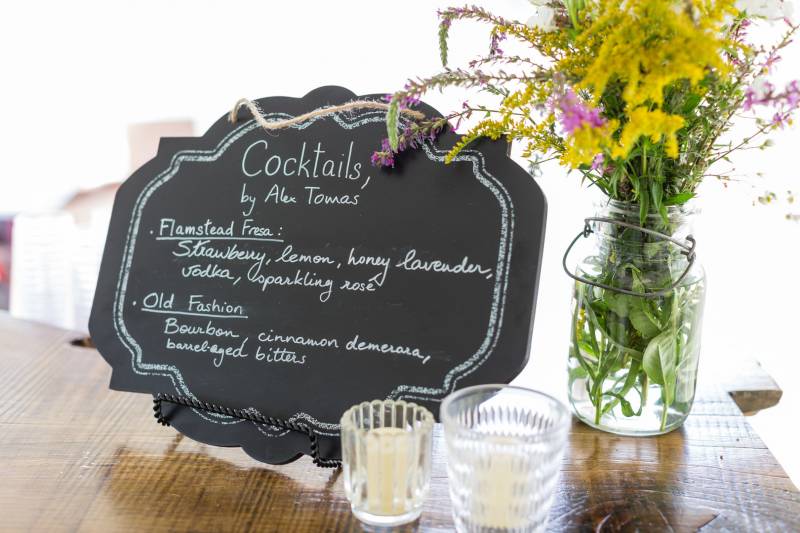 How fun is a make your own gin & tonic bar?
The couple chose to marry at Max's family homestead because it was a place full of warmth and memories, and their wedding can now be counted among those!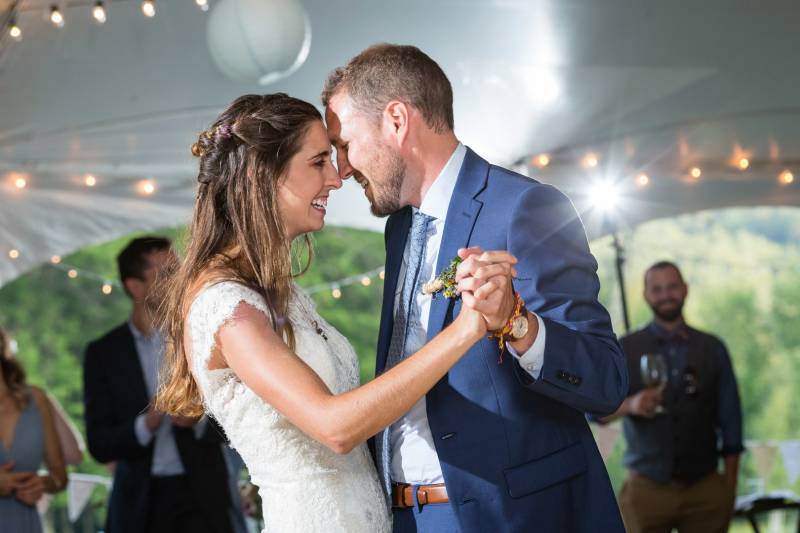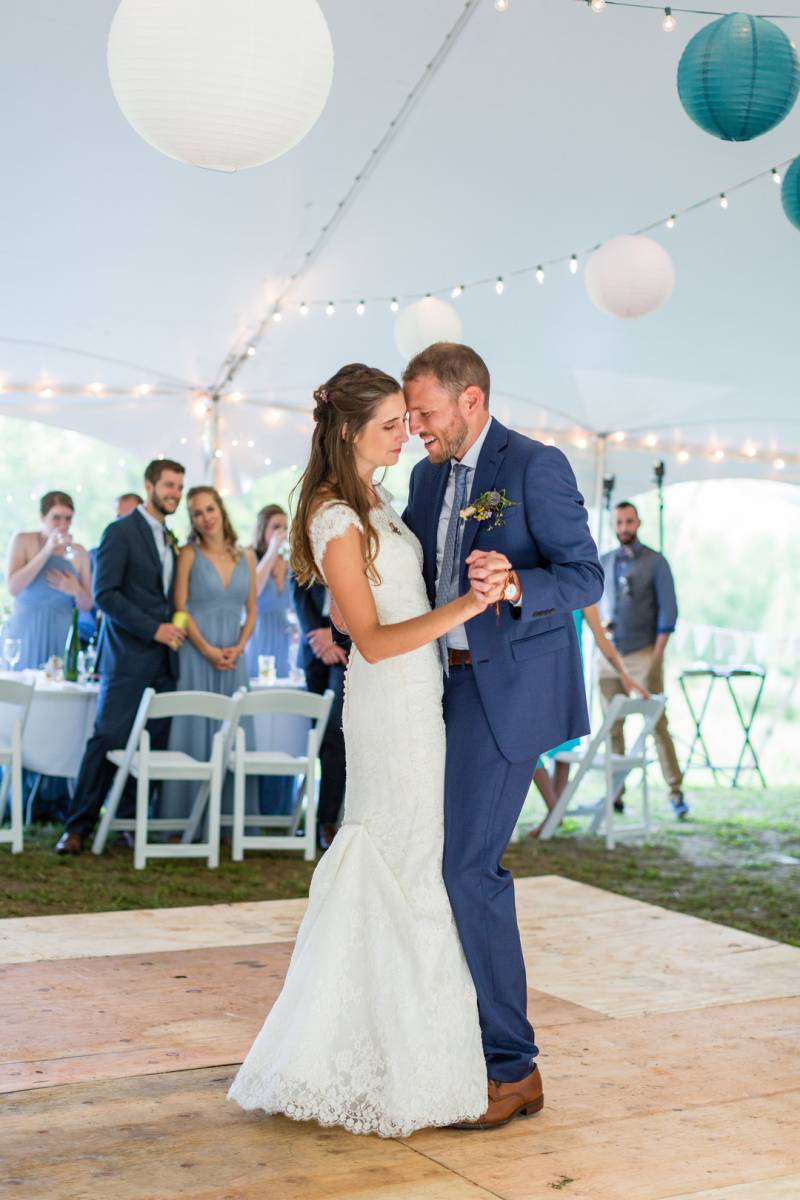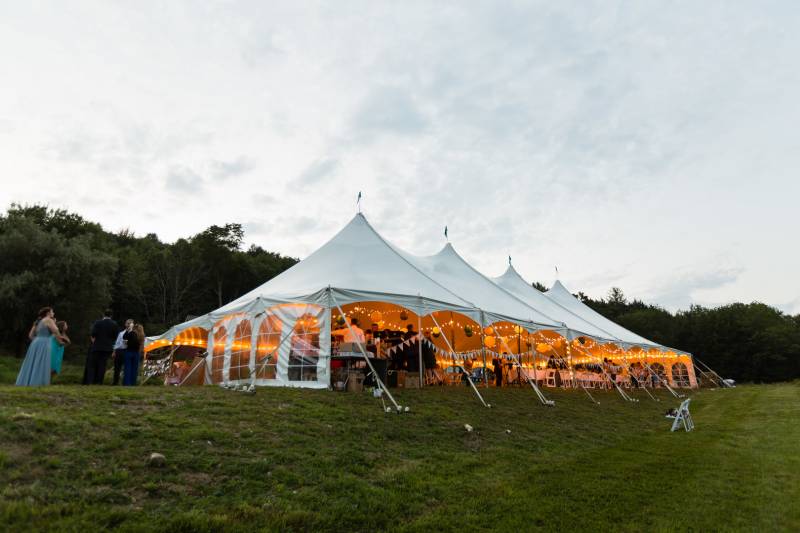 Congatulations - felicitaciones - Juline & Max!