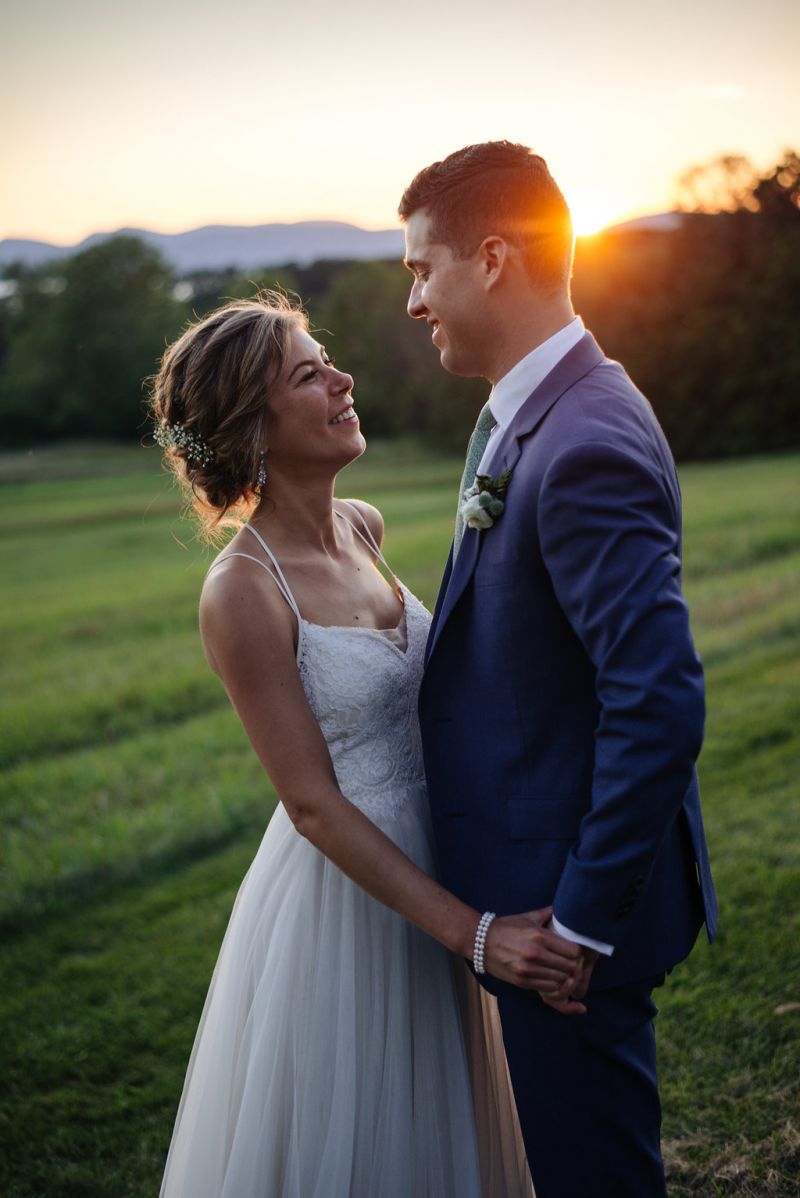 The day July 29, 2017, began with bride Gillian and her Maid of Honor going on a hike up Mt. Philo before Gillian and her groom Micheal got married in a scenic wedding at All Souls Interfaith Gathering in Shelburne, VT. The theme was Nantucket meets Vermont Rustic Chic, with an organic color palette of blue, green and cream inspired by the dusty blue hydrangeas that cover Nantucket, a place special to both Gillian and Mike. "Once we found our venue, the beautiful backdrop of Lake Champlain and the rolling green hills were the ultimate inspiration and pulled our theme together better than we could have imagined."
The wedding party got ready at All Souls, while the group was getting their hair done and getting dressed they were surrounded by a nervous and excited energy. Gillian recalls how "Leading up to the ceremony was so special to me because I was with the women who mean the most to me. It's such an incredible and humbling feeling knowing that everyone is there to celebrate your relationship and marriage."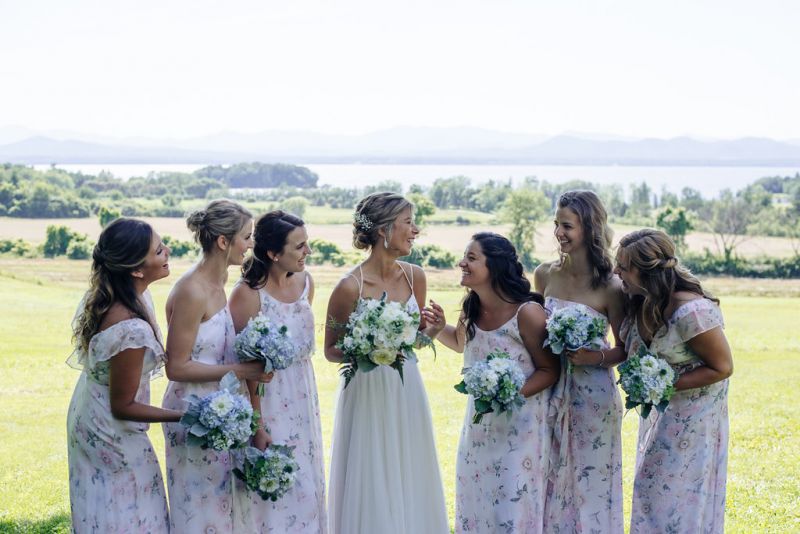 One of her favorite moments was the First Look, after spending the day preparing to see her soon to be husband, to finally be able to see and kiss the person she was going to be marrying was a relief. Gillian soaked in this moment as much as she could knowing there was going to be limited time during the day in which they were going to have moments alone.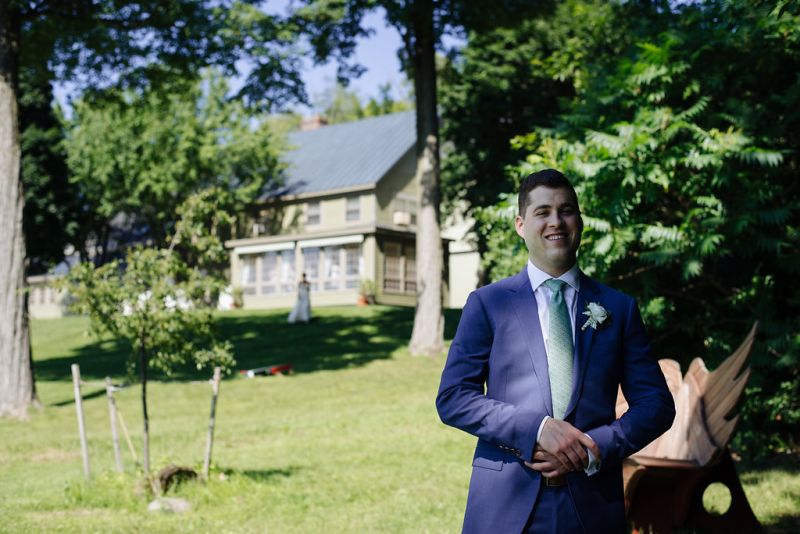 The nervous and excited energy was back as the ceremony started and Gillian waited in the wings, holding her mom's hand too tightly. "This is a moment that, as a woman, you have thought about all of your life. It was almost an out of body experience looking down at myself as the moment finally came to fruition." The ceremony became the most emotional and Gillian's favorite part of the day, she recalls during the moment being so happy and overwhelmed that she was strangely calm.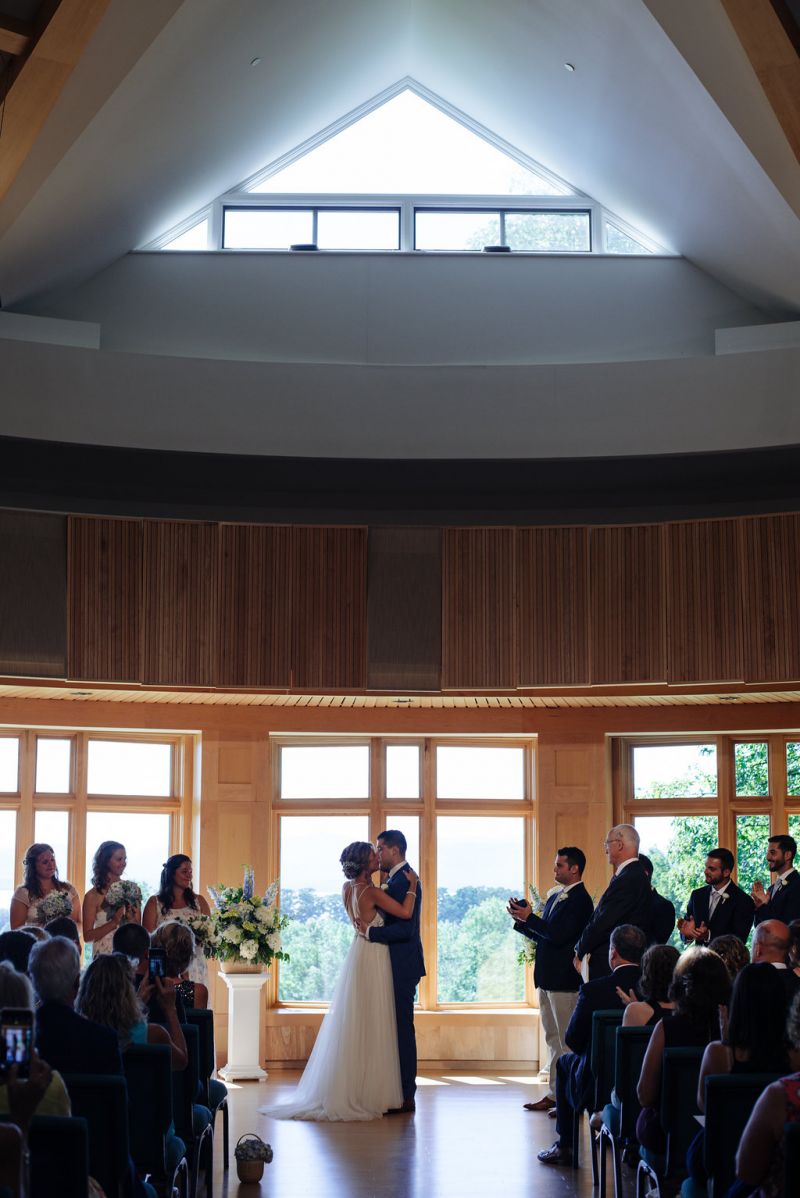 Gillian and Michael didn't want to get caught up in the stress of wedding planning and decided to make sure they had fun and not take everything too seriously "People remember the energy and not the details." They wanted a party with good food, good music, and great fun. "I cannot articulate how incredible the speeches were, the food was delicious, the band was rockin' ... I couldn't help but look around the dance floor and smile. I still smile thinking about it."