Diana and Rip met in 2009 on a blind date arranged by mutual friends. Rip drove over 67 miles, from Beverly Hills to Laguna Beach, on The 405 during rush hour to meet Diana for an oceanside dinner. They went on a few more dates enduring the long commutes but decided it wasn't the right time for them with their commitments and the geographical challenges. Five years later Diana moved and she reached out to Rip, he had actually moved to Dallas but flew to LA to take her for dinner and have been inseparable ever since.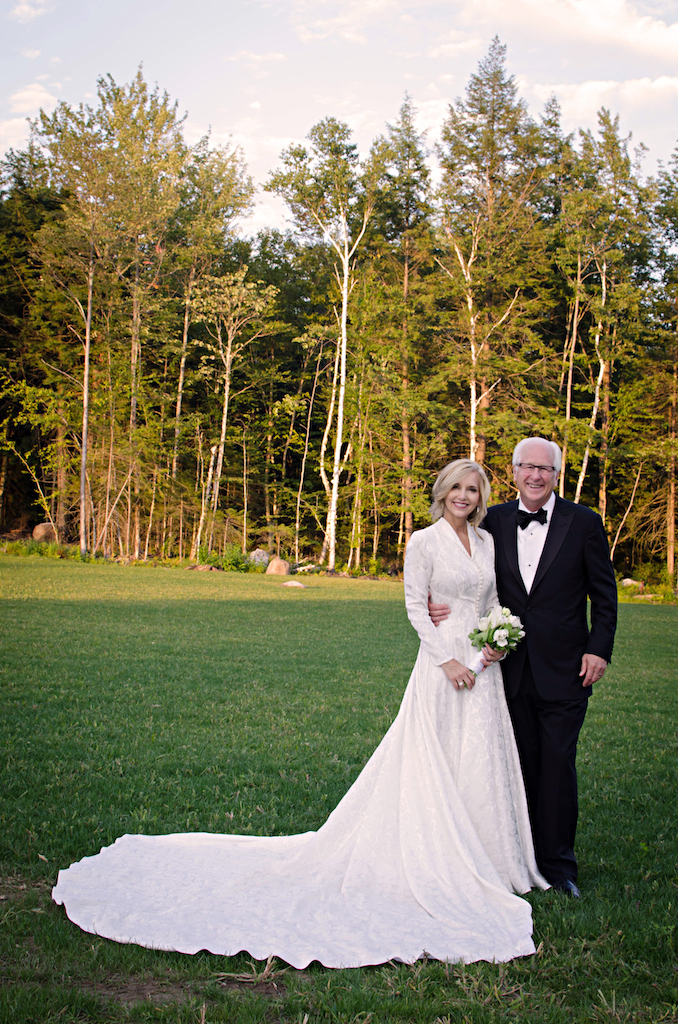 On August 25, 2018, Diana and Rip were married in their new farmhouse that they had lovingly designed together. The ceremony at their home was a deeply personal occasion with a small and intimate guest list of family and friends. "We wanted to keep the ceremony short and sweet and important to have fun before, during and after. This meant observing key traditional elements while weaving in a light-hearted flair."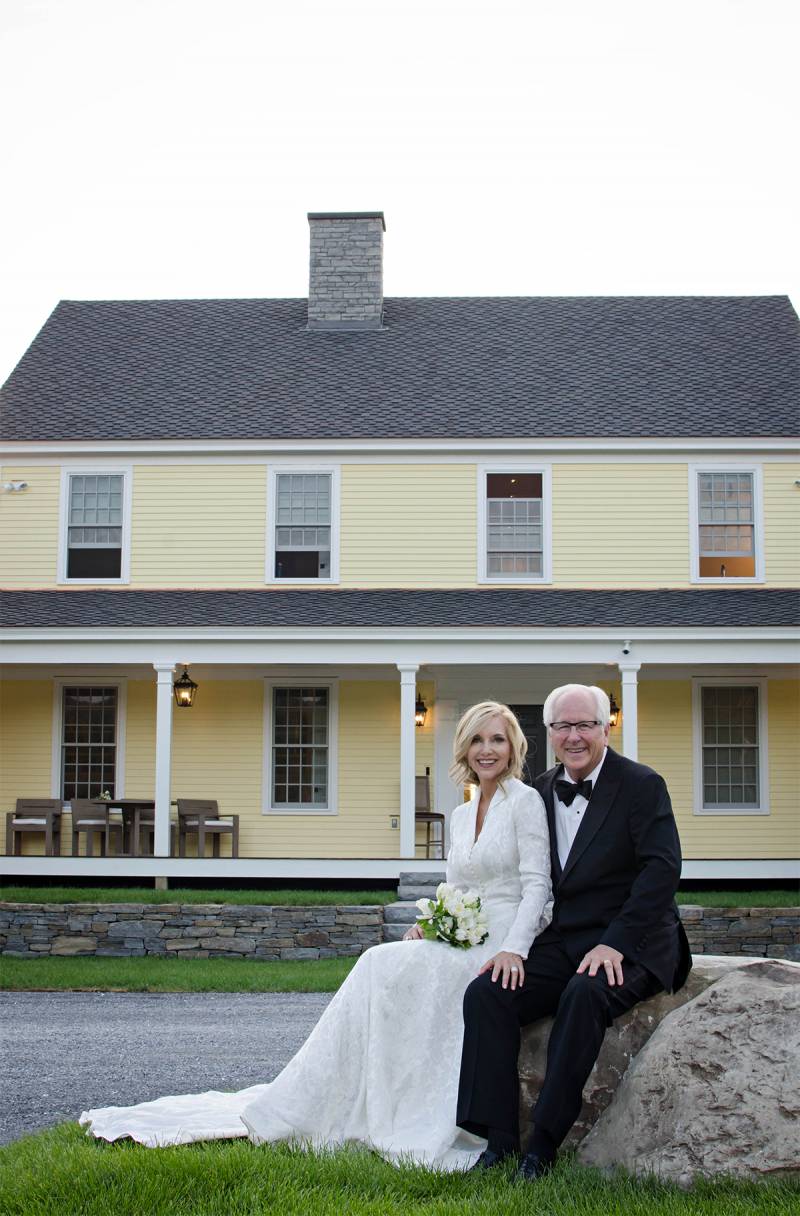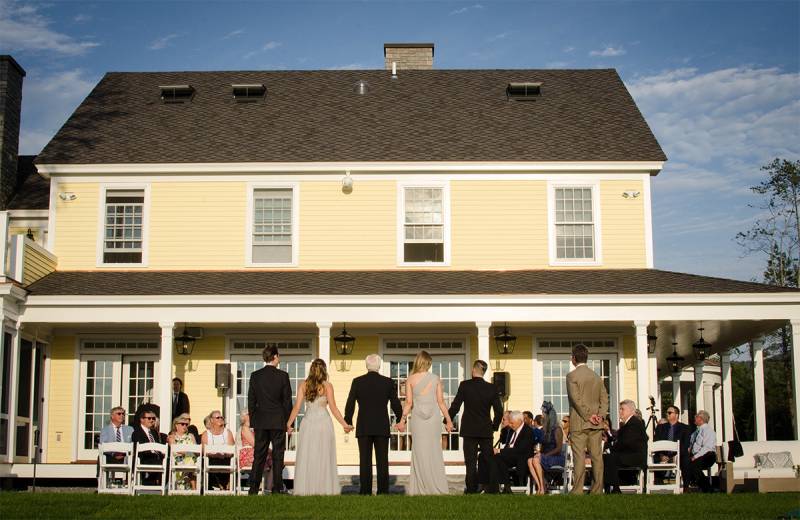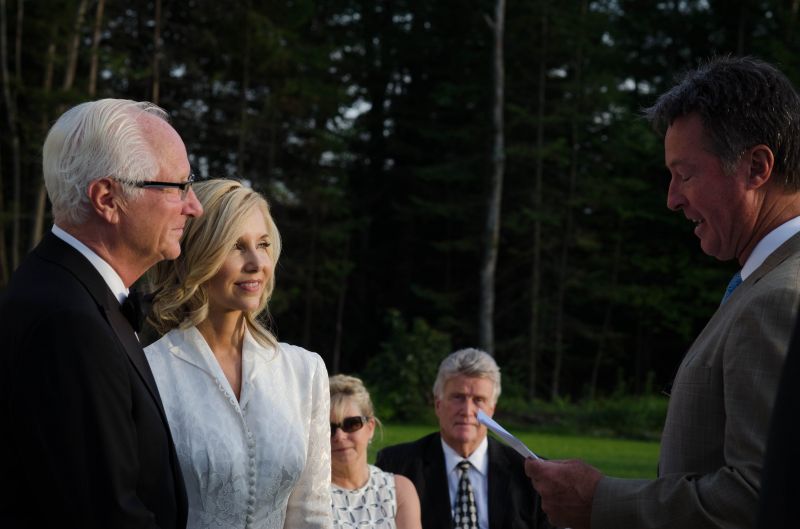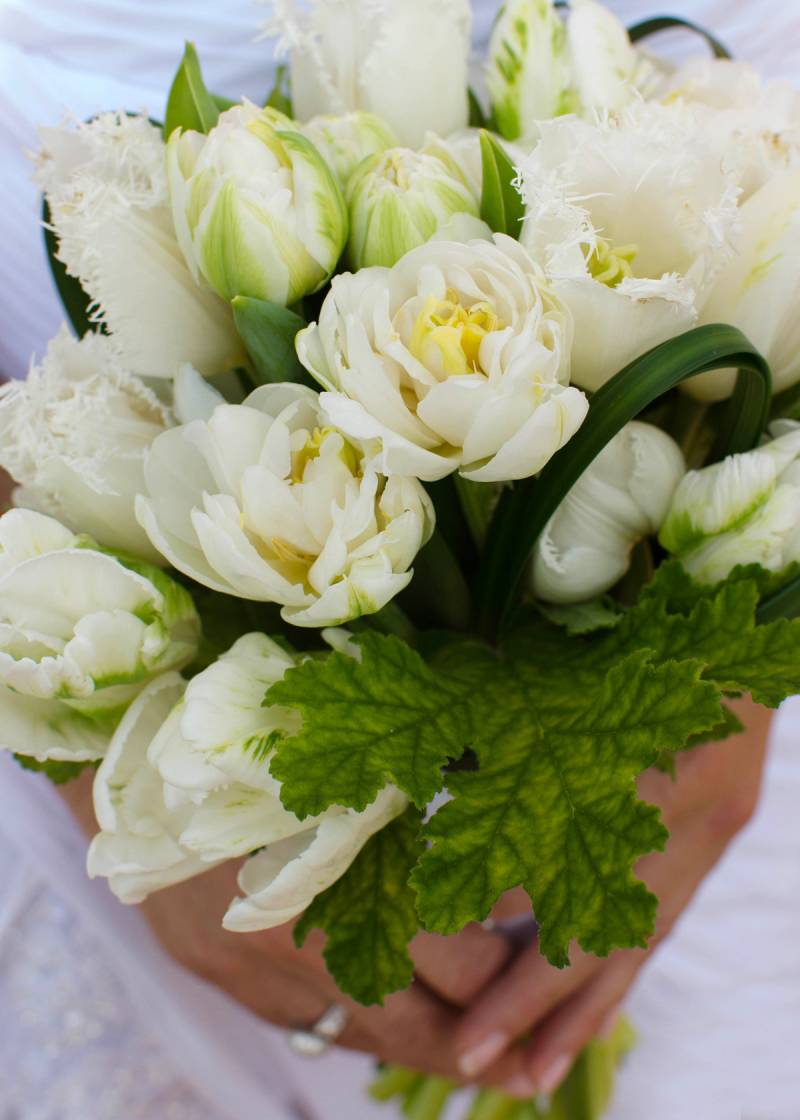 Rip's sister, Karen, offered for Diana to wear their mother's wedding dress, which was 70 years old. The original thought was maybe cloth from the dress could be used but after it came back from the cleaners it was restored to all its original glory. Diana took it to her tailor who modernized by removing the bustle and shoulder pads and straightening the hem of the cuffs. Thus, "for the ceremony, I wore a glorious and sentimental wedding dress which was beyond priceless."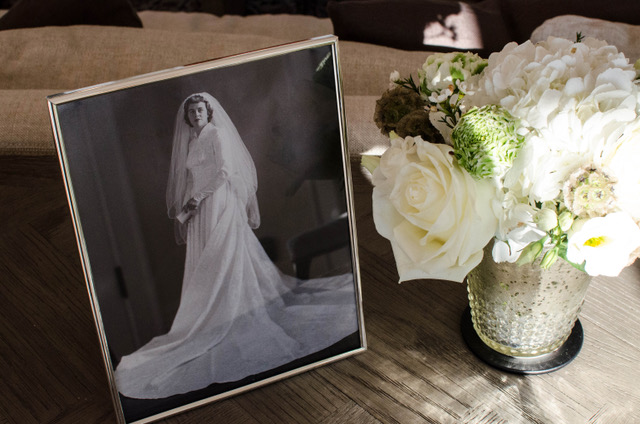 For the reception Diana chose a modern gown, it was simple and white as she did not want to detract from Rip's mothers dress.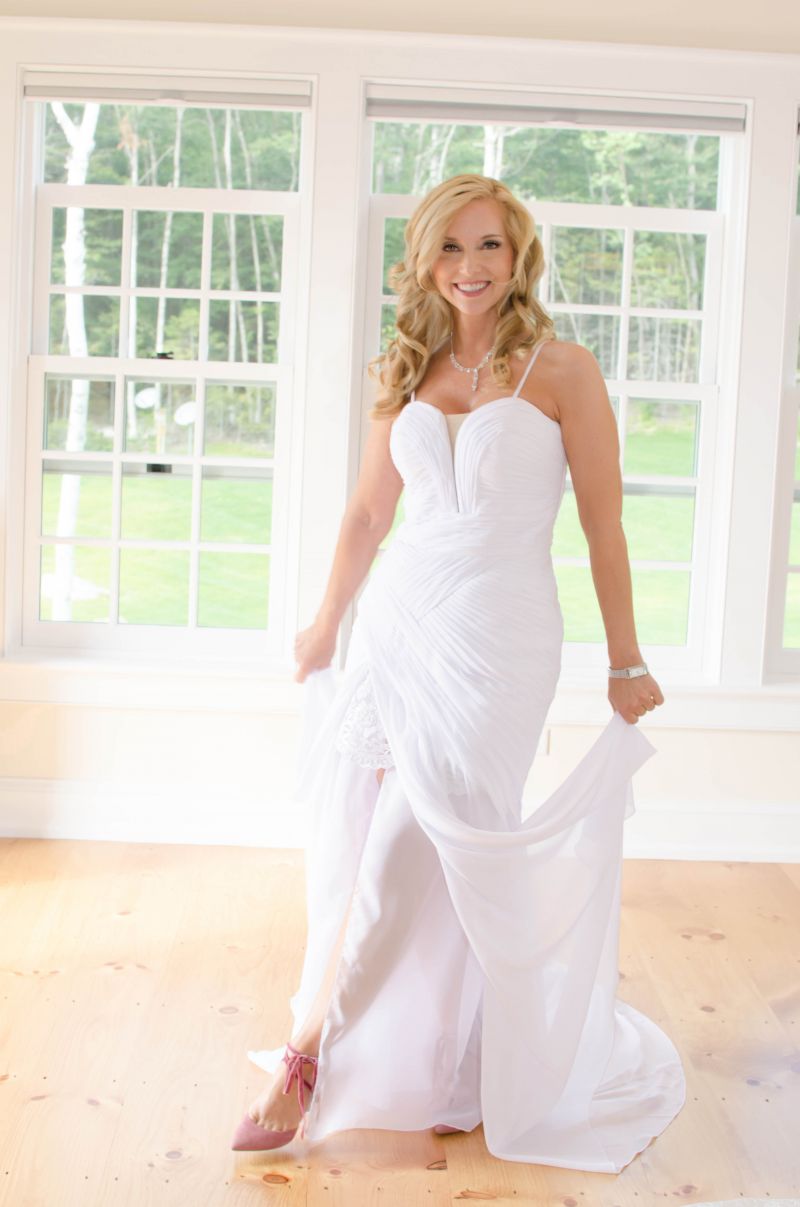 The day was bright and beautiful, under the perfect weather closest people in Diana and Rip's lives were there to share with them. "I will never forget when the minister, also a long time family friend, gathered our newly blended family together in a huddle to pray and bless our union. Our heads were bowed as we hugged each other in a tight circle. Rip interjected to address our children and me directly. He said, "From now on we are one family and from this moment forward we will love and support and respect each other."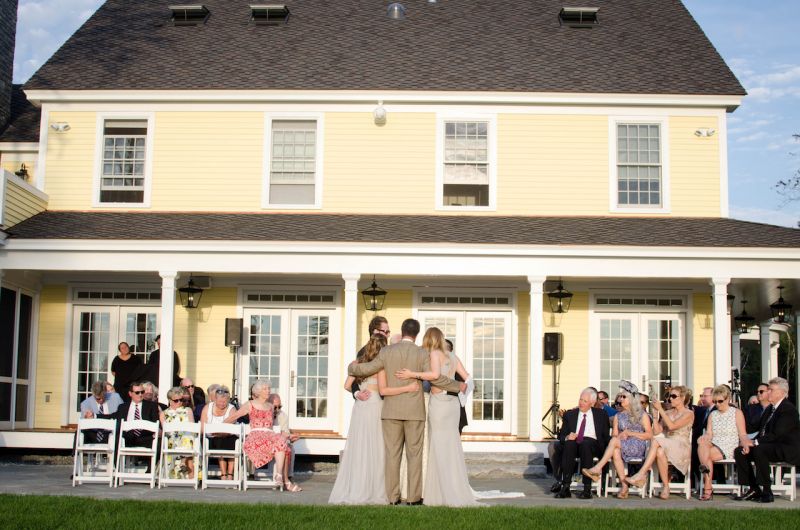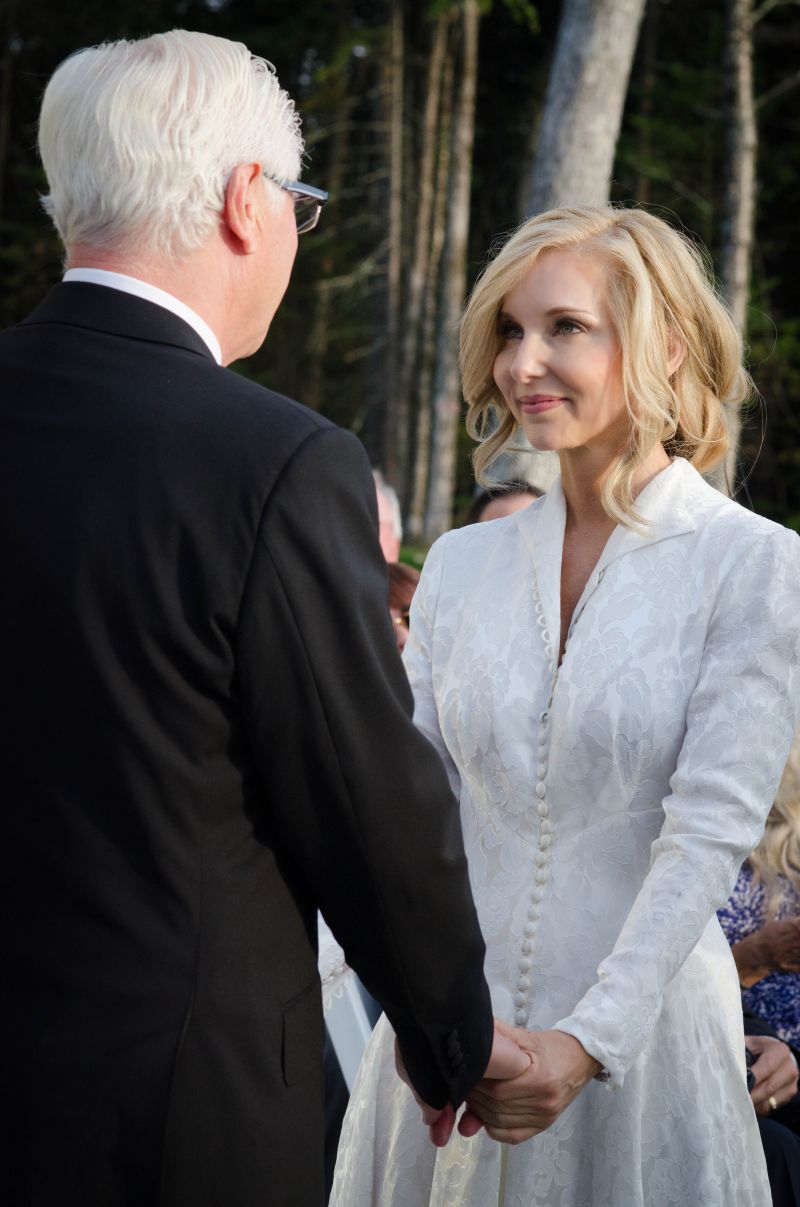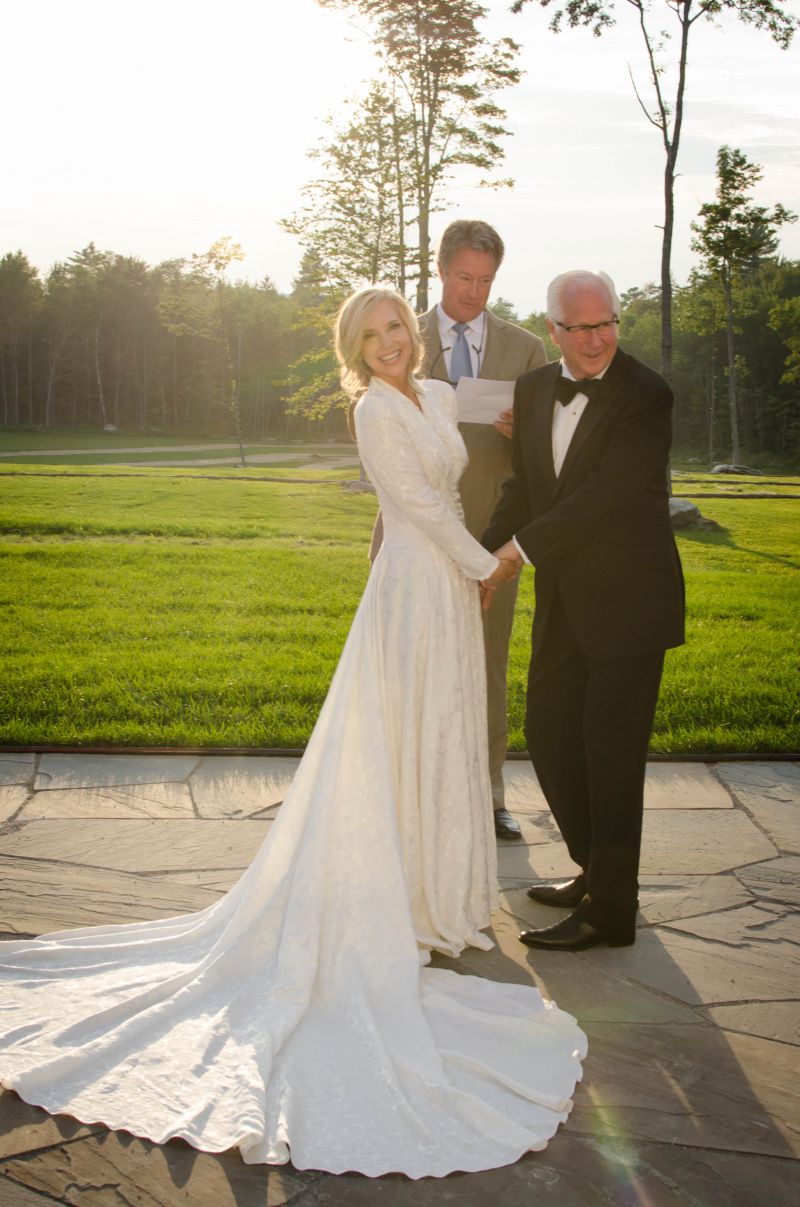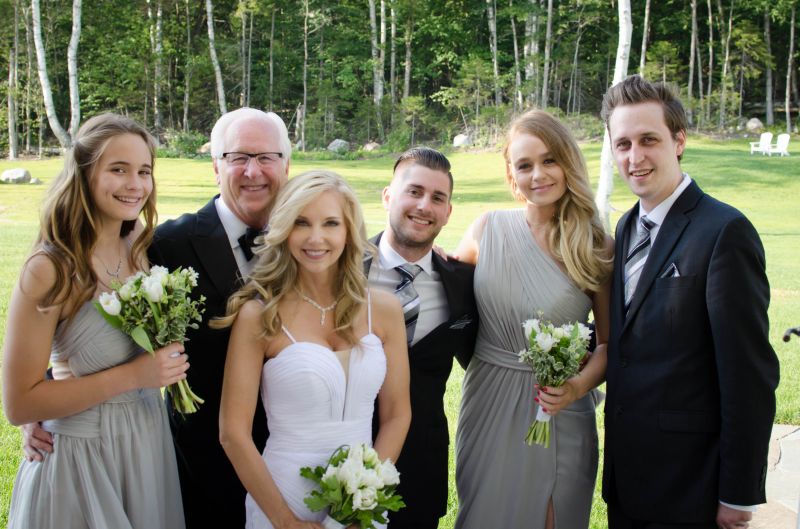 Rip and Diana advise for other couples planning a wedding in Vermont is to, "Firstly do not plan your wedding date around the completion of a brand new home! Most importantly you can't take a bad photo in Vermont. August is beautiful and our favorite time of the year with its cool evenings, warm days and majestic sunsets."