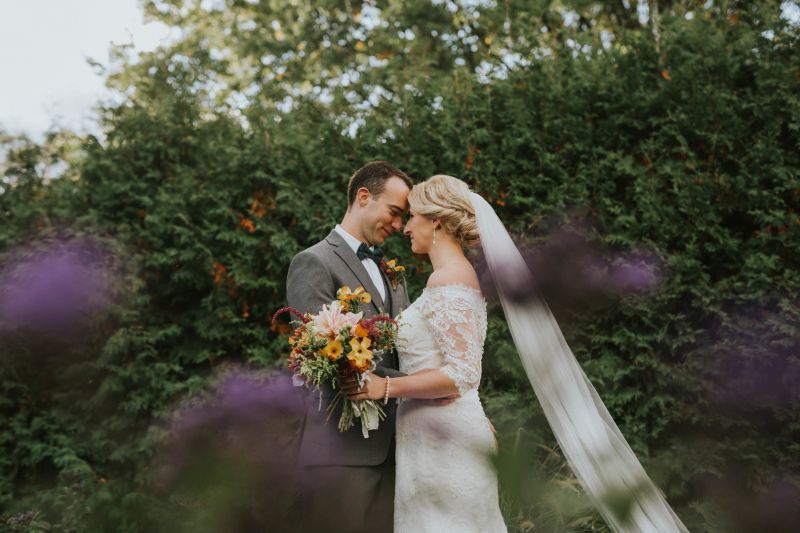 On October 13, 2018, Carlyn Wells & Mike Smith started their "Apple-y Ever After" futures together at the Basin Harbor in Vergennes, VT. This date was important to them as Carlyn's family has celebrated "cider weekend" since she was a toddler. "Everyone who knows me has heard me talk about it and countdown to it as that October weekend approaches every year. It is hands down my favorite weekend of the year. To me, making apple cider is the epitome of fall in Vermont and it always feels like home to me," says Carlyn. She introduced Mike to apple picking and cider making as he had never even been to Vermont! It is now one of Mike's favorite times of the year too.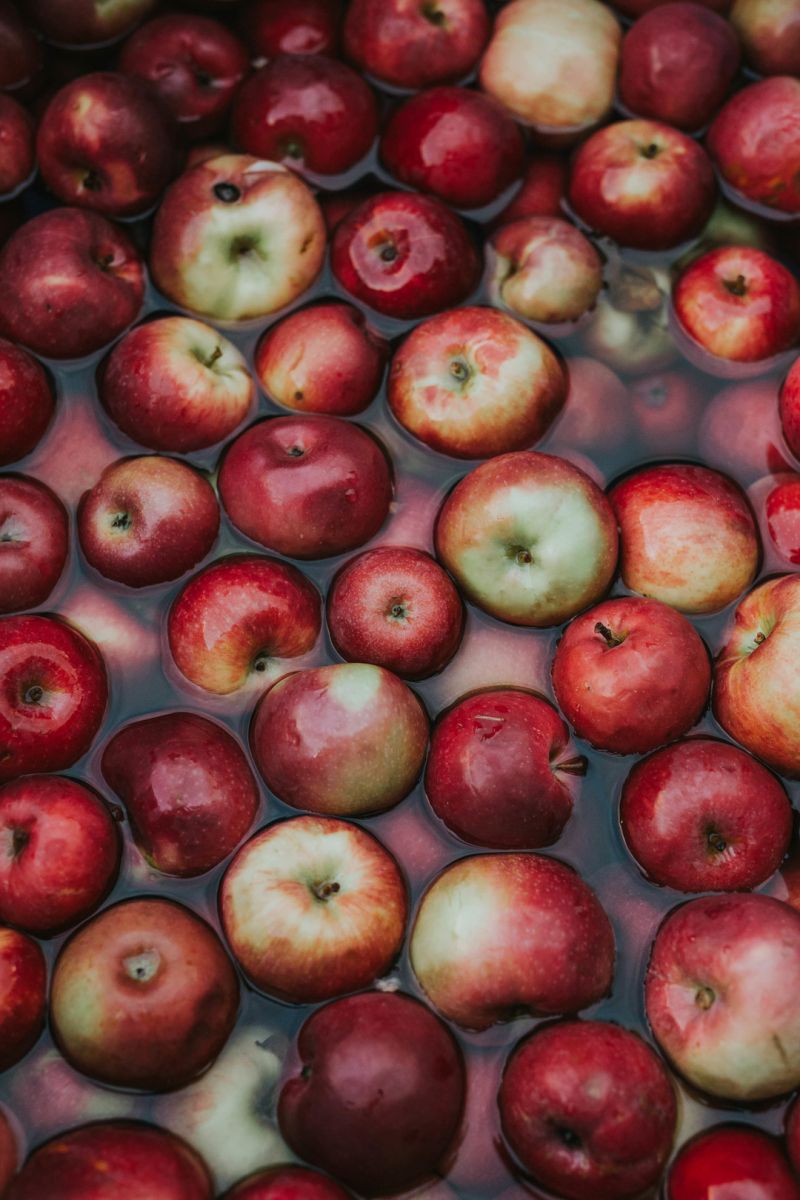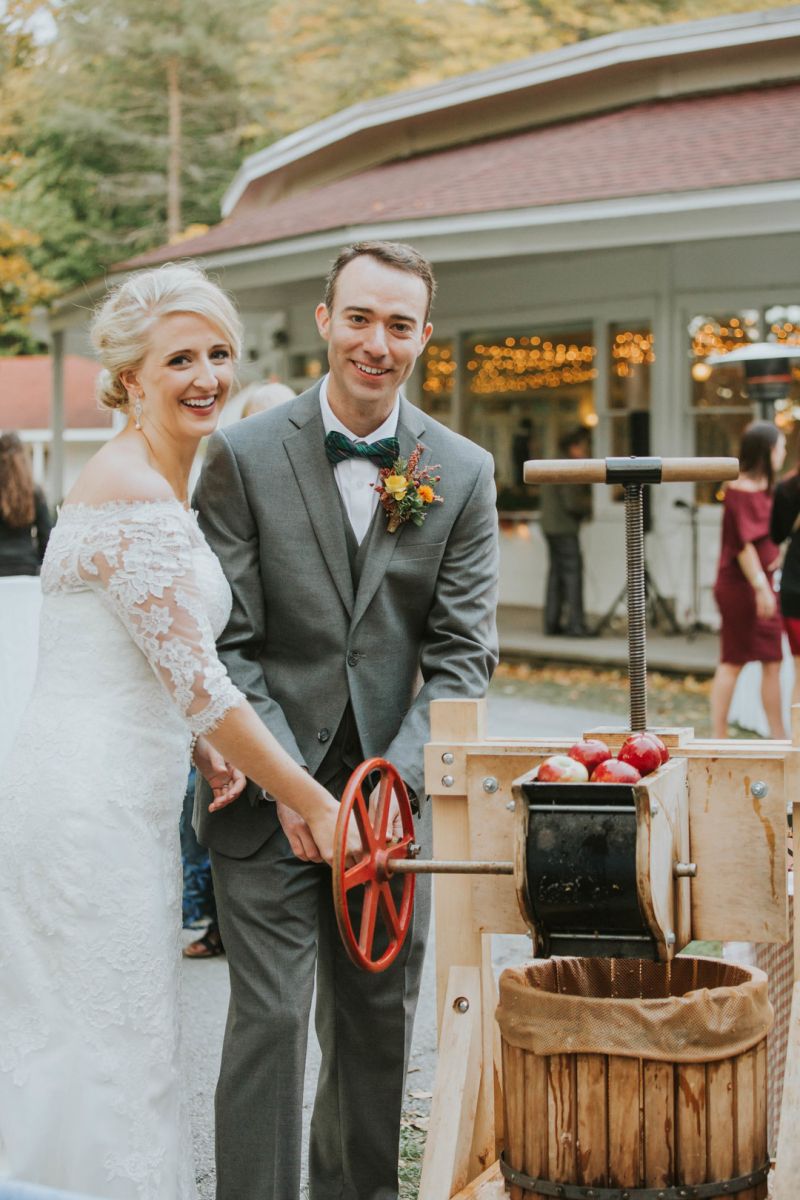 It was important for the couple that their guest be able to experience a quintessential Vermont Fall weekend. Before the wedding, the guests visited a local orchard to pick apples. At the reception, guests continued Caryln's family tradition by pressing their own apple cider and bottling their favorite flavors to take home with them. Keeping with Caryln and Mike's fall theme, The Basin Harbor created the couple's cider doughnut cake with fresh pressed cider flavors. Every guest experienced the same feeling that Mike and Caryln do every time they come to Vermont, the sense of home.
Family traditions mean a lot to the couple and it was important to them to incorporate ideas and activities that held a lot of sentiment into their wedding. Mike wore a special bowtie with the pattern of the Smith clan's tartan to incorporate his family's Scottish heritage. When he proposed, Mike gave Carlyn the ring that was her grandmother's. It was given to Mike by Carlyn's mother which he had reset in an antique style. Carlyn recalls the moment "my mom told me the diamond had been my grandmothers and I burst into tears! I didn't realize something like that would mean so much to me, but it is truly special!"
A lot of elements within the wedding were DIY. All of the wooden signs were stained by Mike and hand-lettered by Carlyn, they also personalized white pumpkins with silver glitter, and the guest book had the couples custom monogram which was laser cut by Carlyn's sister. They wanted to have just some light decoration and let mother nature be the backdrop. This was of course helped by Basin Harbor's gorgeous views of the foliage and of the lake.
For what mother nature couldn't bring New Leaf Organics did, the florals at the wedding were a mixture of autumn flowers and plants (including cabbage!) Carlyn commented how "The boutonnieres and bouquets were all unique and radiated fall colors."
Carlyn and Mike's advice for couples planning their wedding in Vermont is to enjoy every moment as it goes by fast! "We were given the advice to take a moment or two to ourselves, to step away from the party and just watch everyone enjoying and relish the fact that everyone was there for us, to celebrate us and the beginning of this new adventure. We did that, and I pass along that advice wholeheartedly."