These days, having a wedding is SO much more than a single day focused solely on the bride and groom. Friends, family, and co-workers alike are often traveling far and wide to celebrate in the happy day and want to make the most of their time wherever they are. As Sam Werbel, owner and founder of ActiveVT would say, "Vermont is a destination for people getting married, and also for the participants in the weddings." Luckily, we live in an amazingly active and adventurous place, with some mighty fine beers, spirits and local grub should I add. So if Vermont has all of these incredible places, adventures and eateries at our feet, how do we choose? More importantly, how can we ensure our wedding guests get the most out of their stay? Well Sam's business can provide a simple solution to some of these pressing queries.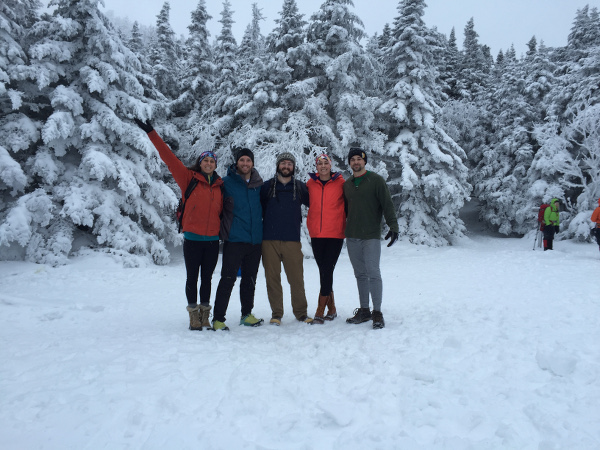 ActiveVT offers guided tours in Vermont (mostly within the greater Burlington area, 1-1.5 hour radius) with the thrust of the tours pairing outdoor activities with food and beverage experiences. Whether it's a few hours, or a whole day, a simple brewery tour, or a farm-to-table meal, a modest hike, or a hardcore adventure, Sam provides a range of incredible options for a small wedding party to take advantage of. Wedding guests with limited time in the state will appreciate being able to dive into the Vermont culture regardless of their fitness or experience levels.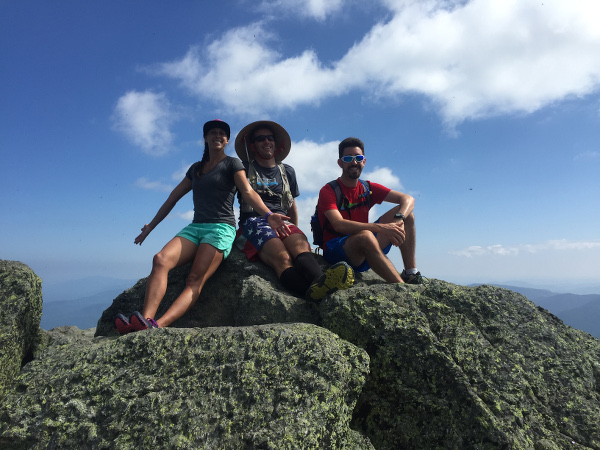 What's so perfect about ActiveVT is that you, as a wedding couple, can please your guests and stay sane yourselves with all the convenience and benefits a guided tour has to offer. You and your guests won't have to deal with a vehicle or how to carpool; you won't have to deal with Vermont back-roads and losing iPhone navigation to the trail head when you dip out of reception; you won't have to worry about having a designated driver... but most importantly Sam says, "You get local knowledge"! This means not only somebody who has a sense of the geography, history, natural landscape and culture, but also somebody who knows regional secrets such as where the best swimming holes are hidden, where to find cold Heady Topper, and which trail up the mountain is best of the whipper-snapper granddaughter, or the decrepit grandfather. This is the kind of opportunity, if taken, could extend your wedding into an adventure-filled vacation!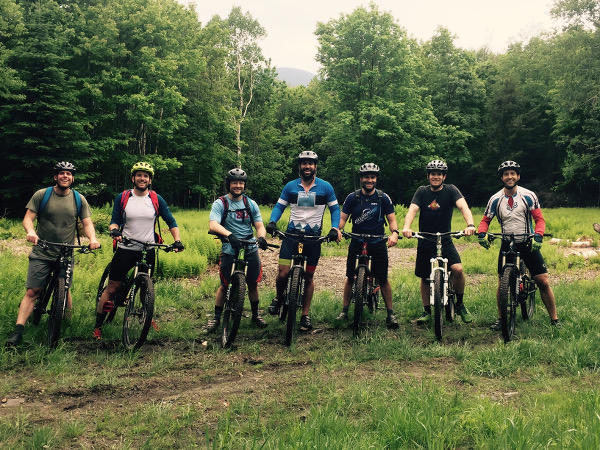 Chances are, if you're getting married in Vermont, you are passionate about this place and the fond memories you've shared in its untapped beauty. Sam can customize a trip for your wedding party upon request so that your family could potentially get a chance to experience you and your beloved's favorite hike, or the creemee stand where "I love you's" were first exchanged all those years ago. Doesn't it make sense to allow someone with an equal sense of passion and enthusiasm to lead your guests on an amazing adventure that will prove to be a memorable experience? We think so.