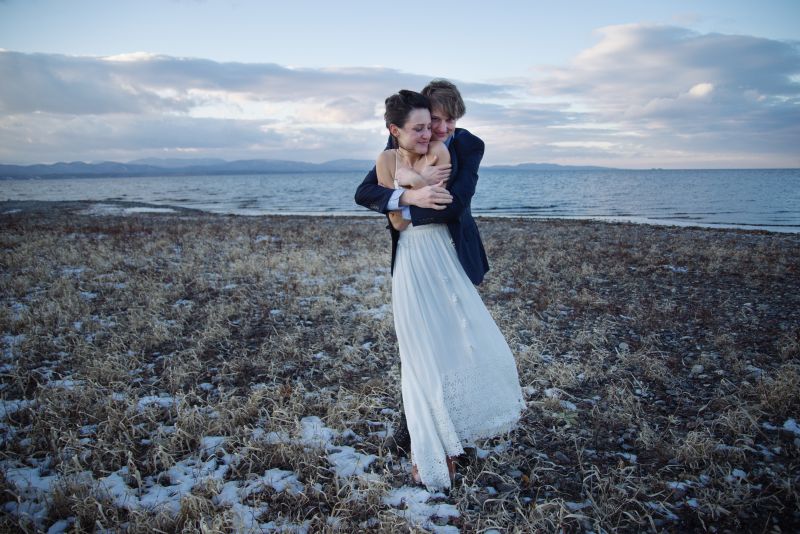 Will & Ruby eloped on the Winter Solstice, December 21, 2016 at Charlotte Beach in Vermont. Will built a fire from driftwood found on the beach to warm their hands, much to the confusion of their puppy who continuously tried to start a game of fetch.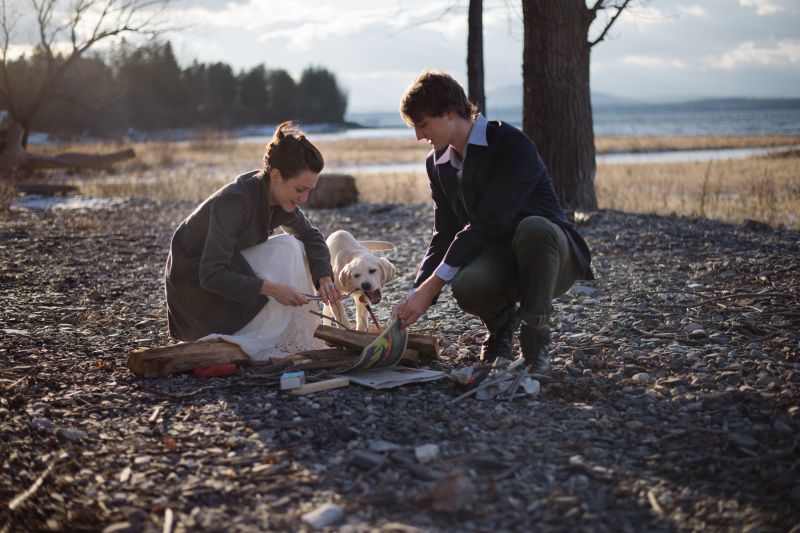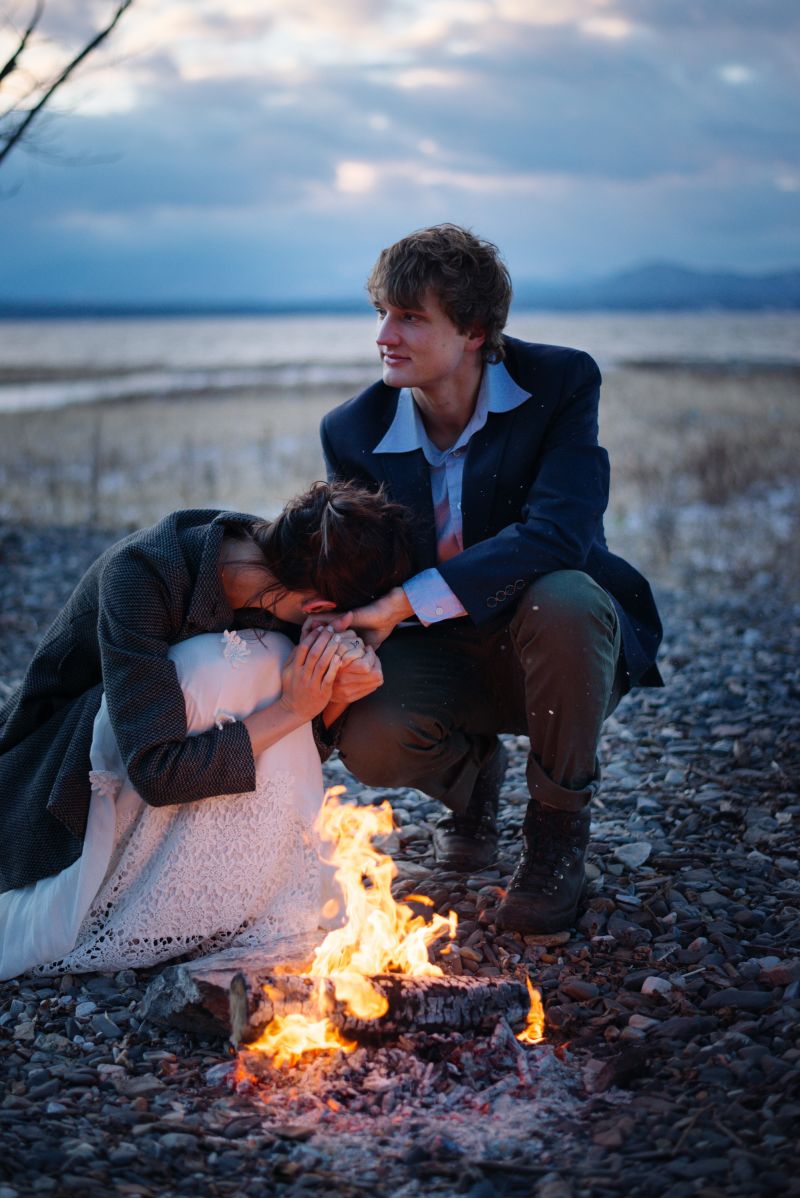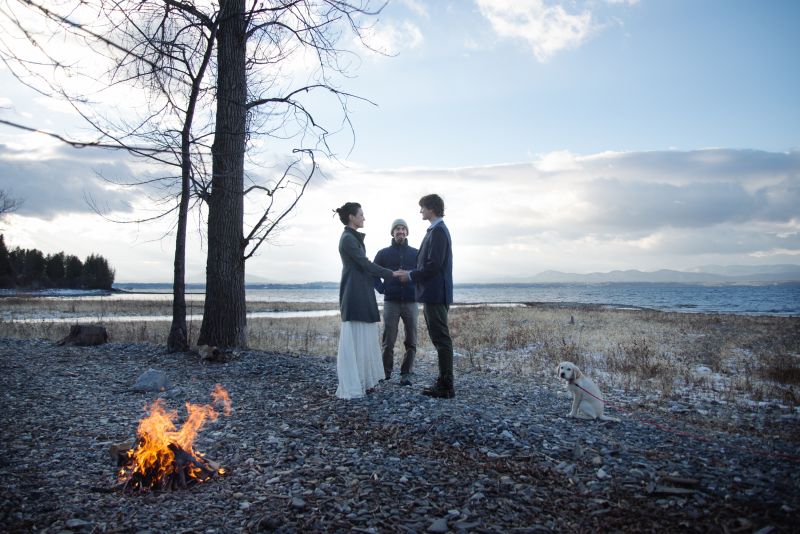 This was truly an intimate ceremony as the only people present were the photographer and the officiant while they exchanged their vows on the shores of Lake Champlain.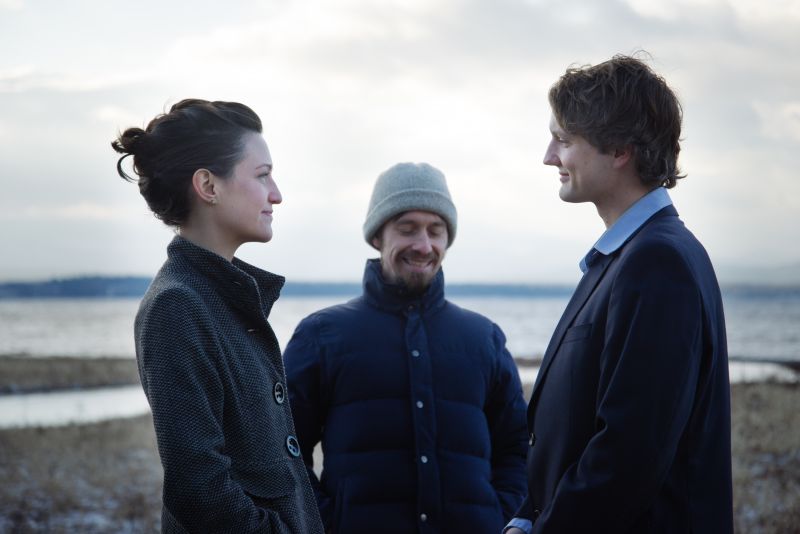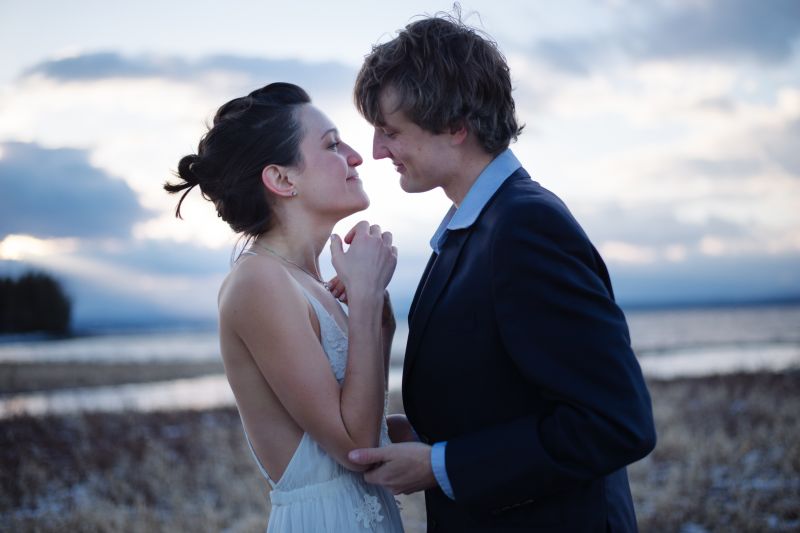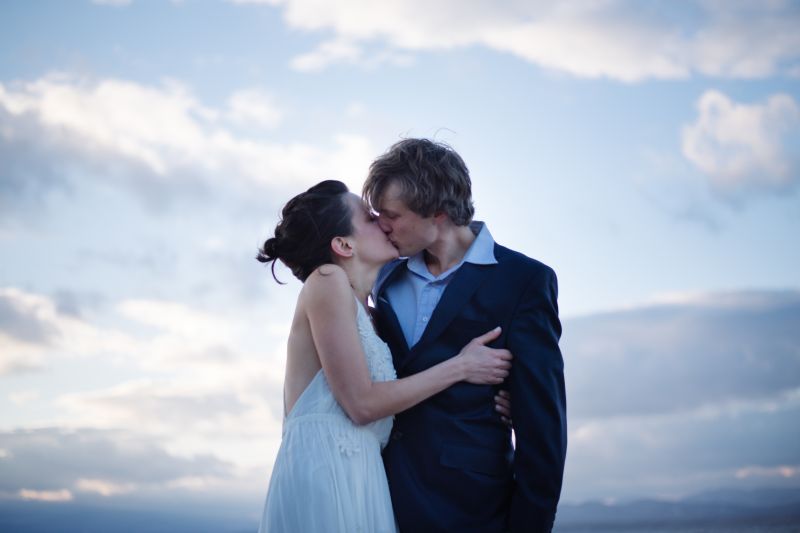 "We chose to celebrate our marriage on the winter solstice to create a glowing memory to brighten the shortest and darkest day of the year. Lake Champlain and Charlotte Beach hold a wistful and romantic place in both of lives. We could not have picked a more memorable and moving time, place and photographer to engrave this moment into our memory."
Will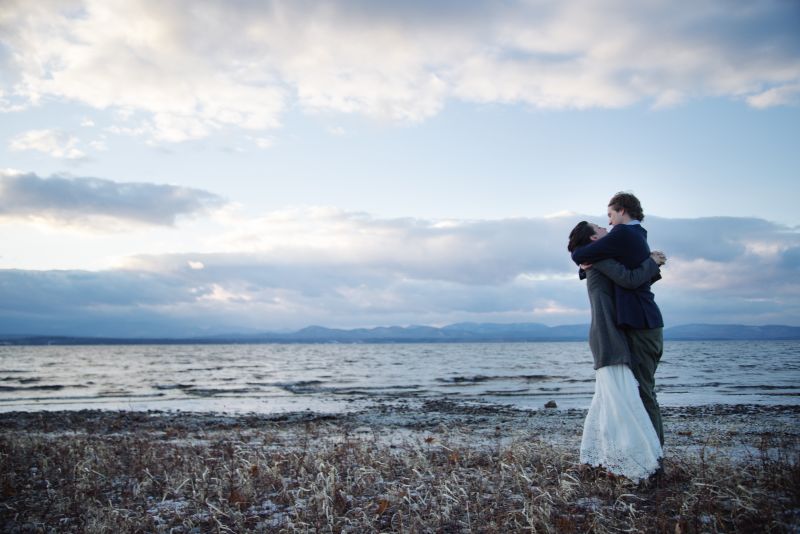 About Julia Luckett Photography:
I specialize in portraiture and photojournalism, so when photographing a wedding I'm always searching for the most dynamic way to capture the moment without interrupting. I believe that photographing weddings is a deeply personal experience, and I strive to capture the unique quality and experience of the celebration. Making images is a way I process and create beauty.