Kait & Craig were married on Tuesday, August 16th, 2016 at the Mountain Top Inn & Resort in Chittenden, VT. Surrounded by rolling green mountains and a pristine 740-acre lake within sight, the blustery weather transformed the Vermont landscape into an idyllic Scotland scene. This was particularly fitting, as the couple honored Craig's Scottish background with traditions.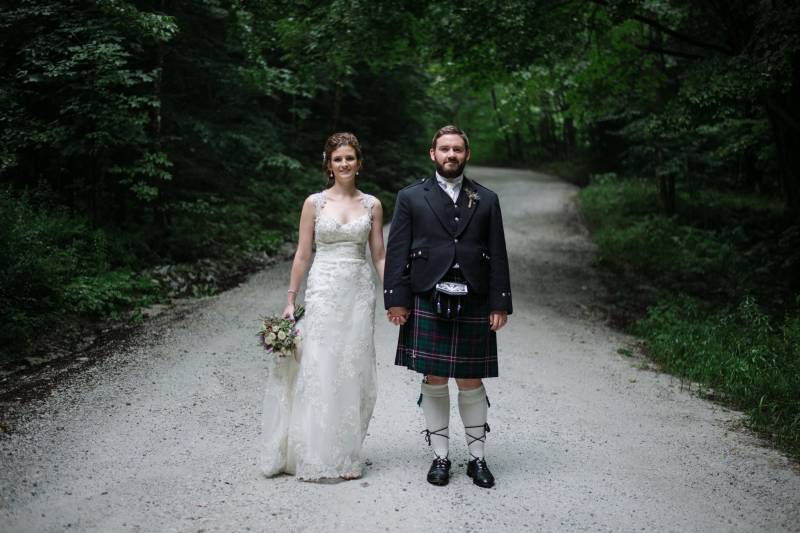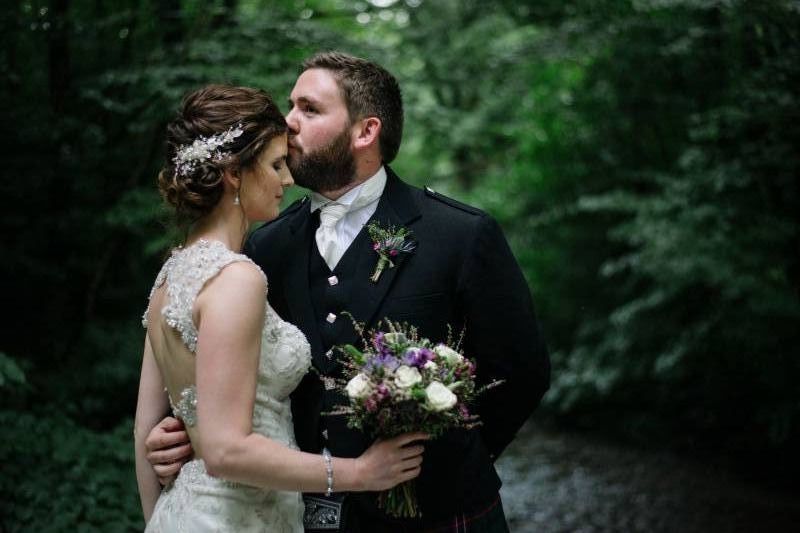 Kait and Craig's traditions included the time-honored Scottish "handfasting" ceremony where their hands were tied together with ribbons, cords or this tartan wool scarf to symbolically represent their bond.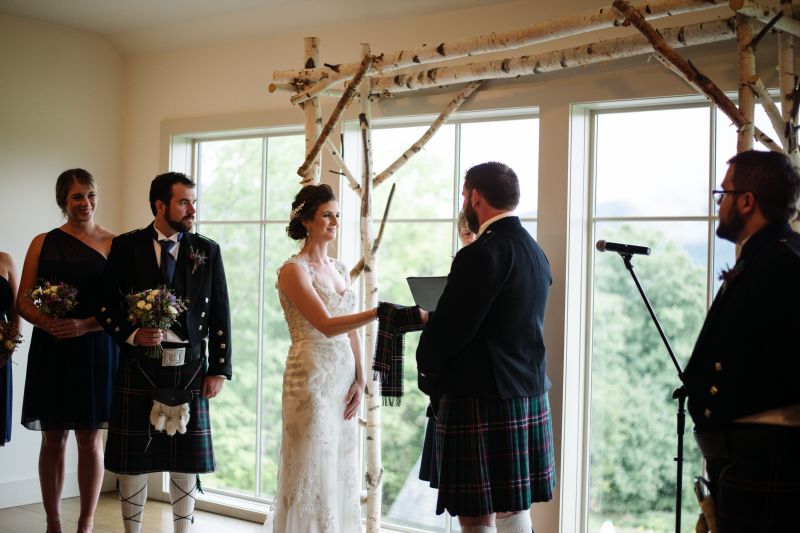 Craig's groomsmen were fully clad in formal Highland dress, kilts and all. In fact, Craig gave each groomsmen a traditional sgian-dubh which is a small single-edged knife worn along with the formal Highland dress. You will find the sgian-dubh tucked into the kilt hose (sock) with the handle (hilt) showing.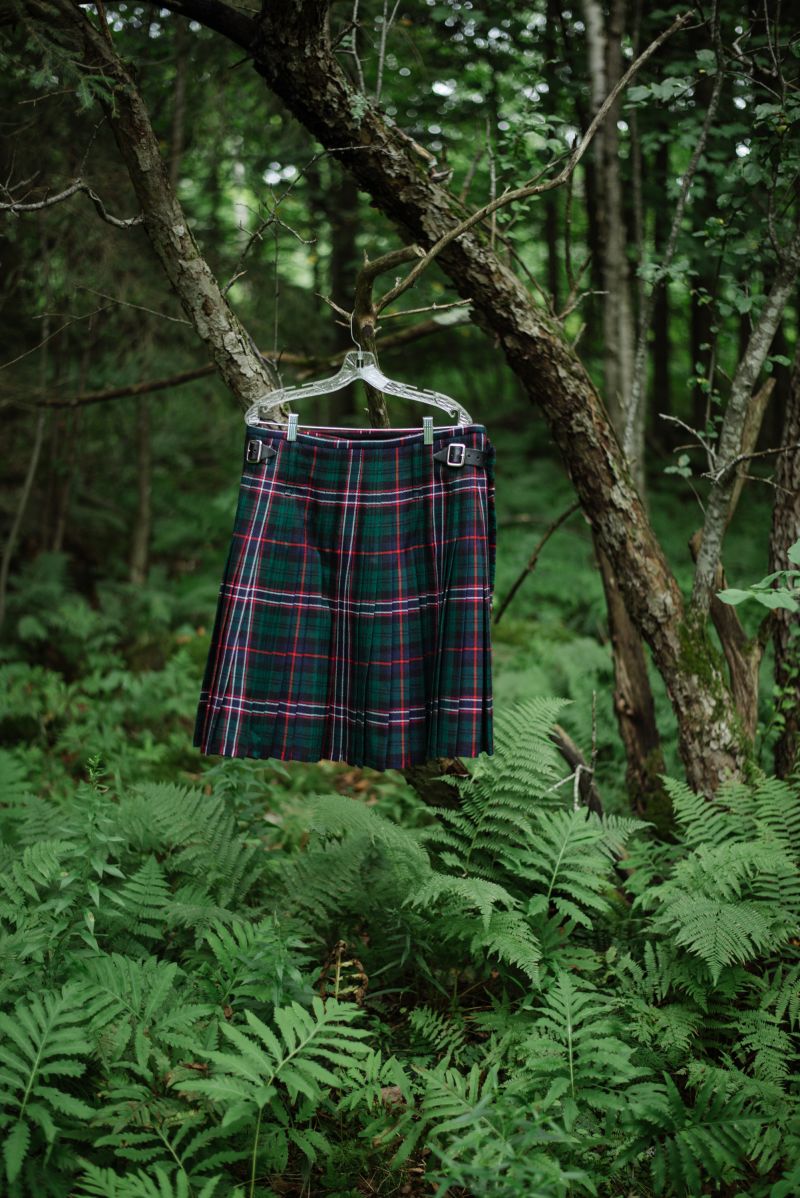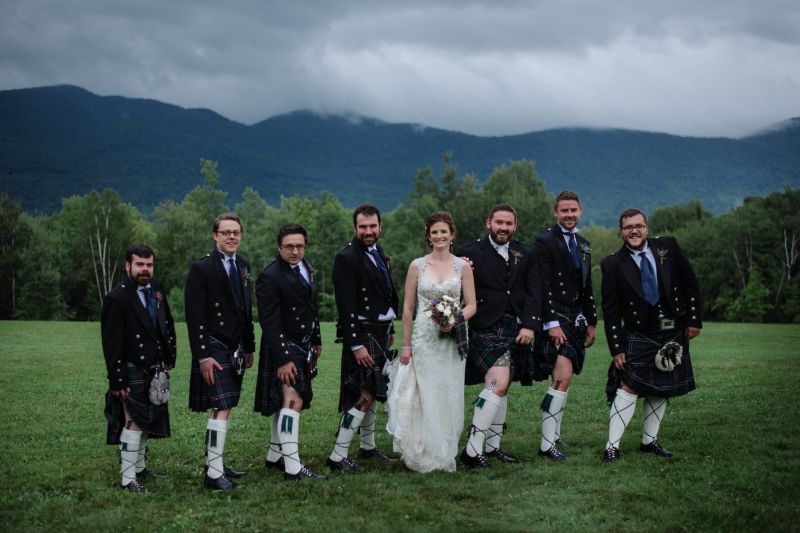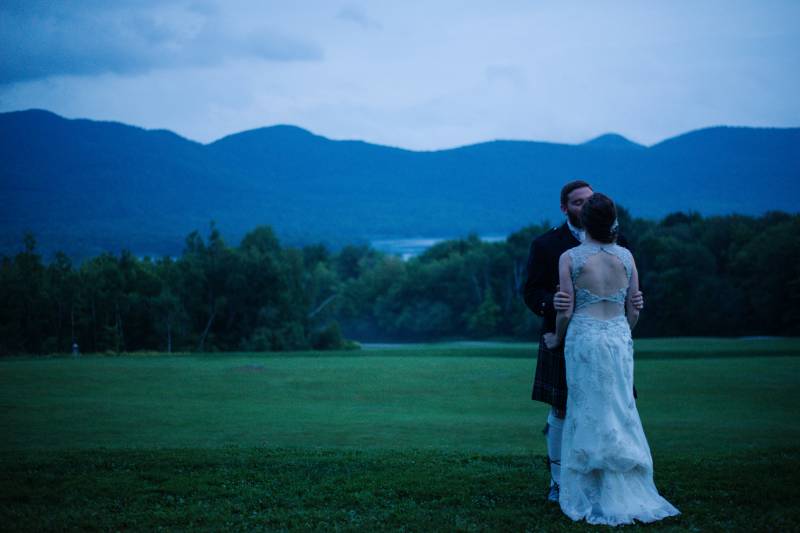 With all the majestic views right here in Vermont, it looks as though Kait and Craig were transported to Scotland. I can almost feel the crisp ocean breeze coming off the water!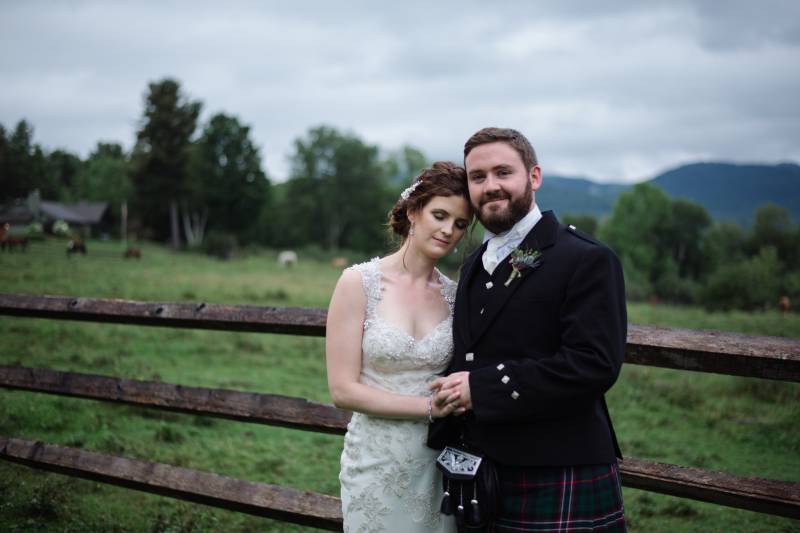 About Julia Luckett: Julia specializes in portraiture and photojournalism, so when photographing a wedding she is always searching for the most dynamic way to capture the moment without interrupting. She believes that photographing weddings is a deeply personal experience, and strives to capture the unique quality and experience of the celebration.