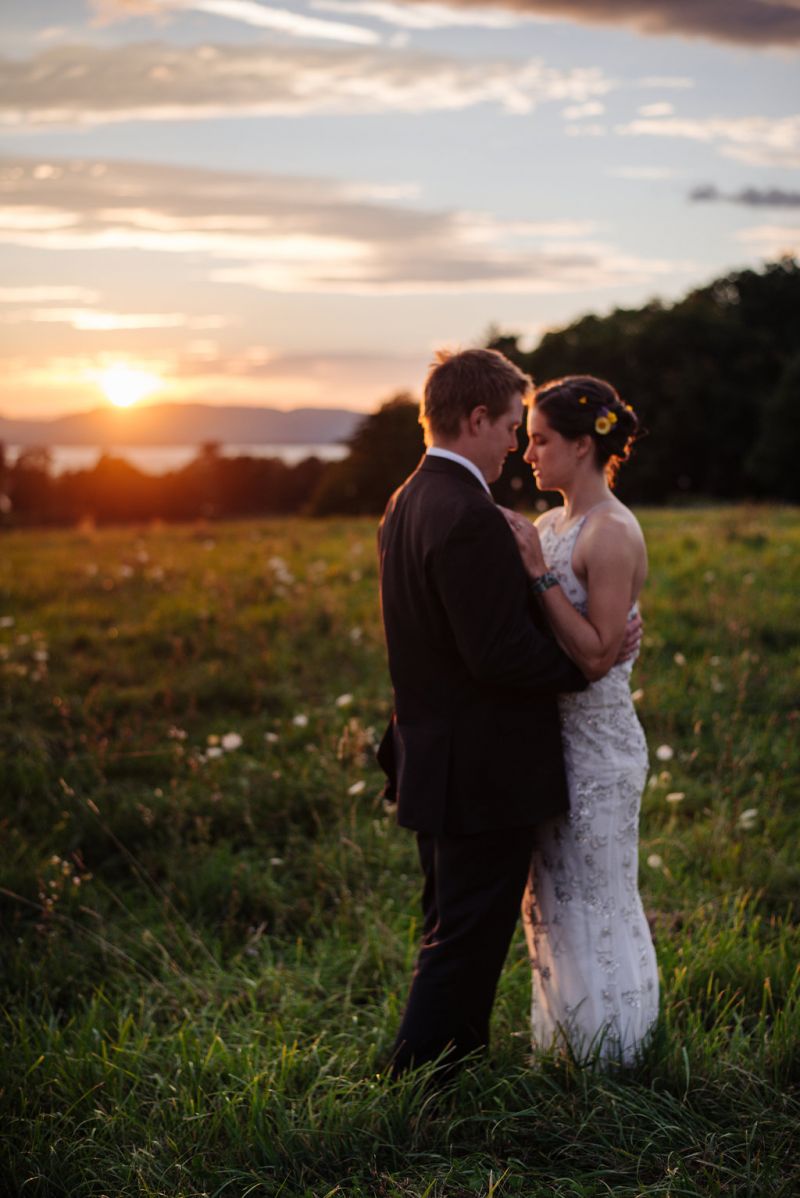 Rosy and Will's first Wedding took place in Ashfield, MA with an intimate celebration with just 20 guests. They chose to have this first small wedding so that Rosy's 104-year-old grandmother could attend as she lived only a few minutes away from the venue.
"Between Will and I, my Grandma Kay is our last surviving biological grandparent. We kinda wish that all of our grandparents could have been around to witness this, so it was important to have Grandma Kay with us. We are also having a wedding party in the Summer up in Shelburne, VT, and it would have been too much to ask to get her up there." says Rosy.
Having a small wedding allowed for more sincere and intimate moments among the guests and the couple, especially with Grandma Kay. One of the favorite moments was after Grandma Kay took a nap and Rosy and Will delivered dessert to her in the room and the three of them all ended up snuggling on the bed eating the flan.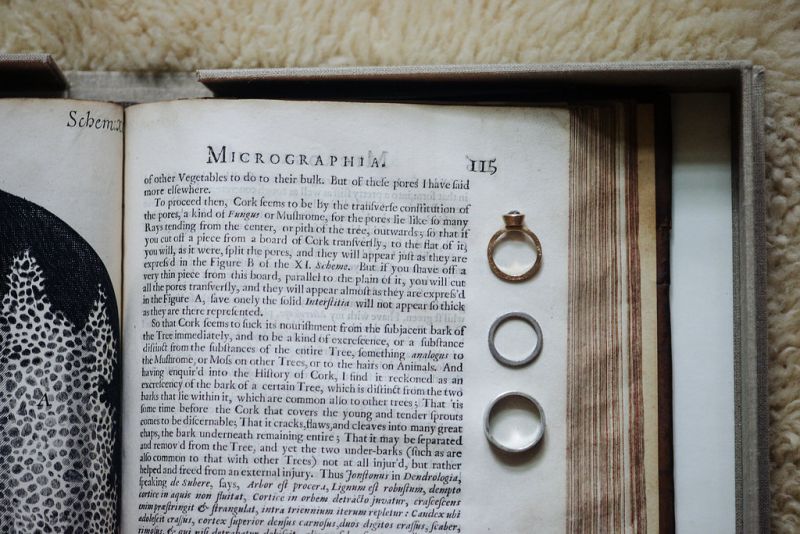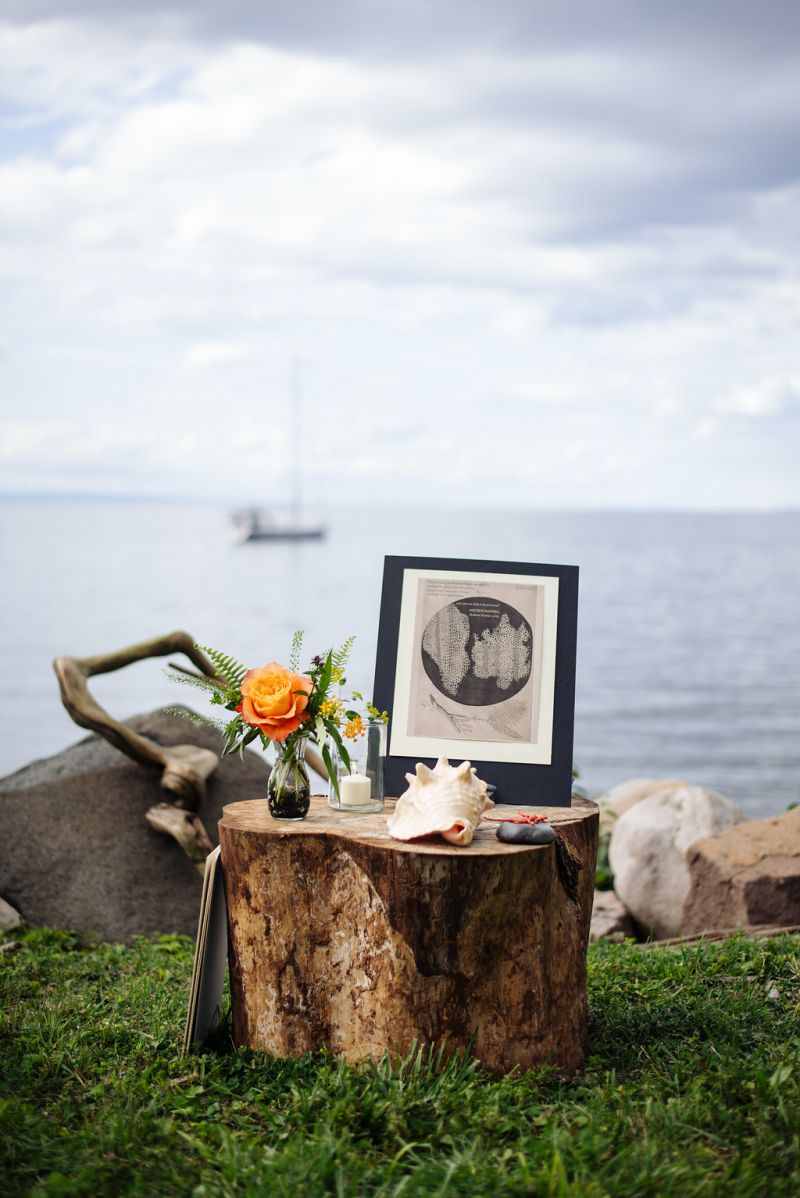 Rosy and Will read their vows again on August 19, 2017, on a family farm in Shelburne, VT, on the shores of Lake Champlain. This time they had more friends and family and wanted to just keep things simple "eg. having informal hang-out time, providing places for our friends to camp onsite for free, keeping the food informal but awesome, and making sure things were really fun and slightly weird."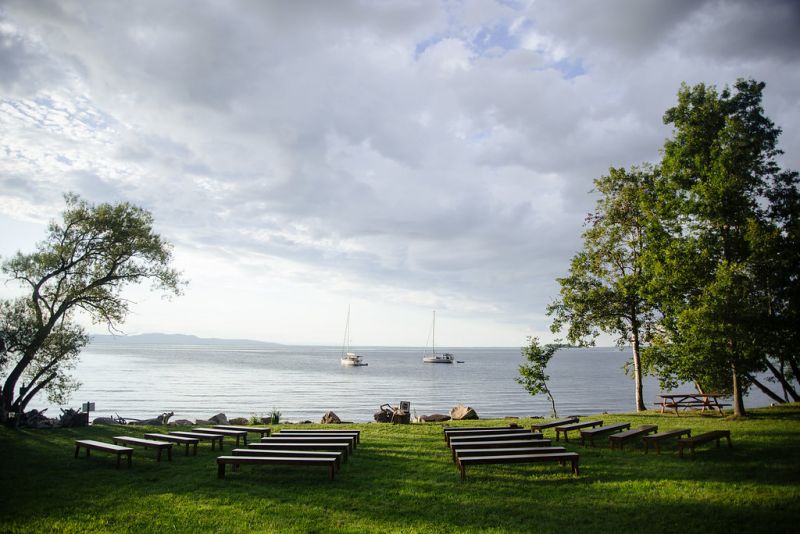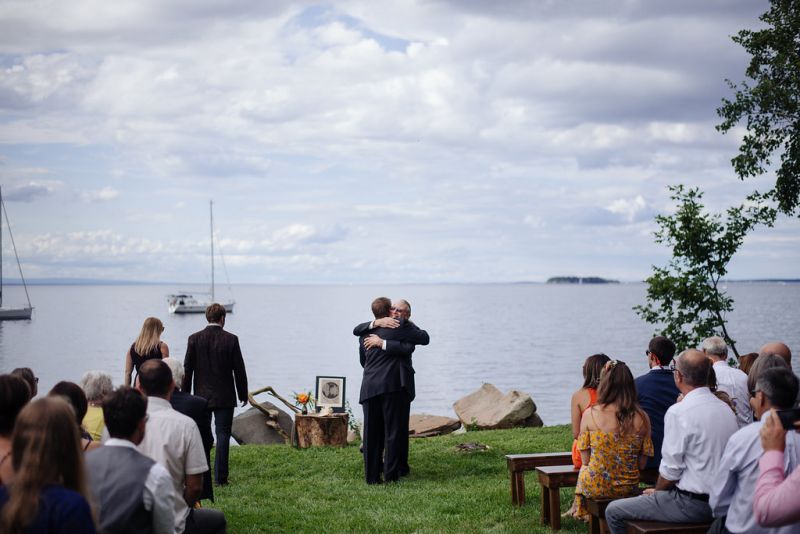 The day was whimsical as Rosy took a bath and blew bubbles with her favorite women around her before the ceremony.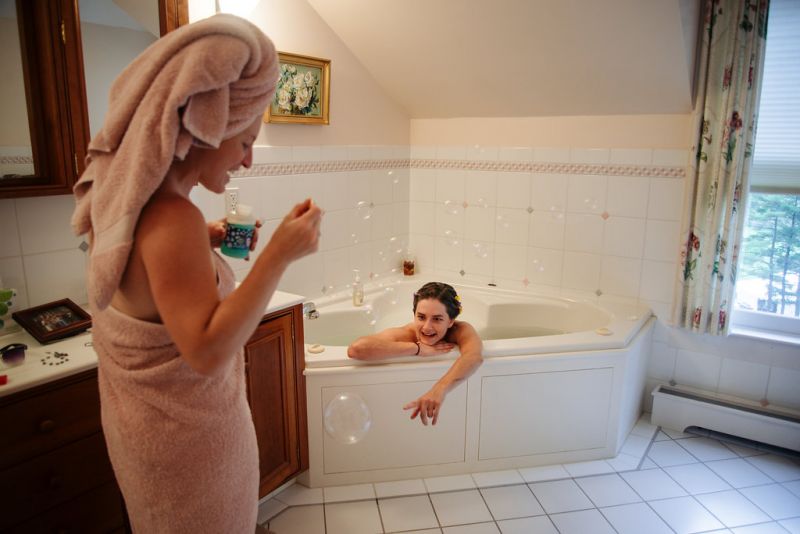 Later Rosy arrived at the ceremony in style, Will blew into a conch shell to cue her in as she rode in a four-wheeler as a western tune played over the speakers.
As they were already married, to signify the sealing kiss of kissing the bride, Rosy's brother held up a big sign reading "Kissy Face!" at the end of the ceremony.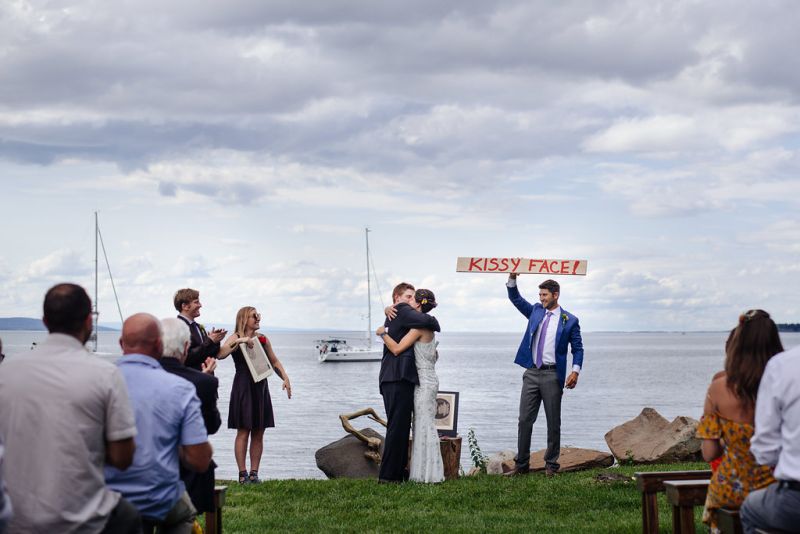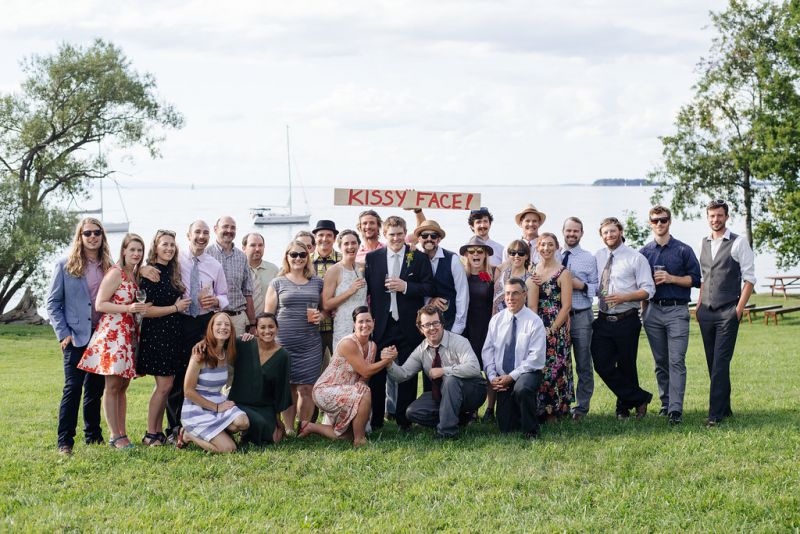 The celebration that followed included table toppers with a variety of dioramas of little creatures and speeches by family members. The festivities continued into the night after a marvelous sunset.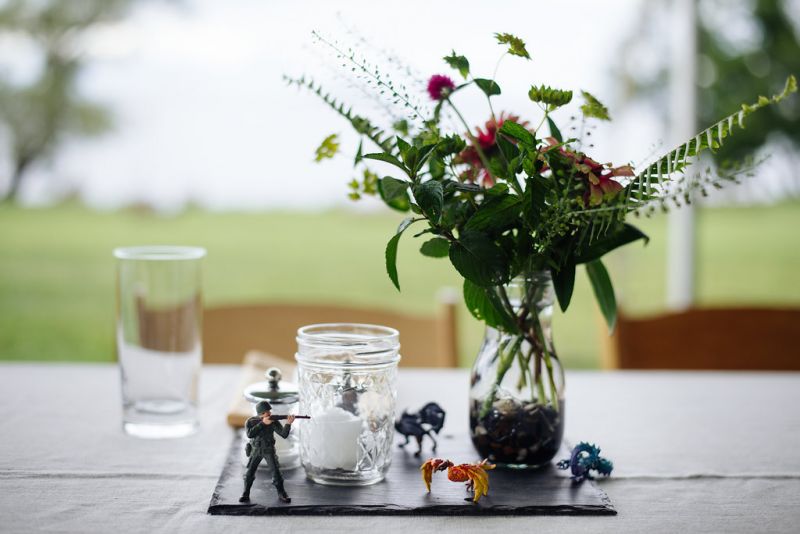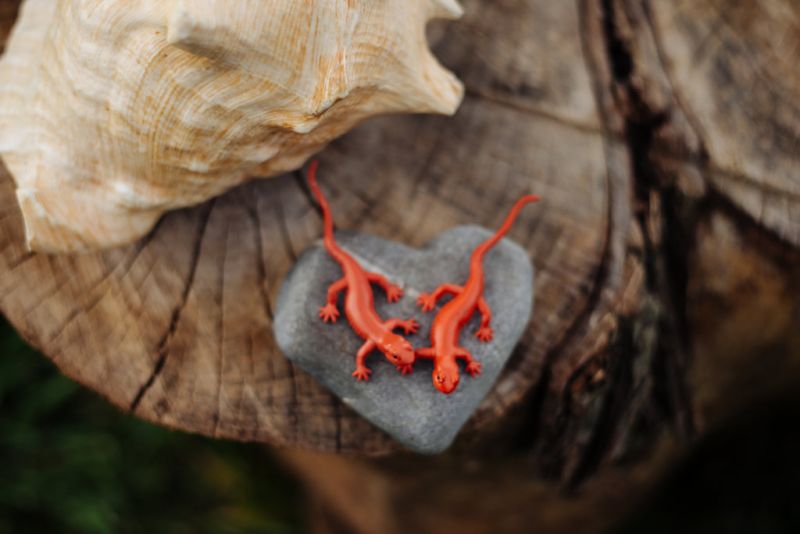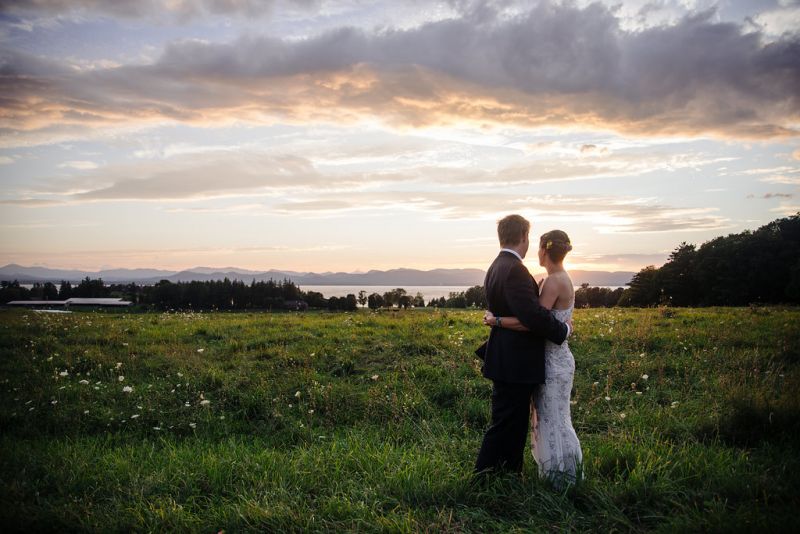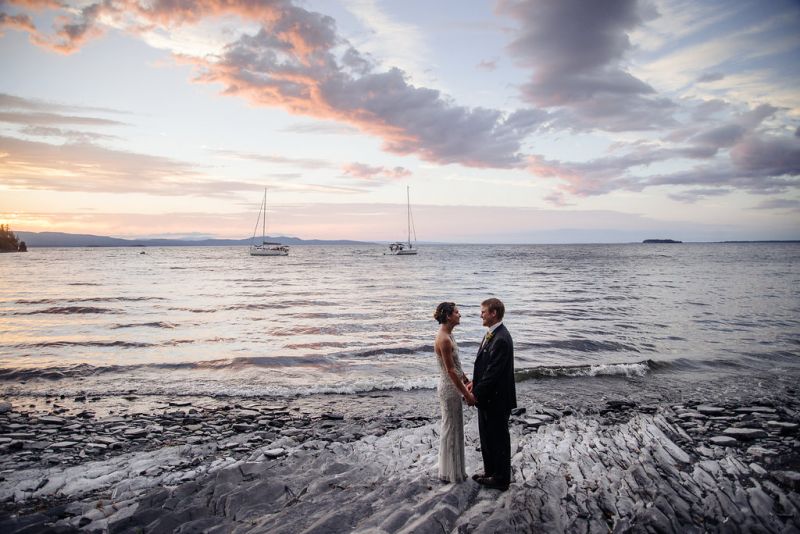 Rosy and Will plan on going on a months-long round trip through Canada and the US in a van as their honeymoon. "It is okay to be unconventional!" says Rosy as advice for those planning a wedding...or two!