We love seeing how couples take advantage of Vermont's natural beauty to set the scene for their special moments, like this engagement session. Photographer Julie Luckett explains, "Maggie and Charlie love the outdoors, so an epic hiking trail overlooking the state of Vermont was the perfect spot for their engagement session."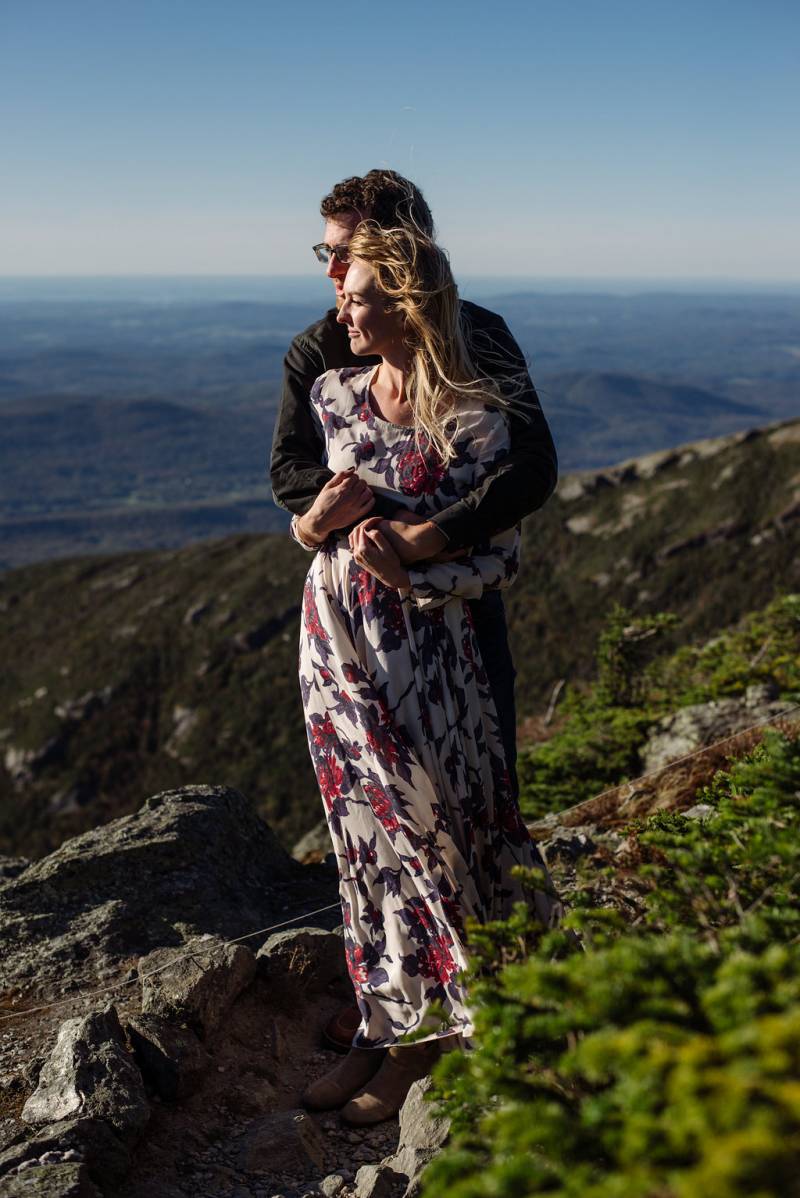 A hike up Mount Mansfield is a natural continuation of the couple's love story, which began with a walk in the woods. As students at Skidmore College, their first date was a walk on a wooded trail just off campus. Seven years later at their five year reunion, they returned to the same path, and Charlie asked the big question.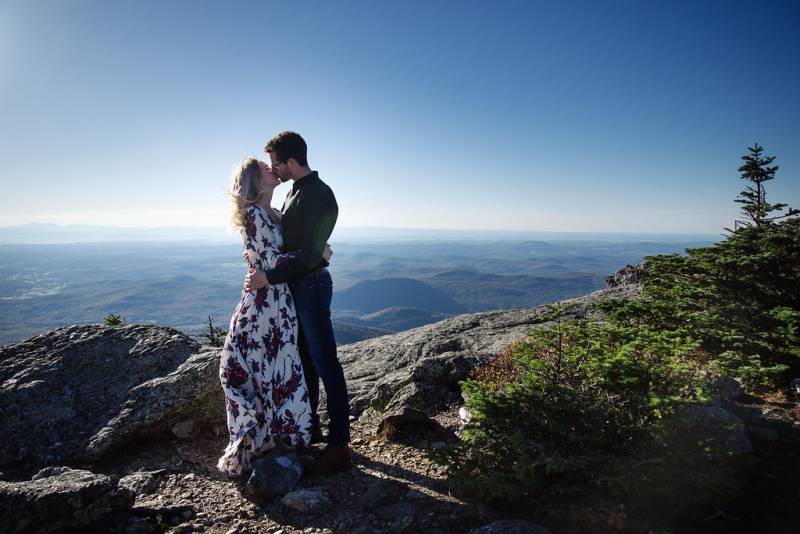 Maggie and Charlie packed a tote bag full of Vermont goodies for a summit picnic including fresh, hot apple cider.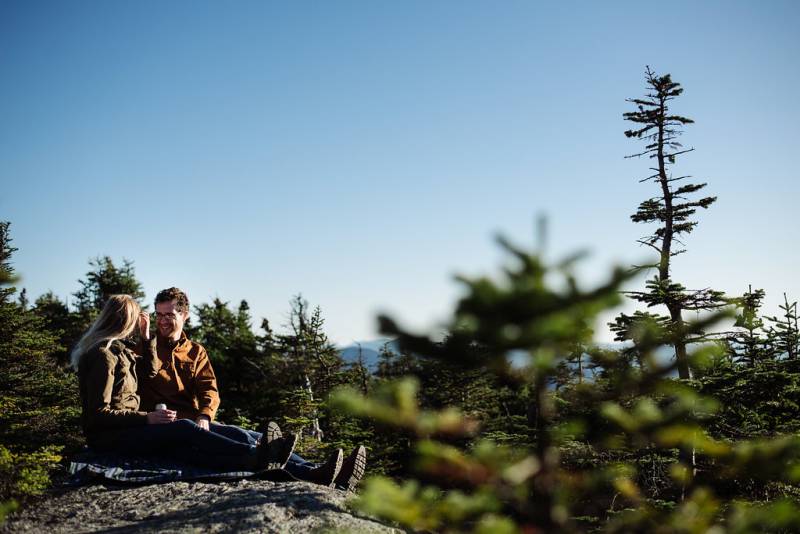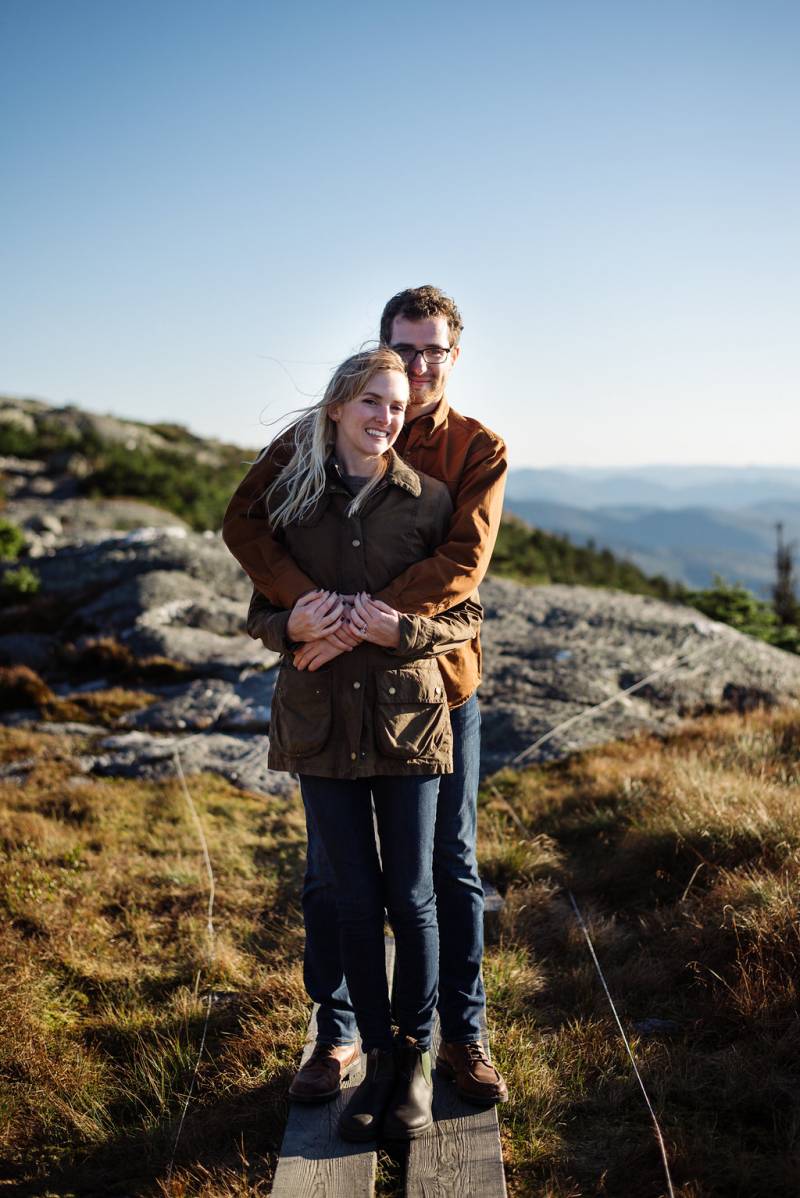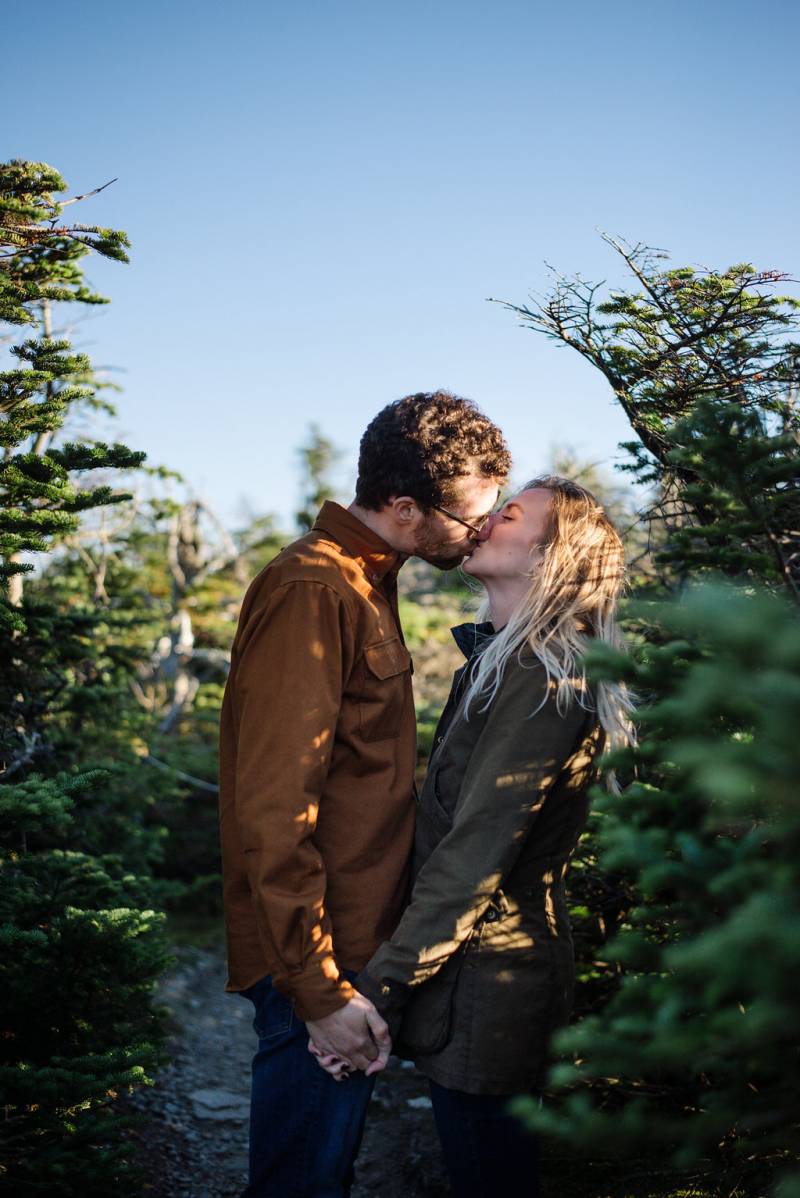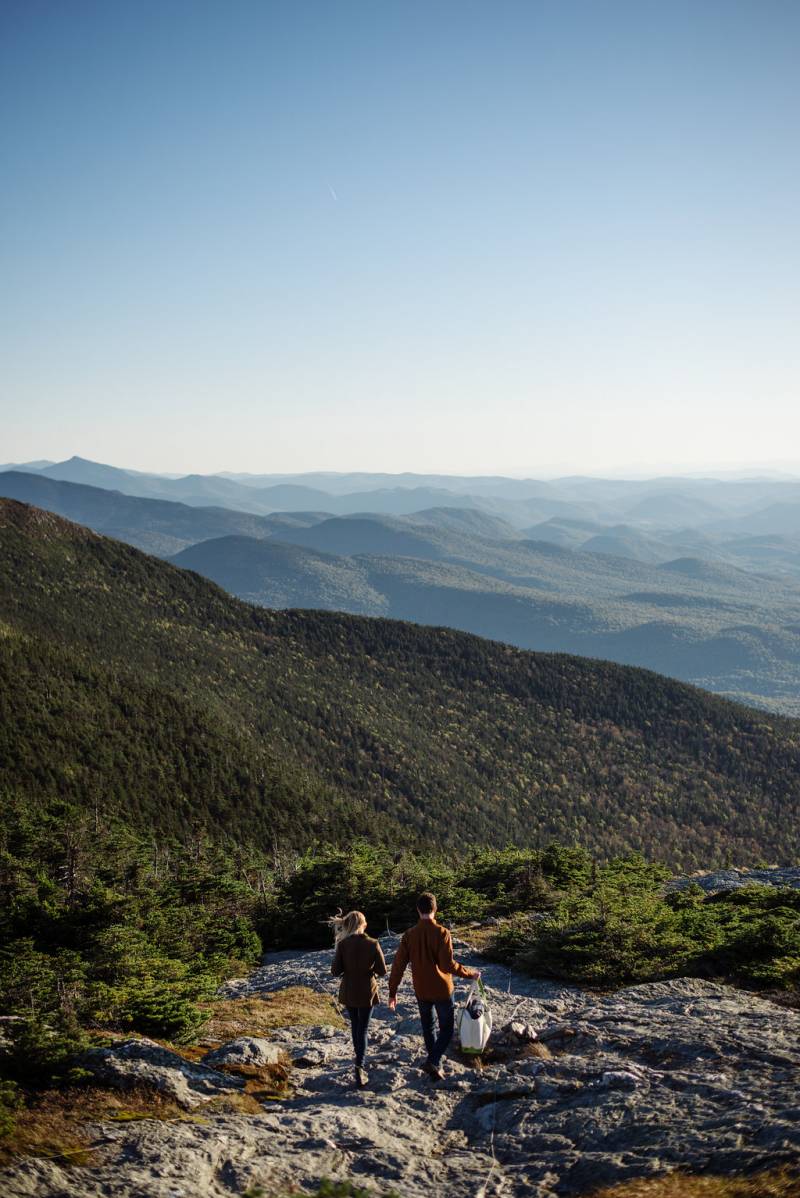 Congratulations, Maggie and Charlie!