Looking to elope in Vermont but not sure where to start? Here's your guide! From epic, adventurous elopements in the mountains to relaxed celebrations by the lake, there's something for everyone here. Read on for tips to plan your own Vermont elopement.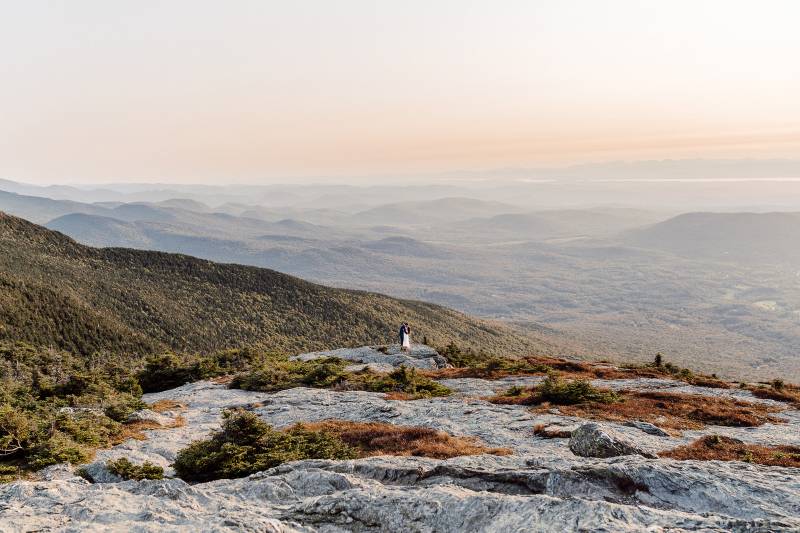 Make it legal - get your Vermont marriage license
As per the Vermont Department of Health, you must get a Vermont marriage license to make it legal. So don't forget this step!
How do you get a Vermont marriage license?
Couples can obtain a VT marriage license from Vermont town clerks. Per the Department of Health, "If both parties are Vermont residents, you may go to the town clerk in either of your towns of residence. If just one of you resides in a Vermont town, you must buy the license in that town. If neither party is a Vermont resident, you may get the license from any town clerk in the state." The license is valid for 60 days from the date it's issued.
What do you do once you've obtained the license? How do you get a marriage certificate?
Both you and your partner must sign the license and deliver it to your officiant prior to the ceremony. After the ceremony, your officiant will complete their portion and sign. That officially turns the license into a marriage certificate - woo!
According to the Department of Health, "The officiant must return the certificate to the town clerk's office where it was issued within 10 days after the wedding, so that your marriage can be officially registered. If the officiant has registered with the Secretary of State as a temporary officiant, a copy of the certificate of authorization issued by the Secretary of State should be attached to the signed certificate and returned to the clerk's office." (Read more about temporary officiants below!)
You can request a certified copy of your marriage certificate from the town clerk.
Find your dream Vermont elopement destination
One of the coolest parts about eloping is that you can celebrate almost anywhere! For example, you could...
With countless opportunities for recreation, adventure and beauty, you're sure to find the right location for your elopement!
Hire a Vermont wedding photographer and/or videographer to capture your elopement
While the celebration itself may be limited to you and your partner, your larger community will want to share in your joy. A photographer and videographer will capture your ceremony so you can both treasure it for years to come and share it with your family and friends.
(Bonus tip: having a hard time narrowing down a location? Talk with your photographer! They've been all over the state, and may be able to make recommendations for you.)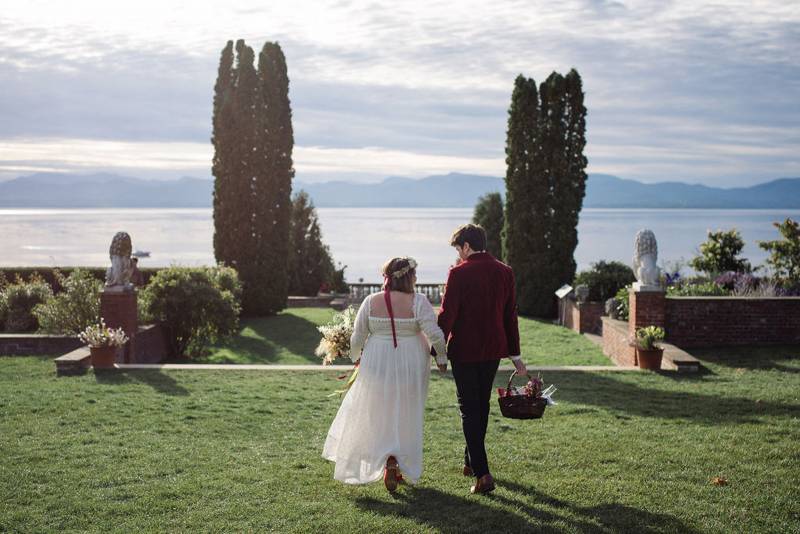 Book an officiant for your Vermont elopement
An elopement ceremony is personal and intimate, so it's really important to find an officiant you like. They will be up close and personal with you as you celebrate!
Who can marry you in Vermont?
According to the Department of Health, "A Supreme Court justice, a superior court judge, a district judge, a judge of probate, an assistant judge, a justice of the peace or an ordained or licensed member of the clergy residing in Vermont can perform your wedding ceremony. A clergy person residing in an adjoining state or country can marry you if his or her church, temple, mosque, or other religious organization lies wholly or partly in Vermont. A clergy member residing in some other state or in Canada can marry you if he or she first obtains a special authorization from the probate court in the district where the marriage will take place."
Have you heart set on a friend or family member to marry you? It's possible but does require some extra paperwork. Any person over 18 may register with the Vermont Secretary of State to become a temporary officiant. To do so, they must complete a registration form and pay a fee. More information is available on the Secretary of State's website.
Check out the vendor guide for a list of recommended officiants.
Do you need witnesses for your VT elopement?
According to Vermont law, no, you do not need witnesses to make your marriage legal. So, if you want to keep the elopement very small, it can be just you, your partner and your officiant!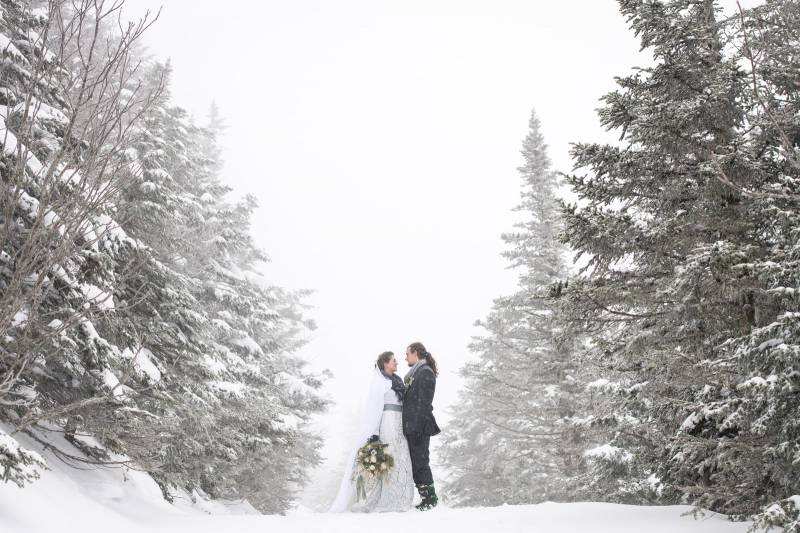 Plan your elopement ceremony
Your ceremony can be as unique as you want! There are no required words for your ceremony to be legal, but there are some elements (ex. vows, rings exchange) that you will likely want to incorporate. Check out our article on How to Create Your Own Custom Wedding Ceremony for guidance on where to begin.
Make your elopement personal to you
One reason elopements are so great is that you can truly focus on what matters most to you. For example:
Go all out on the things that matter most to you, and forget the rest!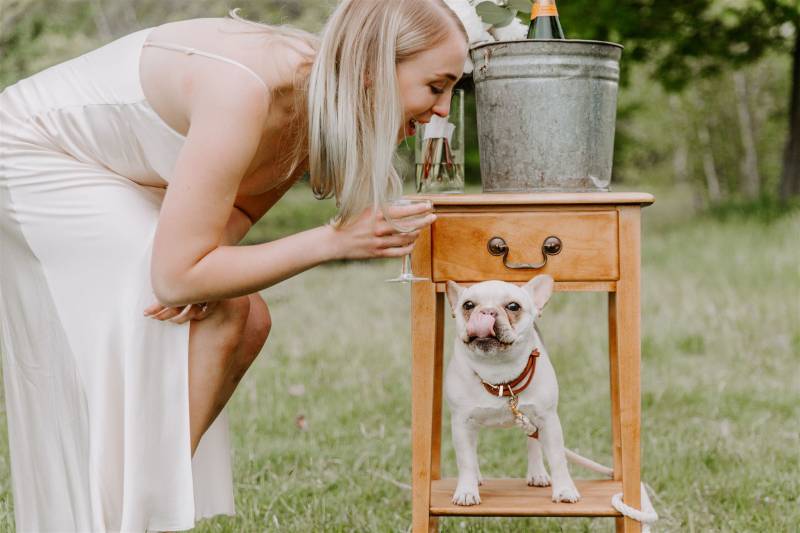 Celebrate with your community
Even though your ceremony may be private, your larger community will want to share in this milestone with you. Give some thought on how best to include them. For example, you could plan a reception at a later date (maybe for your first anniversary?), screen your wedding film, or send an announcement after the elopement.