For many couples, their wedding wouldn't be complete without their four legged friend by their side. If you are looking for tips on how to include your furry friend in your nuptials, check out Vermont photographers' best tips for including your dog into your wedding day. Here are a few of our favorite party animals from 2020!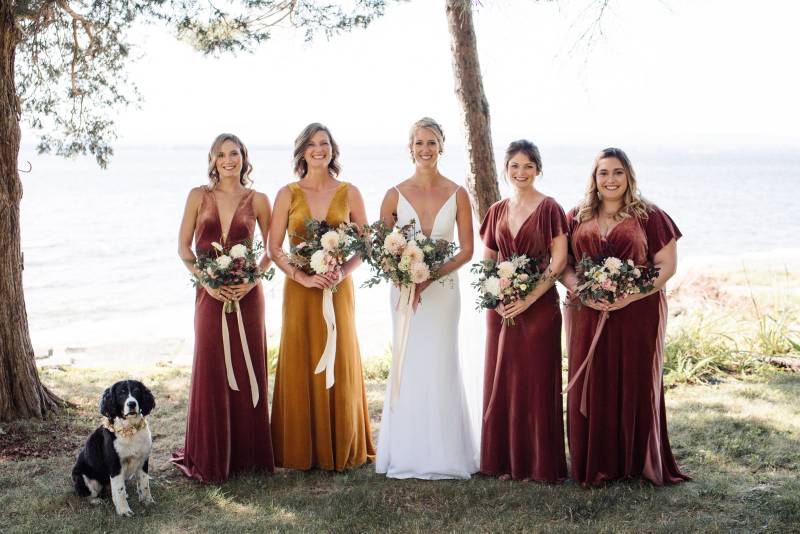 This pup is just one of the gals, sitting pretty and waiting for her close up.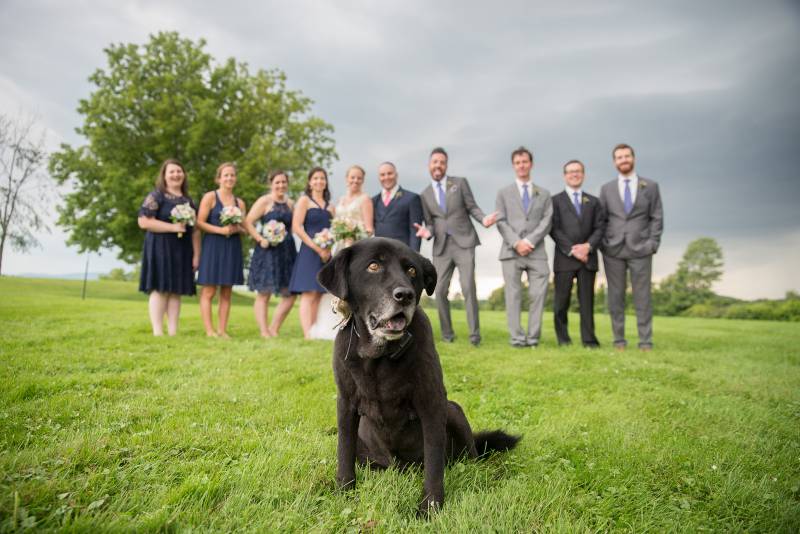 This doggo steals the show in the wedding party lineup.
EAGER TO WALK DOWN THE AISLE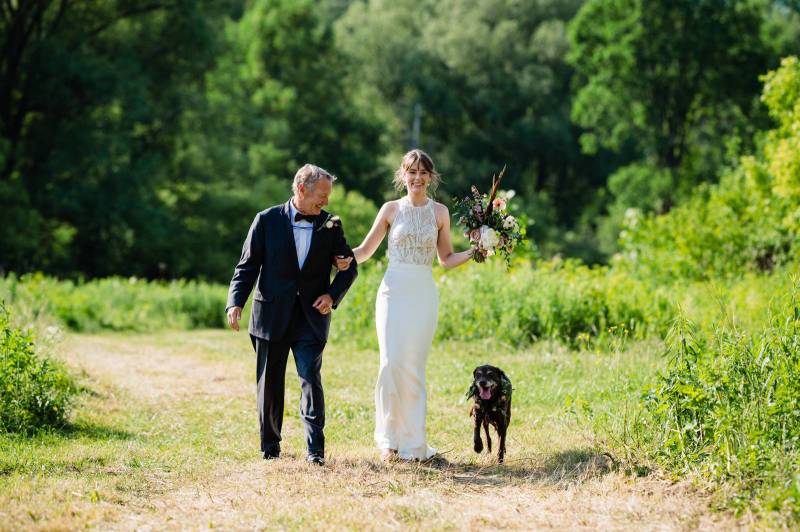 The bride's dog (all decked out in a floral collar) is super excited to walk her down the aisle.
(Read the blog post)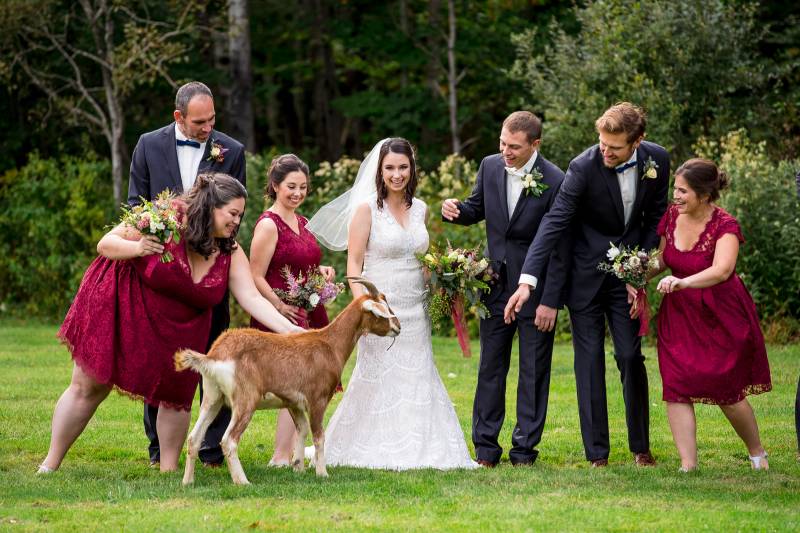 This goat just may be the Greatest of All Time wedding photobomber!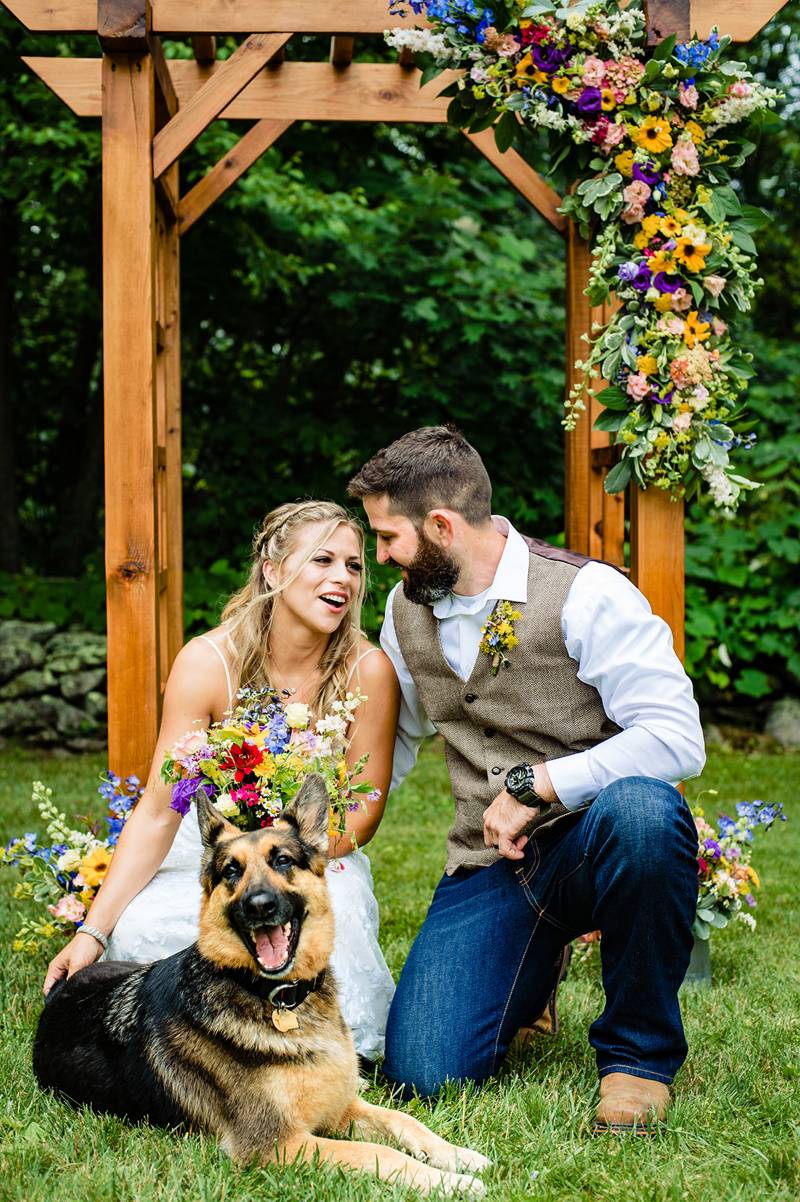 This dog is positively beaming that his parents tied the knot.
This furry friend plants a slightly sloppy, full-of-love first kiss on the bride.