One of the most iconic moments of a wedding day is the couple's first kiss as married partners. Sweet, romantic, sexy and fun - here are a few of our favorites from the year captured by Vermont wedding photographers.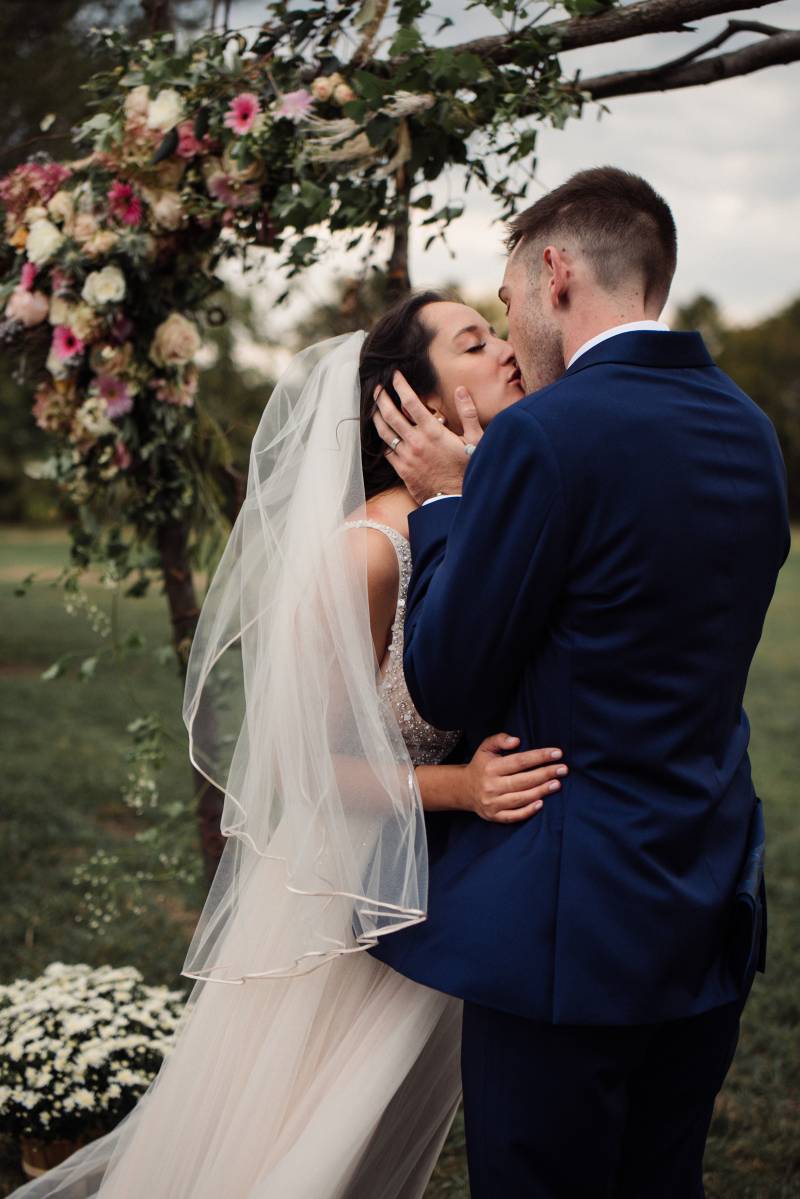 This kiss looks like it's straight out of a movie, and their energy is electric!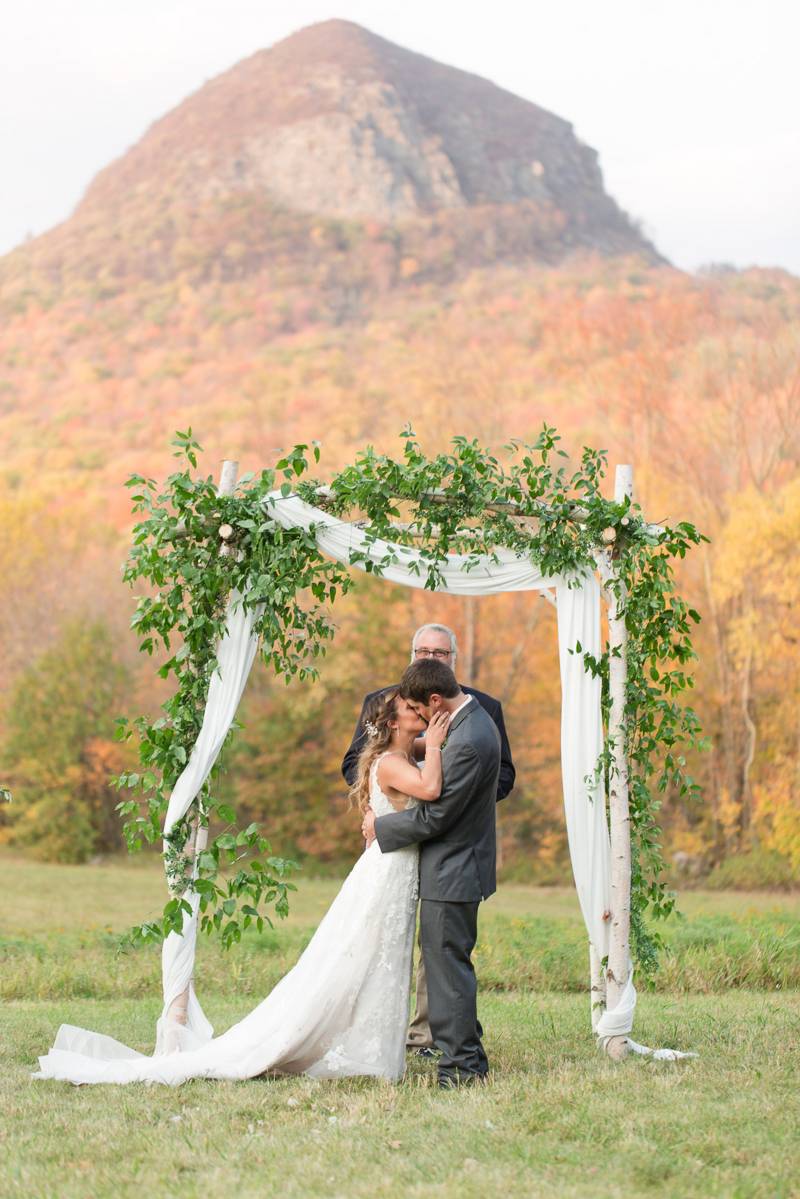 The mountain frames this couple's big moment as they celebrate taking their love to new heights.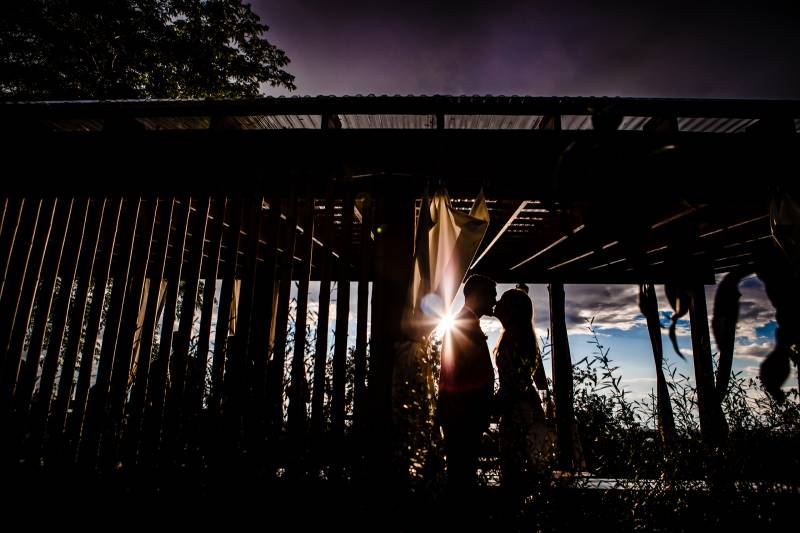 The glow of the sunset make this joyful kiss magical.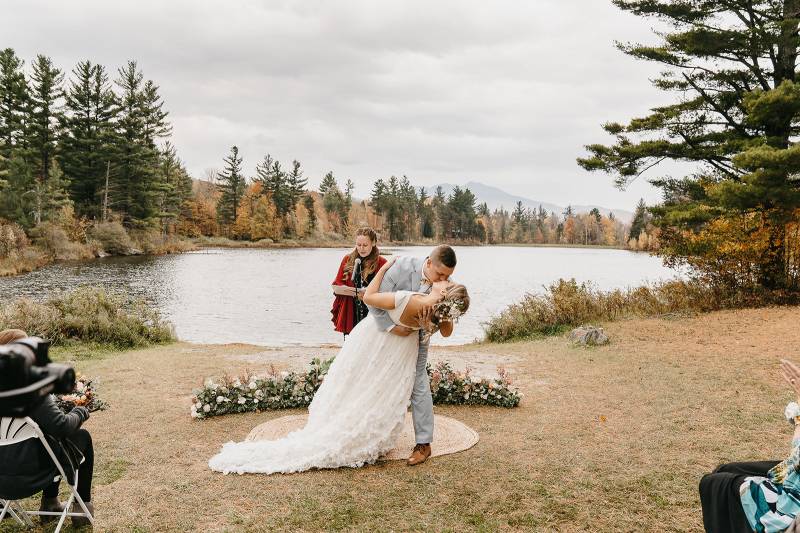 Is there anything more classic than a dip and kiss?! This couple nailed it.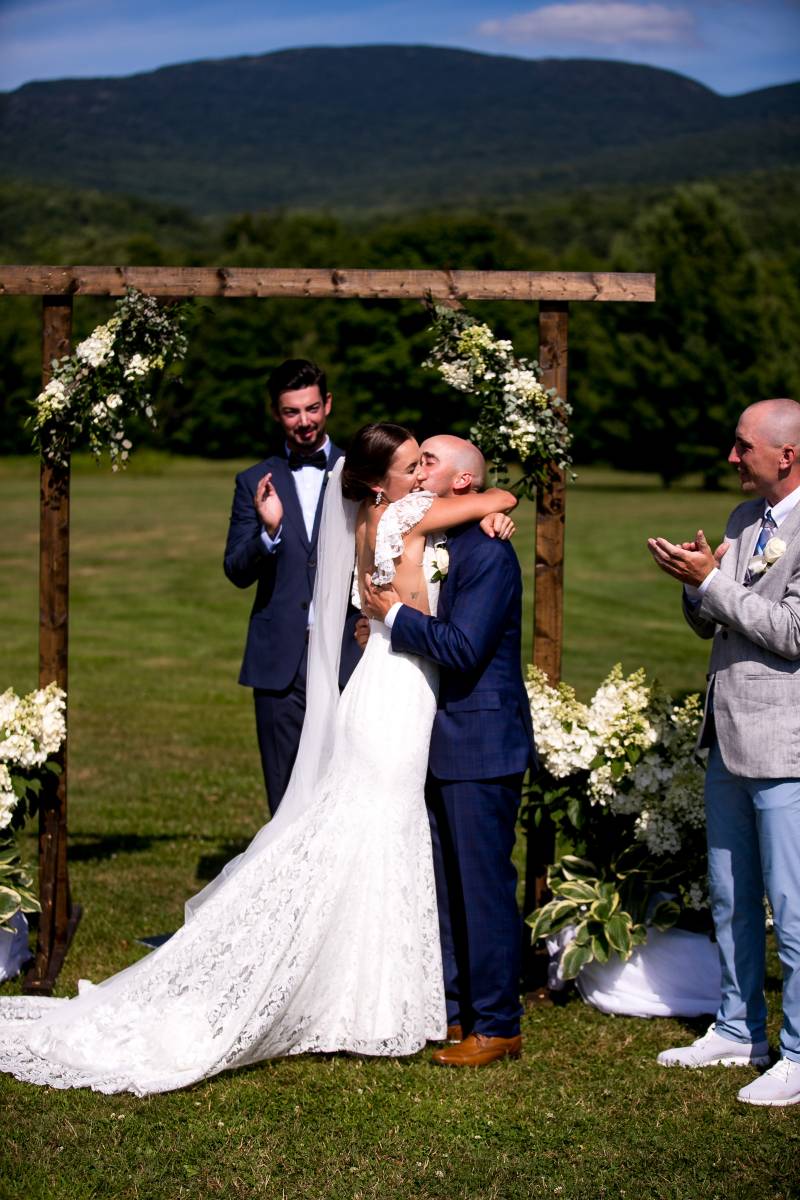 From this couple's full body embrace and big smiles it's clear - they are SO happy to be married.
The gazebo, her long veil, and the way he leans in all come together to create a sweet, memorable kiss.
(See the full blog post)
FIELD OF DREAMS COME TRUE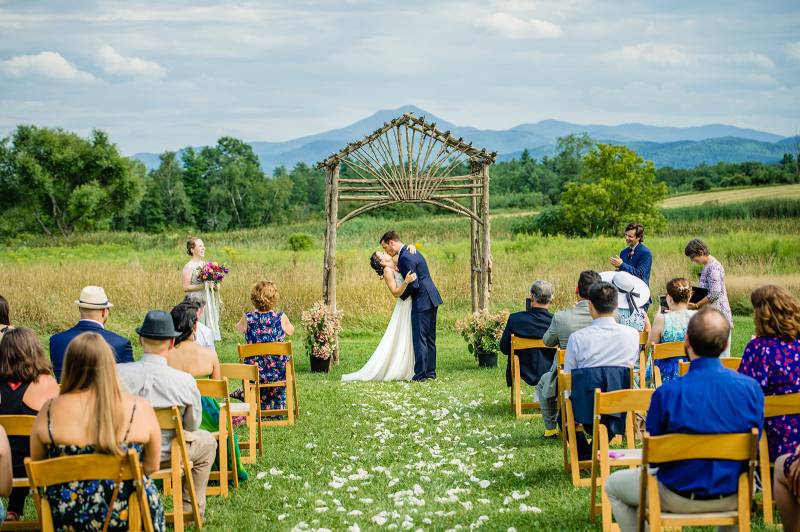 The colorful field and the views of the mountains make this kiss an iconic Vermont wedding moment.
(See the full blog post)